I'm still a little bit jealous!
But, I realized that I made another one...a basic granny out of Lion Brand Thick & Quick Chenille. I made it for a swap. It worked up quickly and I can do a granny while watching TV. I'll be making more for sure!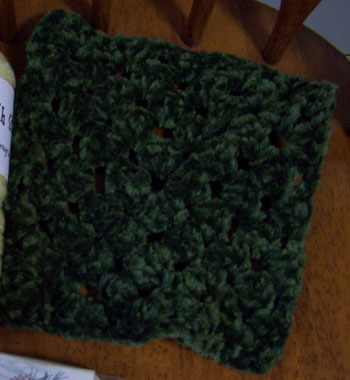 And, I just scrolled through all of the images and picked out some that I definitely want to make (Face Cloth, Falling Leaves, Bark Sedge, Treble Dipped, and the one with "zipper" in the name).