Queen of the Savages received her package from me, and since she'll be at a place with dial-up, I offered to post pics.
A set of owl note cards: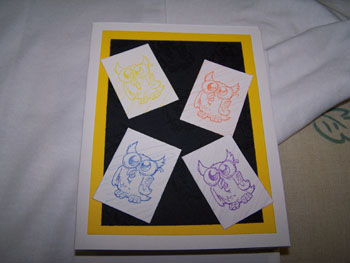 A stencilled t-shirt (my first try at a freezer paper stencil):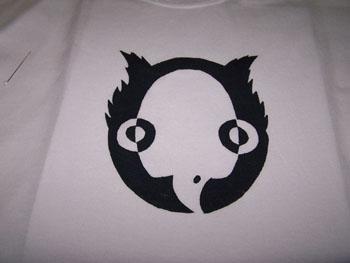 A pillowcase made usung the "Poor Man's Silkscreen" technique: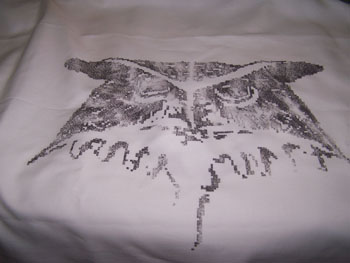 An owl pillow: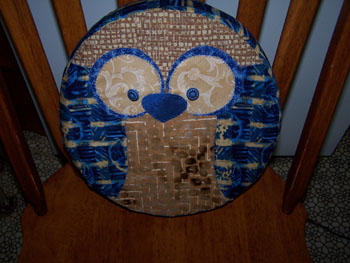 A crocheted owl pouch: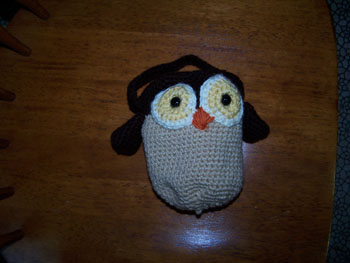 I had so much fun on my second go-round of this swap! Owl stuff is so much fun to make!