These, I made in my usual techniue of paper and fusible interfacing (and lately laminate), but instead of magazines, I've used scrapbook paper and was inspired by the artwork of Paul Kidby, based off from the writings of Terry Pratchett (one of my all-time favourite authors).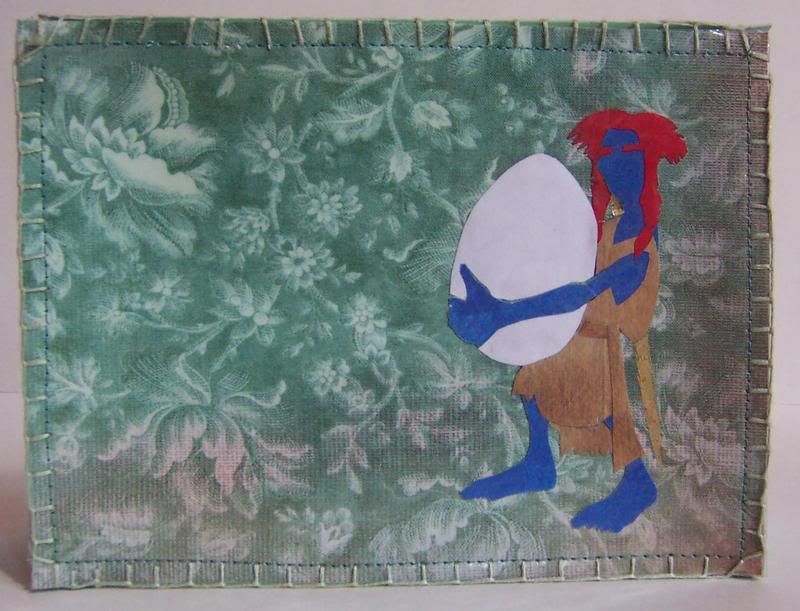 I made the Feegle (Daft Willie)out of pieces of scrapbooking paper.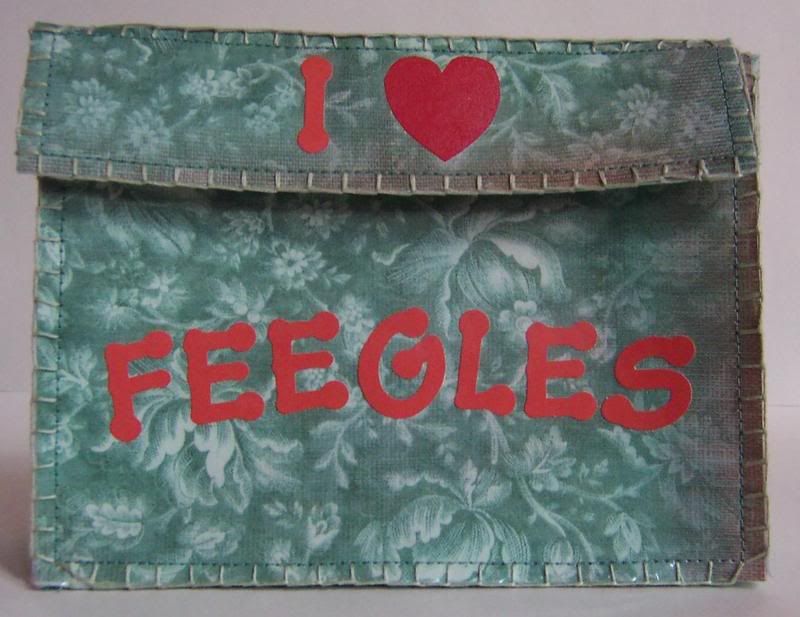 I cheated with the lettering...I used pre-punched scrapbook notions. :-)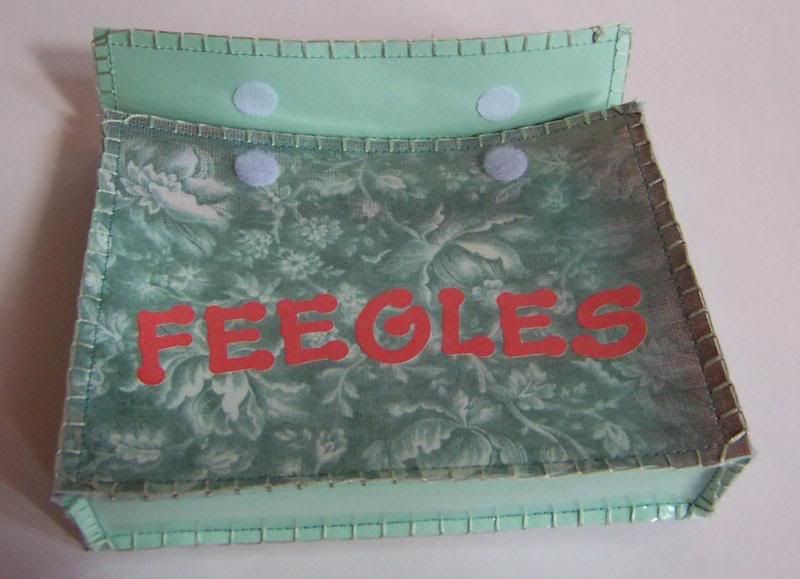 The clutch velcros shut.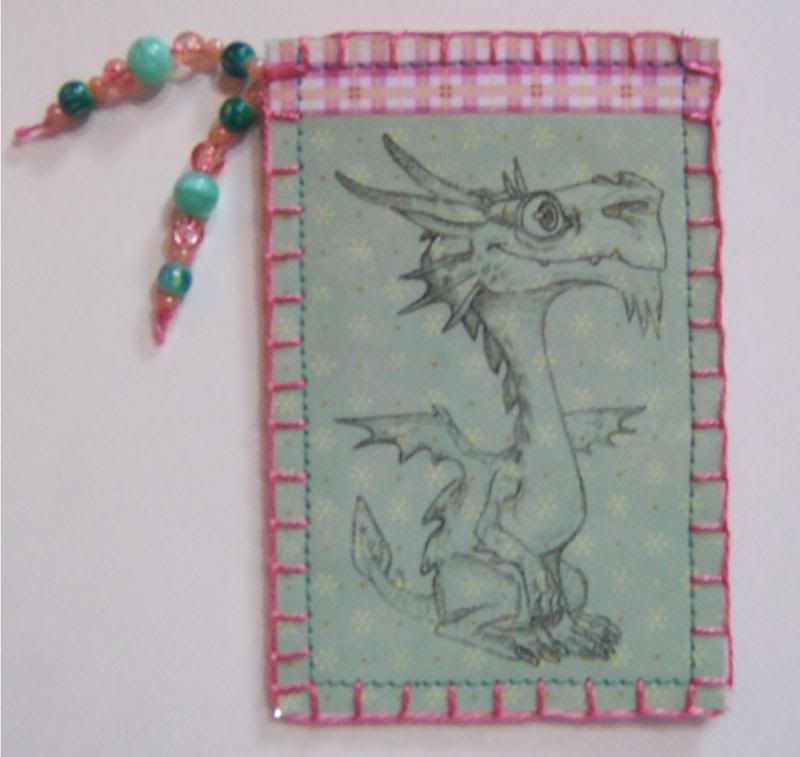 This pouch is also made from scrapbook paper with a Paul Kidby-style Dragon I transfered.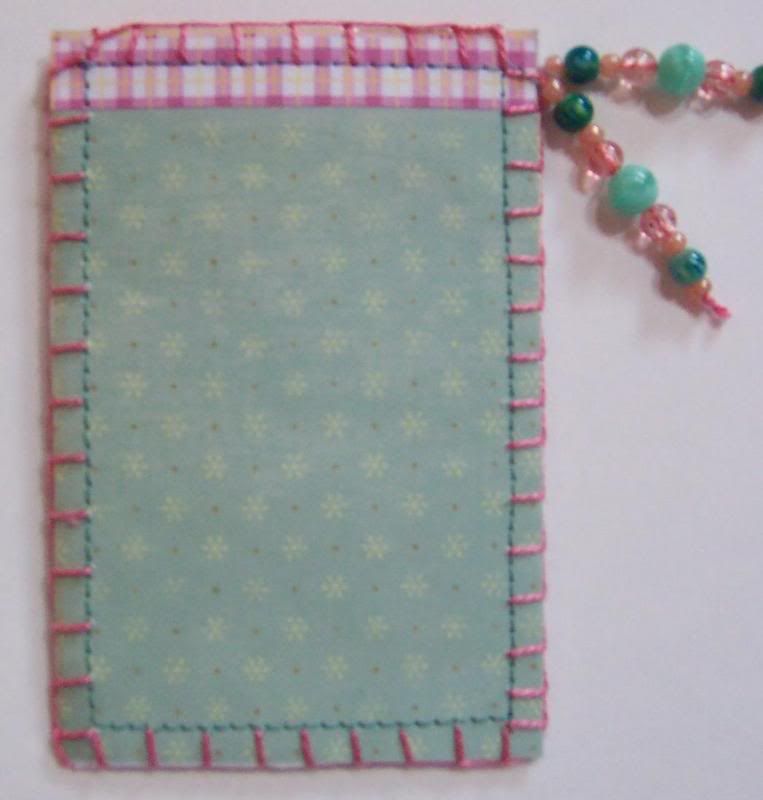 I added beads for fun, I mean a decorative accent.
Does anyone know these things, or am I completely alone in my adoration of Discworld paraphanalia?