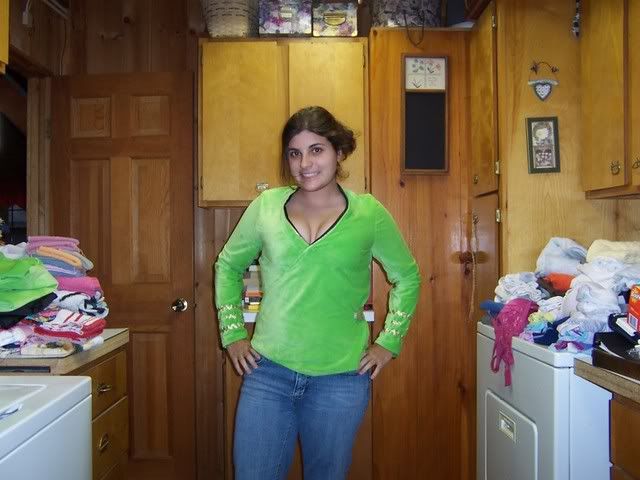 Finally got this project checked off the list! The fabric wasn't quite a match, but it will have to do…I drafted the pattern myself (using a blouse pattern I had as a basis).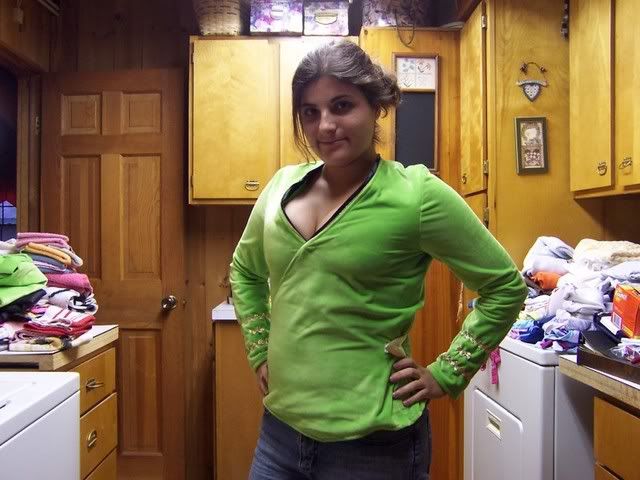 I would recommend taking cup/bust size into account when drafting your pattern. I, apparently, failed to do so and it's a little more revealing than I had intended. Also, I probably could have tried harder to make it lie flat.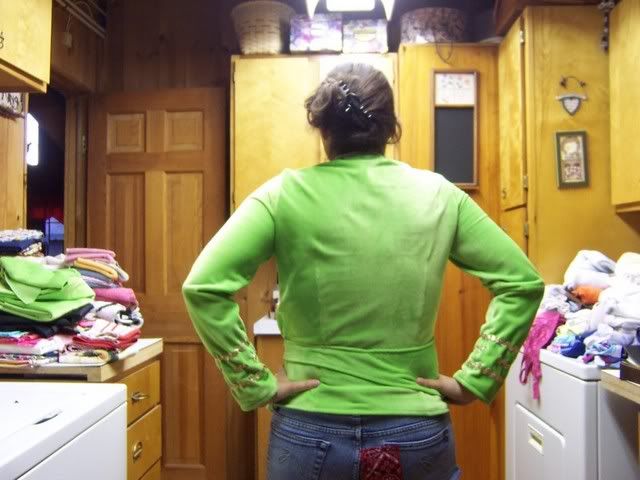 These were the photos I had to work from: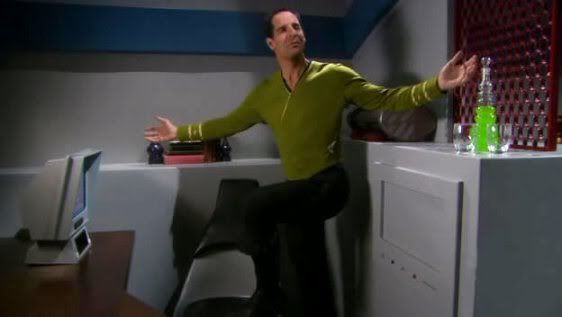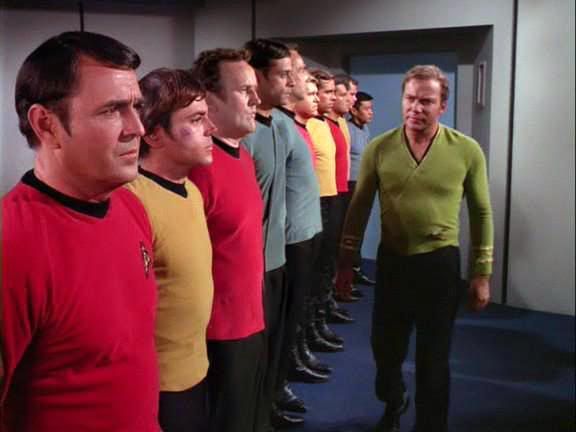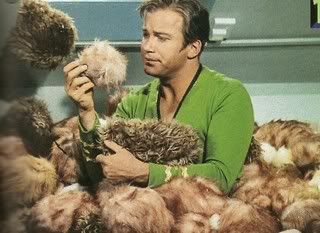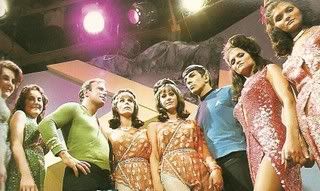 Materials:
-1-2 yds green fabric (velour or knit) to match (sort of)
-black fabric for facing (depends upon length of wrap around piece)
-gold bias tape (I used single-fold)
-gold rick rack
-gold fabric (scrap)
-velcro
-button, snap or hook n'eye if desired/needed
-green thread
-gold thread
-fusible interfacing
-scrap of quilt batting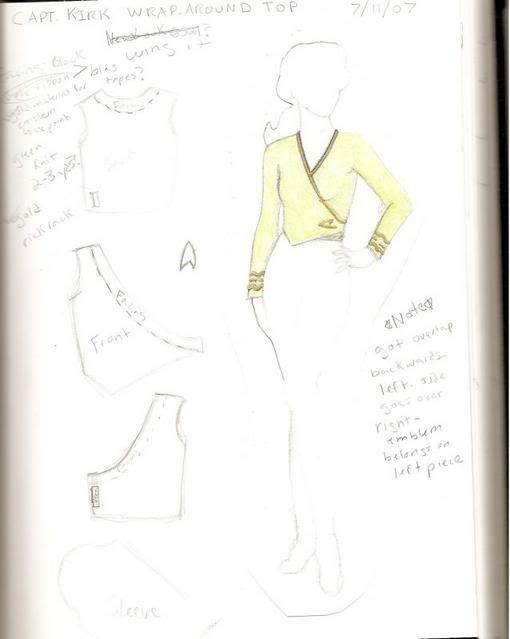 My original (and flawed) idea sketch (not that it hadn't been done before...). I did color it green, for some reason the scanner only picked up the yellow.
Tutorial:
(note: many steps can be done in different order. I chose this order so I did not have to change thread so often. Also: sorry, my camera is wonky so some of the photos didn't save/download properly-so some steps are missing photo accompaniment).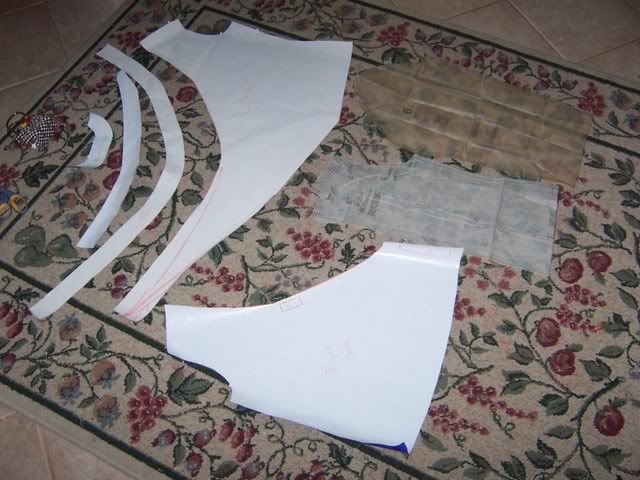 1. Draft pattern:
-right side (goes under left)
-left side with "belt" feature
-sleeves (I used pre-existing pattern, one that looked like they weren't so puffy/gathered)
-back (from the pattern I used as a basis for what I drafted-it's easier than measuring and thinking about the shoulder and arm proportions)
-facing (back, right, left)
-trek logo/command emblem
2. Cut pieces out
-green fabric (velour): right front, left front, back, sleeves
-black facing: right, left, back facing pieces
-interfacing: right, left, back facing pieces
-gold: emblem/command dealie (becomes "belt" fastener)
3. Iron on interfacing to facing
4. Mark/sew darts if desired (original design probably doesn't have darts, but will be slightly more flattering for woman's adaptation.).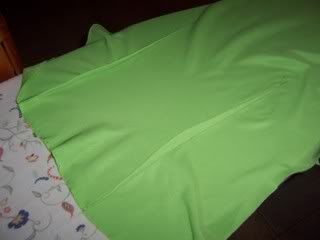 Press towards center.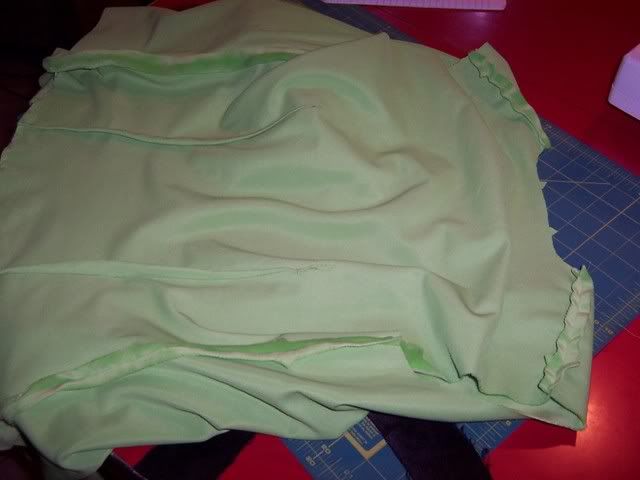 5. Sew shoulder and side seams. Press open.
6. Sew facing pieces together. (should be opposite of shirt pieces because they line the top).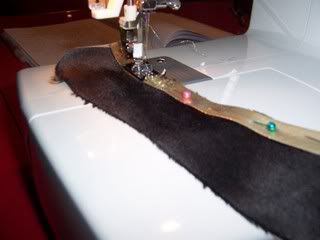 7. Attach gold bias tape to facing on edge that will be sewn into seam with tunic. Stitch near edge, then again further in.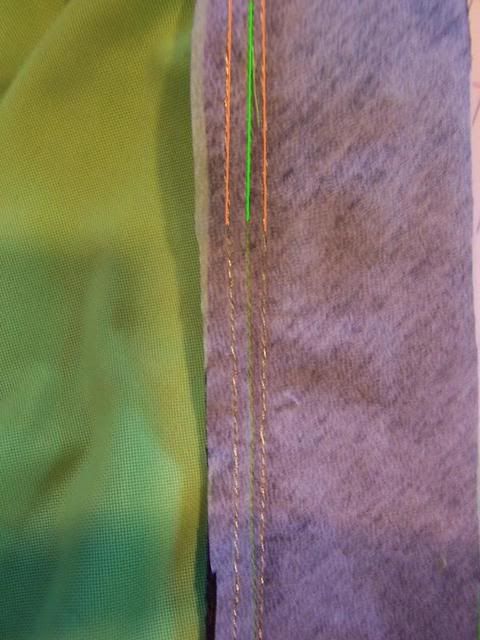 8. With right sides together, pin facing to tunic. Stitch between two lines of stitching done in step 7.
9. Press facing down so that the gold and part of the black is visible along collar and upper portion of tunic. Try on to figure out where the two front pieces should/will meet/overlap. Mark. From this point and below facing should not be visible (at least it's not in any of the photos I found).
You can either:
a. try to press facing under with iron.
b. Stitch again, this time to the inside (away from the edge) of all previous stitching. Then press facing.
10. The facing needs to be secured. I chose to do a top stitch (although it doesn't looked like one was used in a few of the photos I found). Tacking it is another option and still may be necessary in some places.
11. Stitch side seams of sleeves. Attach sleeves (with right sides of sleeves and shirt together). Hem cuffs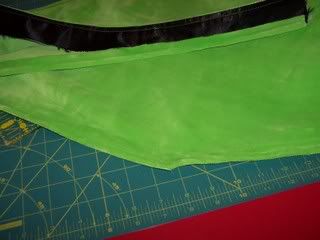 12. Hem bottom of shirt and "belt."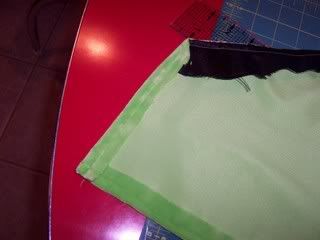 Hem flap edge of the right front piece.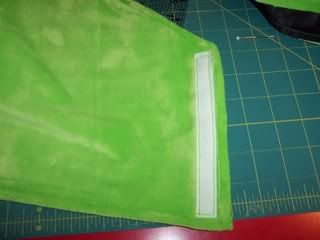 13. Attach Velcro to edge of right front piece (that you just hemmed).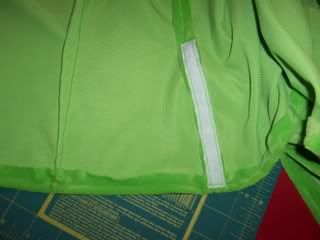 14. Determine placement of Velcro on inside left of shirt (probably near seam) to match up with Velcro on right front piece. Stitch into place.
15. If desired/necessary, determine positioning of another piece of Velcro/button/snap/hook n' eye where front pieces meet/overlap. Attach said fastener.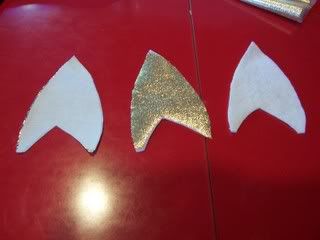 16. Cut out two pieces of gold fabric for belt emblem (1/4" larger than width of belt) as well as interfacing and one of batting/fleece. Fuse interfacing to wrong sides of gold pieces. Baste batting to wrong side of one piece. On the other, attach a strip of Velcro. With right sides together, stitch around outside of gold pieces, leaving bottom open.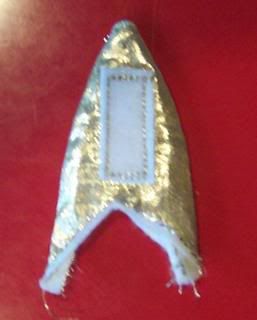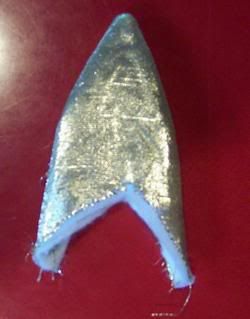 Turn and press. Trim bottom to gold fabric.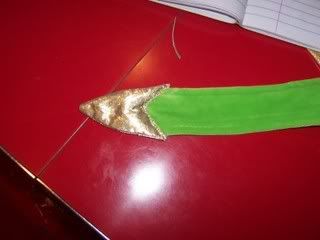 17. Insert "belt" into emblem. Zigzag stitch (or appliqué).
18. Determine placement of complementary Velcro piece (to "belt" on left front piece).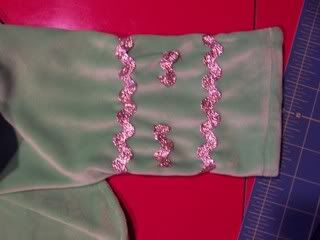 19. Apply rick rack to sleeves (I sewed this by hand. It was easier for me to do so.)
20. Feel like a geek (but a fashionable one?).