So I picked up these raw fleeces from a couple in Asheville a few days ago. I've always wanted to learn to process raw wool, spin, dye, and then use the yarn for my knitting and crocheting. The Craigslist ad said it was 4 fleeces, including 1 angora. They were moving, so the guy just kind of set the boxes in my truck with a smile and they went got back to work, so no time for questions. (He was wearing a fabulous hat that he had knitted.)
What I'm hoping for is help identifying what kind of fleeces I have here, as well as which would be the easiest for a rank beginner to start with, and what bare-bones equipment I'll need, as my budget is practically nonexistent. Here they are:
Mystery fleece 1:
Somewhat coarse, locks are about 6 - 7" long stretched out, not greasy at all
-
Mystery fleece 2: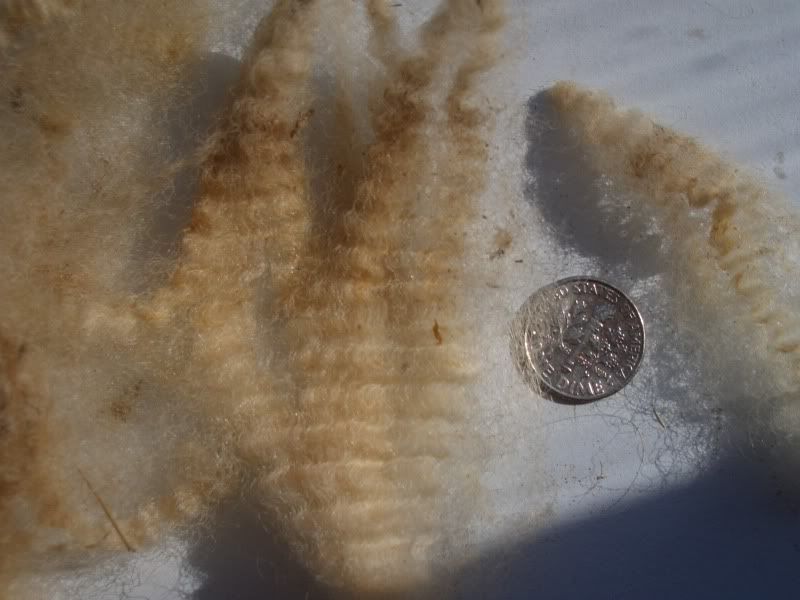 Soft, greasy, locks about 3" long. Romney? Something else??
-
Mystery fleece 3: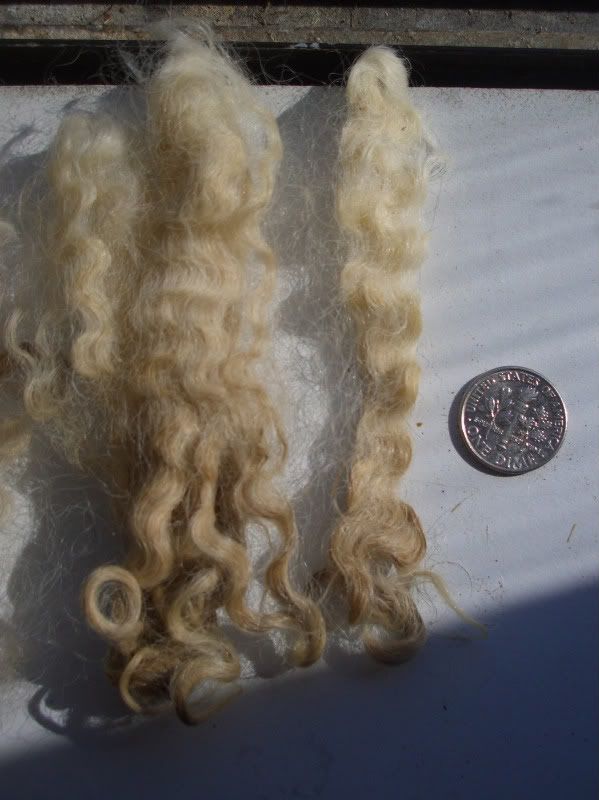 Softer by far then the first one, not as soft as the second. Locks about 5", very curly, not very greasy-feeling
-
Closeup of number 3: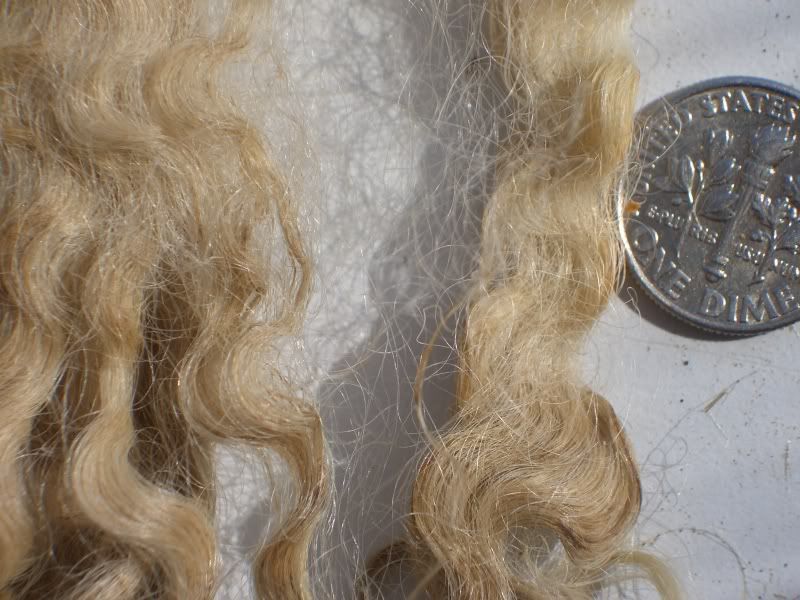 -
Mystery fleece 4: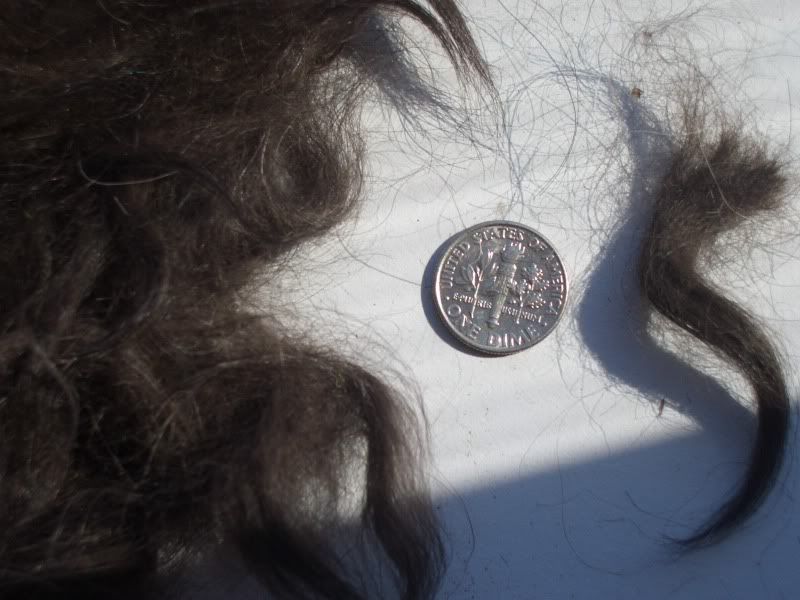 Soft, curly, rather difficult to separate a lock from the rest, locks about 2.5" long, not greasy, some white hairs running through it
-
Closeup of number 4
-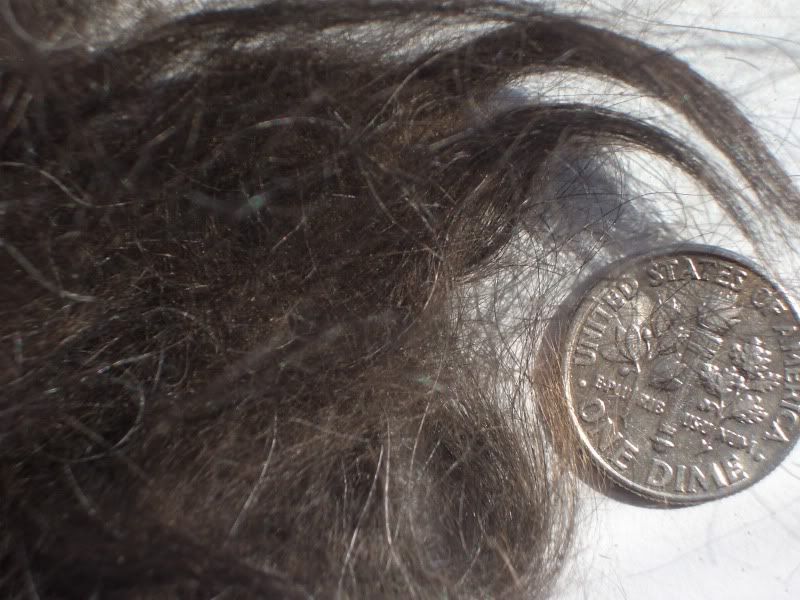 handful of number 4
-
Mystery fleece 5: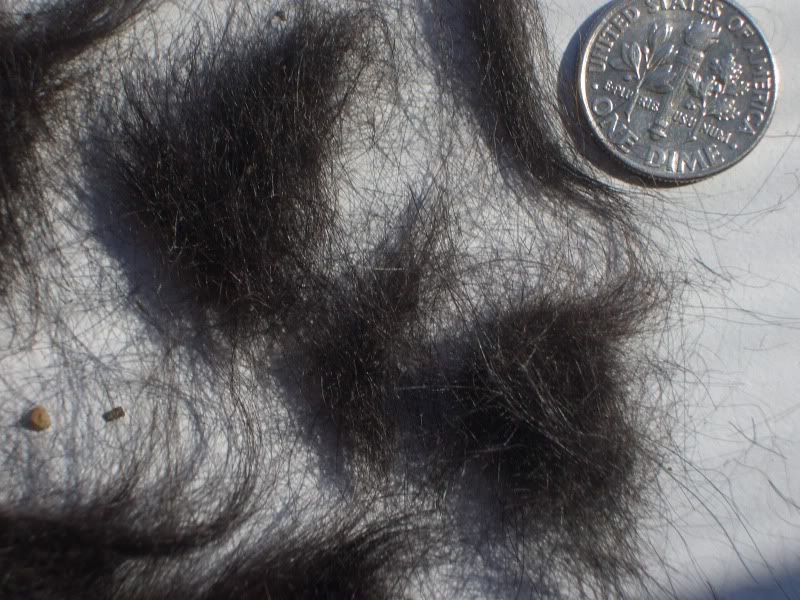 What IS this? short little fibers, maybe an inch long, soft, very black, hold together very well, but lots of little short pieces left behind when you pick up a wad of it. Rabbit?? I wouldn't think it would be from the belly of number 4 because it is much darker, a completely different feel, and there are several small bags of it. Hmm.
So, where would you start? Any ideas what kind of wool I have, and what did he mean by angora -- goat, or rabbit? Does it look like I got some good stuff?