Stifflersmom I LOVE that 3-card circus ATC!!!! Any chance it could be reproduced?
I just recieved a Skweeby from MariskaLovesCrafts. Here he is chillin with my other stuffies (he's the one in the middle):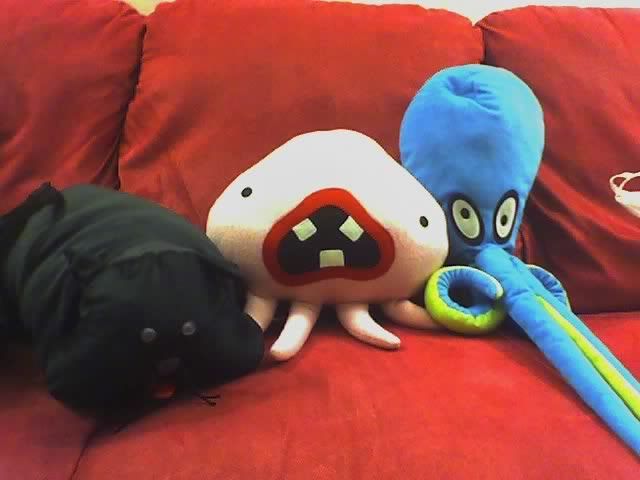 I sent Mariska two plushie notebook covers...I won't post pics til she recieved bc I dont want to ruin the suprise!