I found this wierd, Amish-looking golf hat: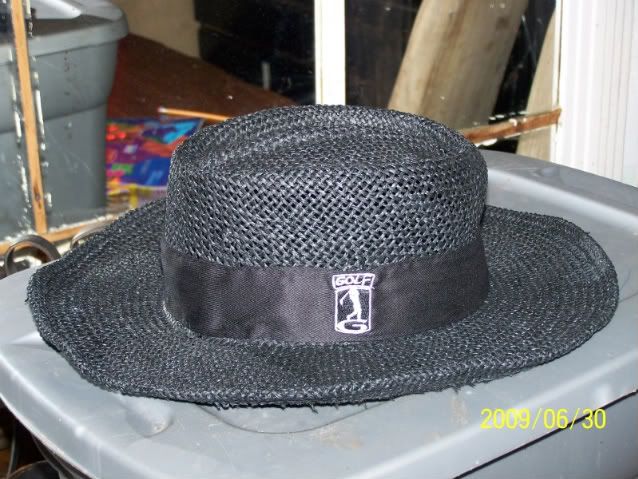 And I needed a hat to keep the sun from turning my into a krispy kritter, so I took it home. But it was ugly, so I took a skein of some yarn that's been sitting in my stash for about a year now and made a hatband.
Modeled by my signifigant other...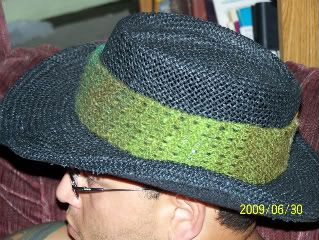 It's not a hugely creative project, but I like it.