I saw the tutorial here:
http://www.craftster.org/forum/index.php?topic=276577.0
and I loved them so much! I didn't mess with the little finger-covers, though.
I made several pair for various younger siblings, but I only have pictures of two.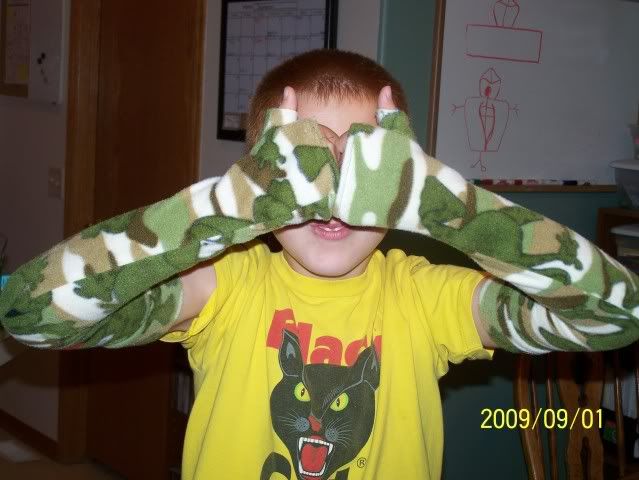 I put a partial thumb on these, but nobody else wanted one; It bothered me a little to leave them looking so unfinished.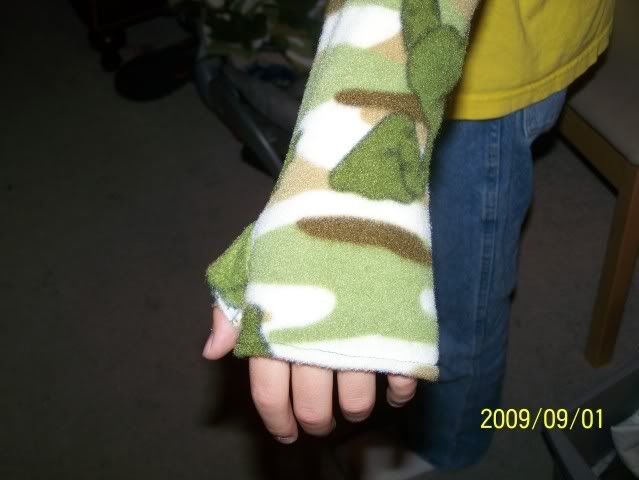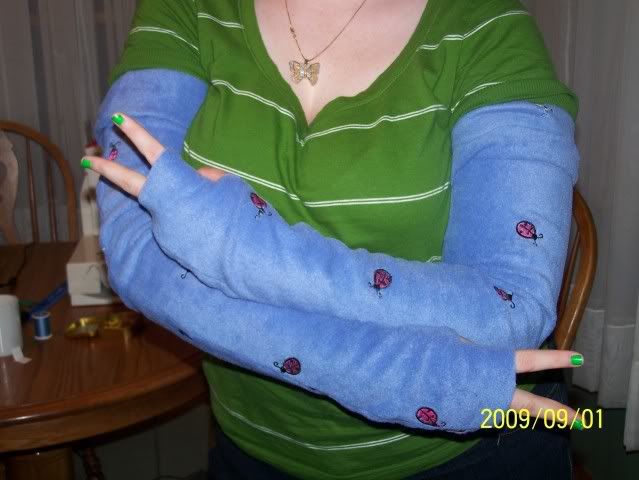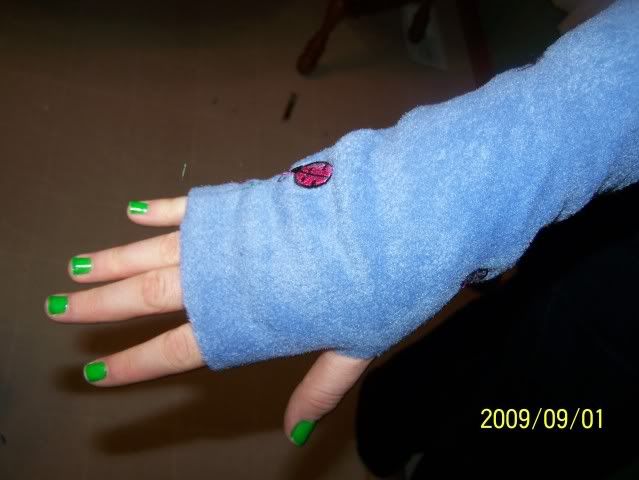 It took me about 40 minutes per pair...The hardest part was the fitting.