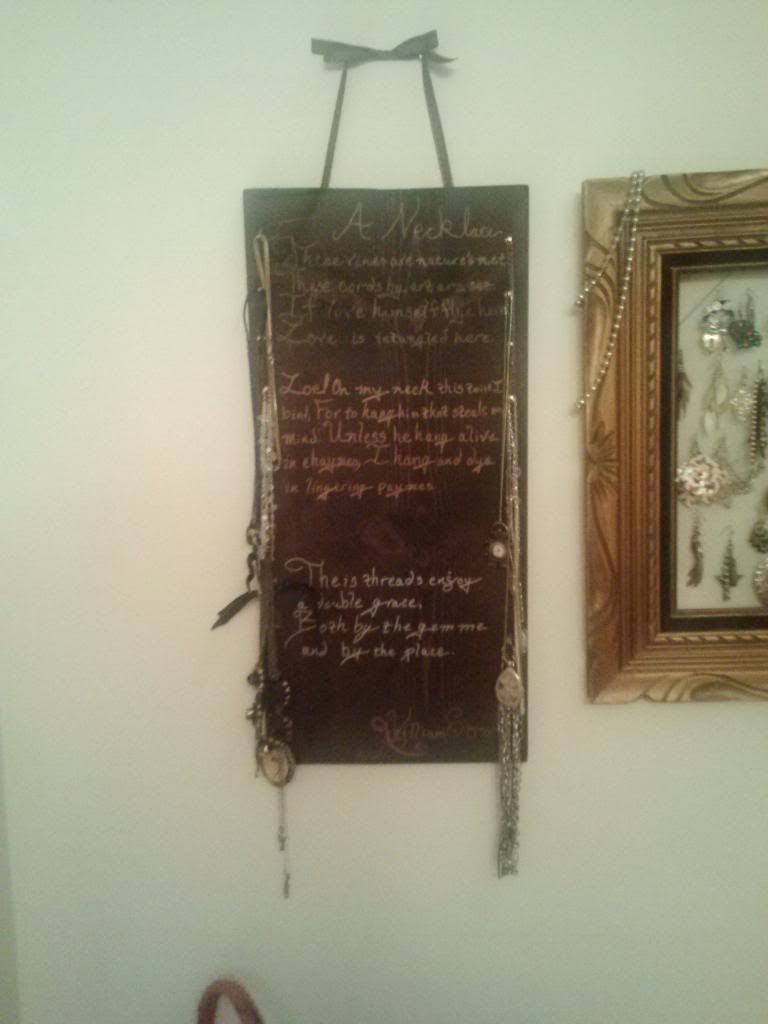 My sister, the Queen Of All Magpies, created a really lovely board to display her various treasures!
Hammering a million copper pegs into the board after applying stain: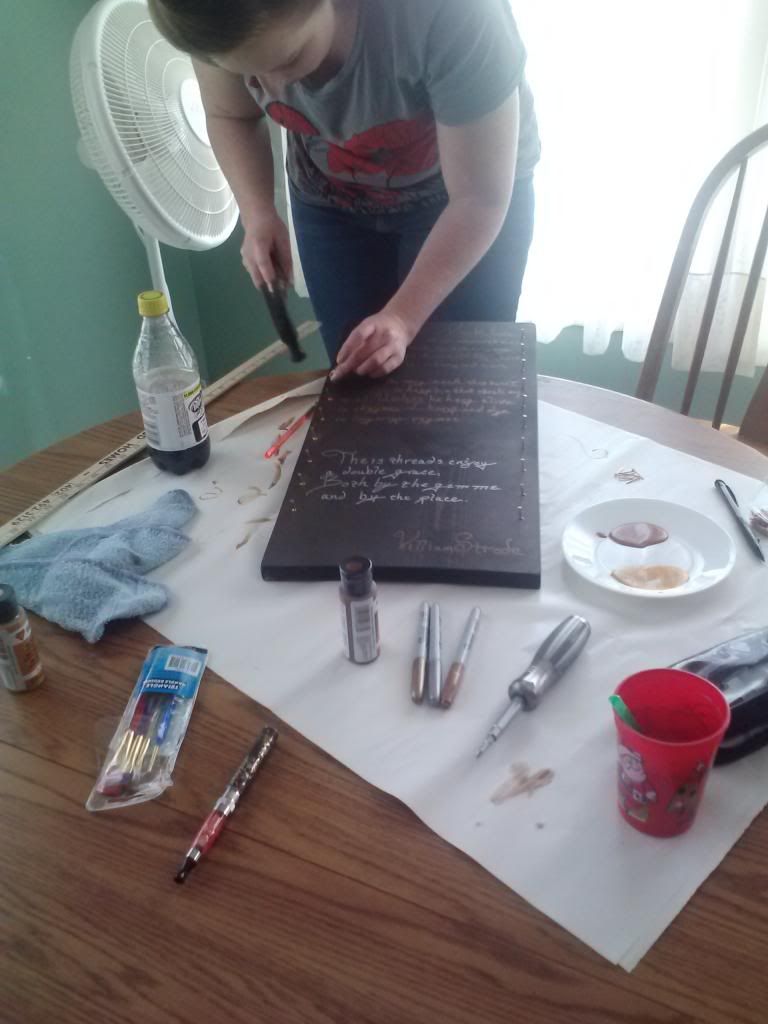 She stained it, and then used sharpies and metallic paint to decorate: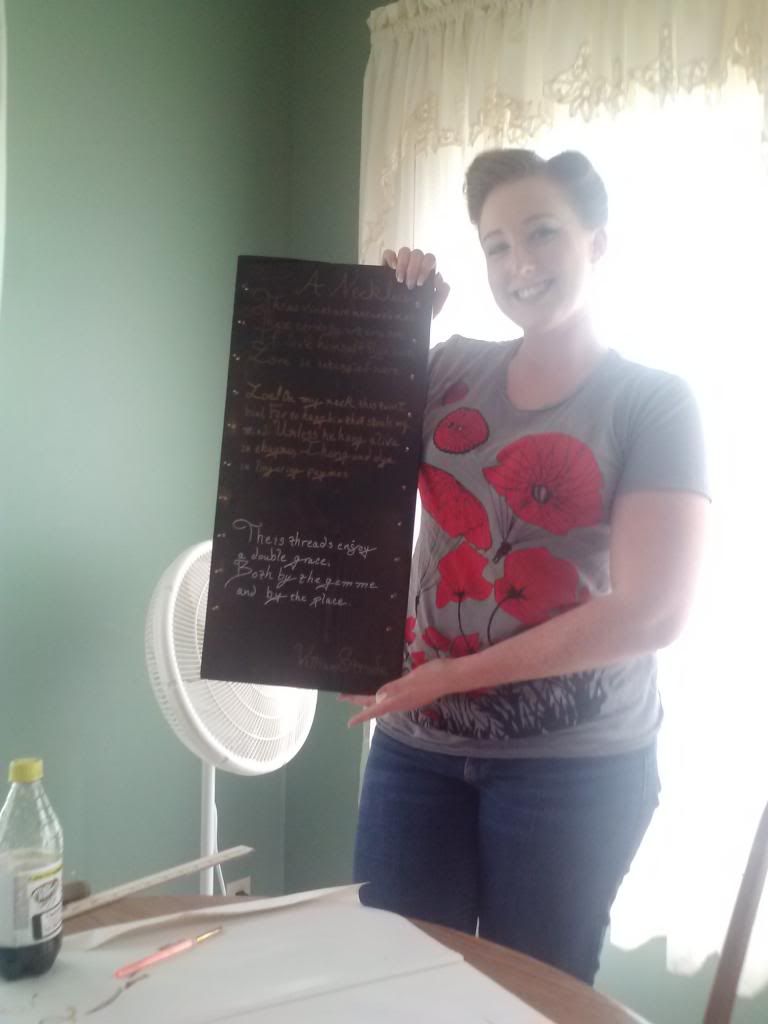 The poem is 'A Necklace', by William Strode.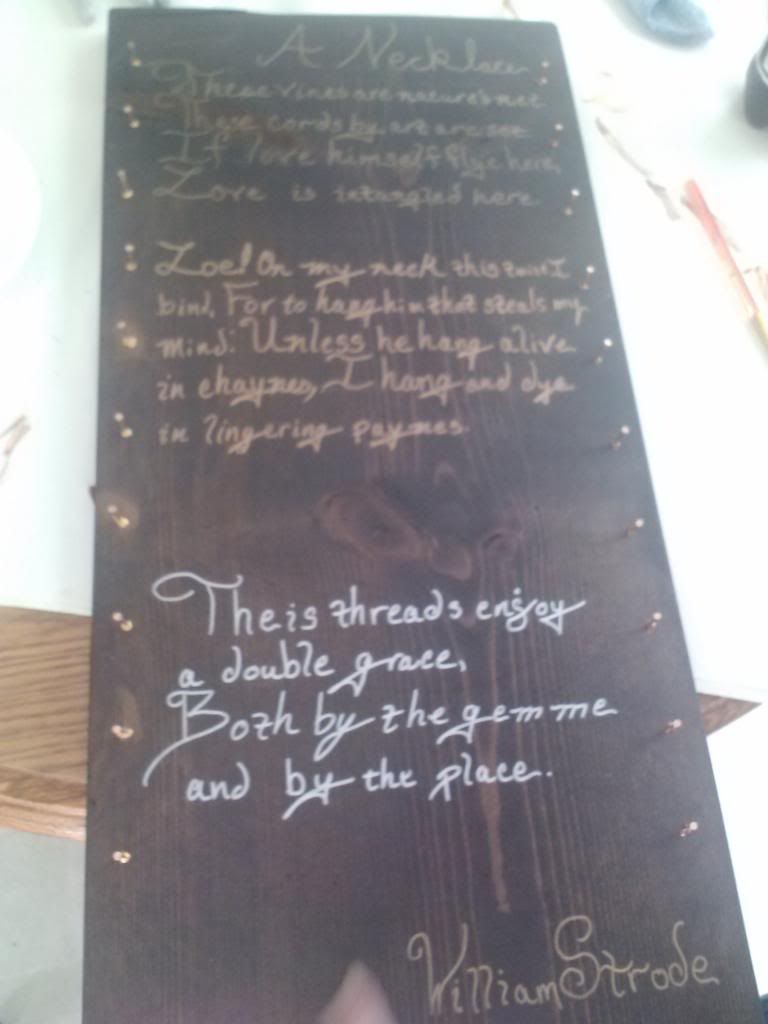 It's hung on a ribbon strung through two picture-hooky-hardware things. The name escapes me.