I've never made shorts before and didn't use a pattern, I don't recommend doing that.... I sort of used a pair of existing shorts to draw out a pattern, which somehow backfired horribly and I ended up with shorts that were very saggy and large in the crotch. And I have no idea why! It was quite the headache to fix.... this is how much i had to take them in.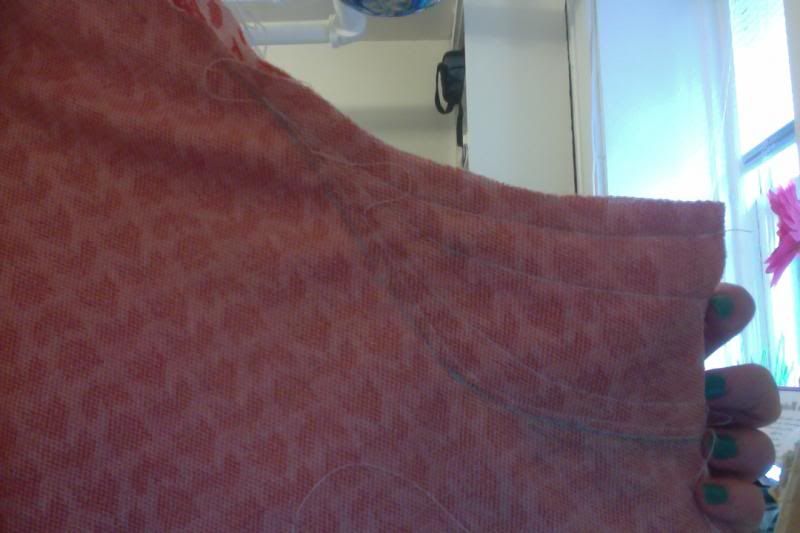 So after that disaster I think they turned out quite well!
Also my first time doing pockets!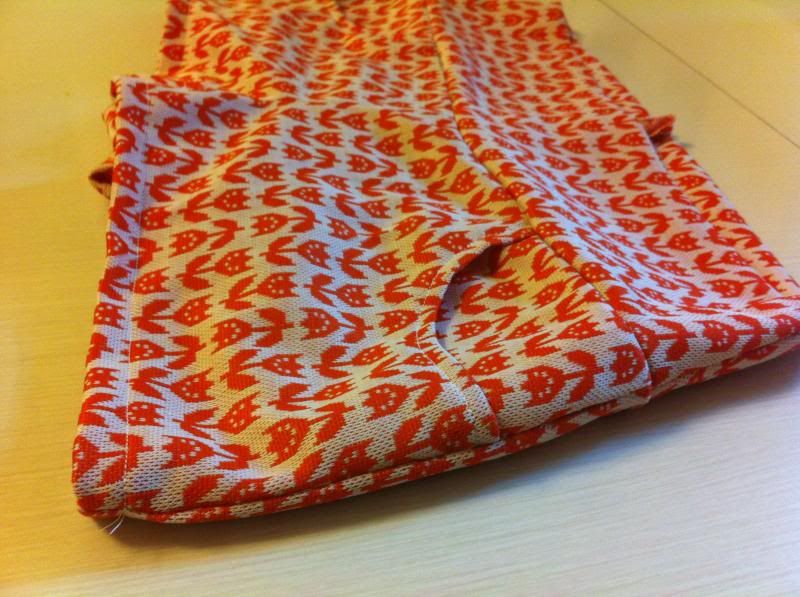 Back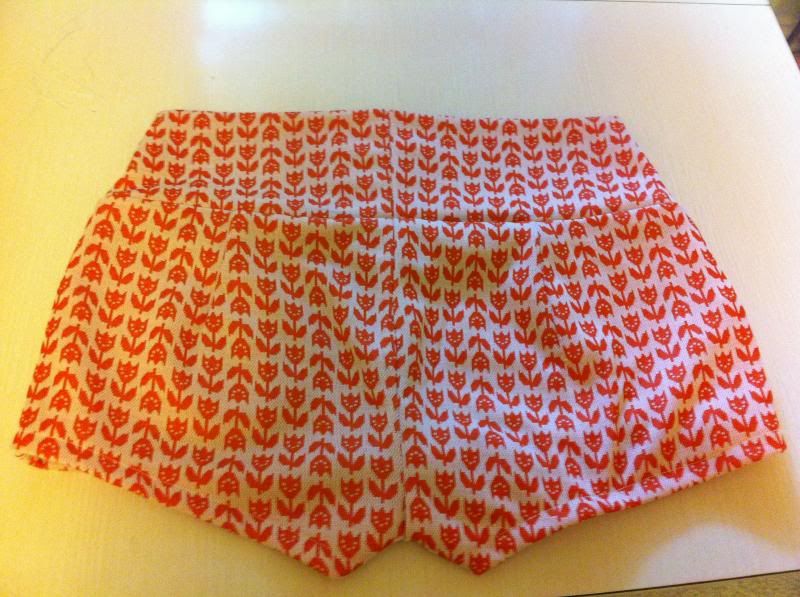 Also to make them fit right, I had to put darts in the back... I hate making darts... glad they didn't end up pointy!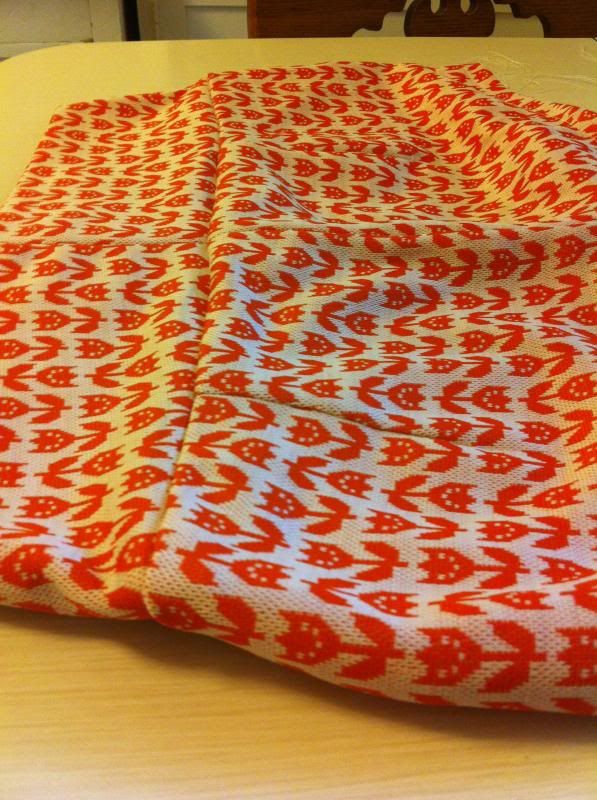 And action.....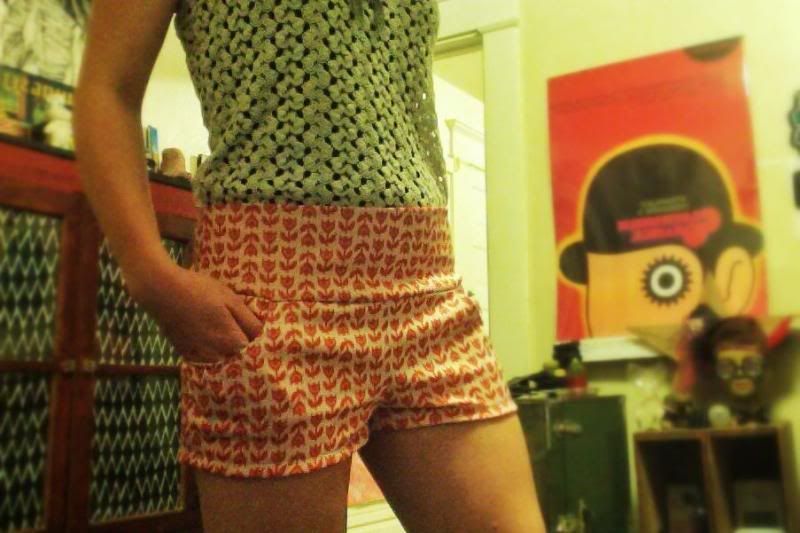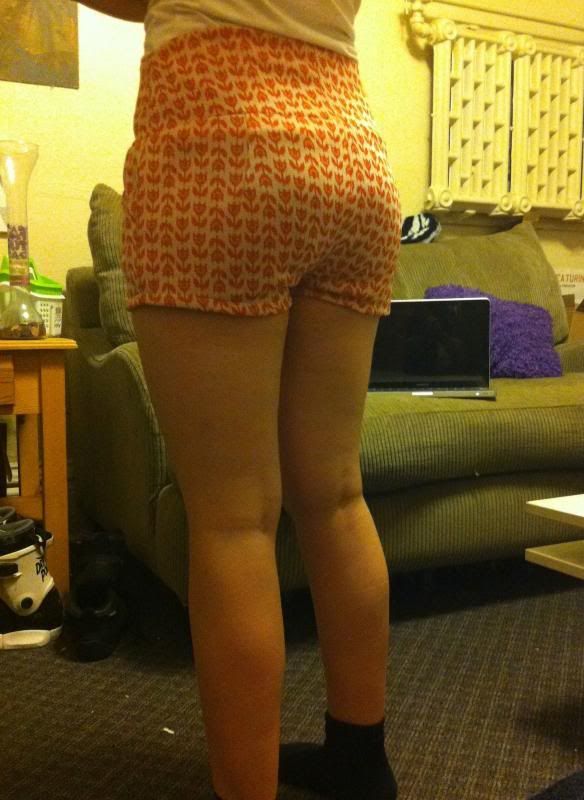 I was very relieved that the fabric was stretchy enough that it didn't need a zipper. I was pretty cross eyed after it was all done!