Hiya I haven't posted anything in a while so i thought I'd post these flip flops i recon'd. The first two i left the center toe thingy in place...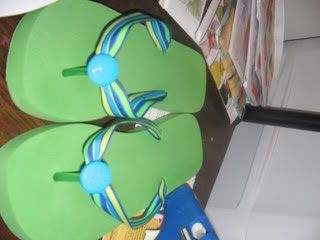 for my sister she loves blue and green!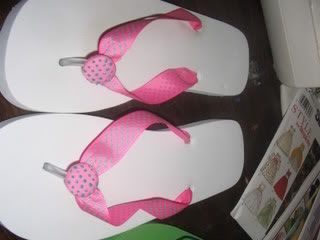 My fav, kinda 80's retro-ish, to me at least
These i took off the whole strap and toe thingy......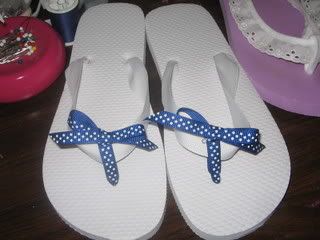 very sailor like, I'm totally into nautical stuff right now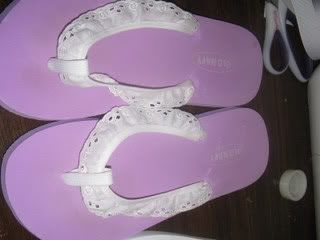 These aren't totally finished i wanna add some little purple buttons on the side, but i didn't have any yet.
Hope you guys like, they were super fun to make!!