OK, I have finally uploaded my pics. Hard to take some of the pics, the dogs were getting quite curious and wanted to lie on everything!
Missing_Muse sent me a great package. An Alice themed scrub top for work, a White Rabbit messenger bag, and a Mad Tea Party pillow. There were also yummy chocolates in the box too, but those had to be whisked away for safe keeping. Ginger developed a dangerous love of chocolate when she was a puppy, and I really don't want to pay for another stomach purging in her lifetime!
Here are the pics....
The scrub top (sorry, folded in half because the dogs would not move from the other half of the bed - very stubborn canines this morning!)
I love the Alice fabric used on the pockets and sleeves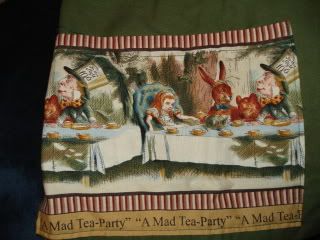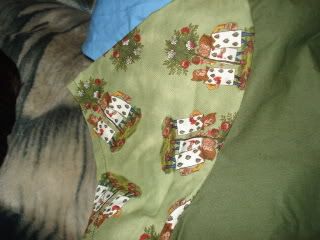 The pillow - so very plump and soft. Maybe that was why the dogs wanted to lie on the package? Look at the front, it looks handpainted and gorgeous.
The back is fantastic hatter fabric
This lovely messenger bag. I love the wide strap, and the fabrics she used.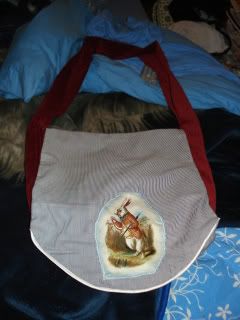 The White Rabbit on the front flap
And the inside pocket - isn't it great!?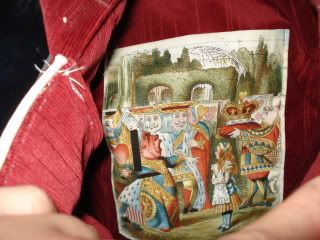 I love it! I love love love the fabrics used, and the painting on the pillow - fantastic!
Thank you Missing_Muse!