Hi!
I just finished (well sorta) my second sweater -
Tubey from Knitty
I still need to fix a few things, weave in the ends and block it, but I was just too excited to wait to post it. So... here it is!!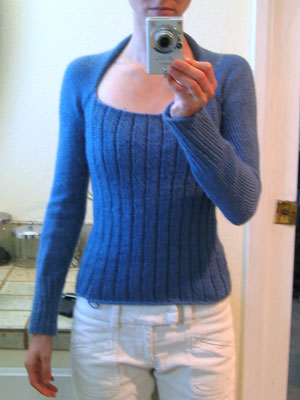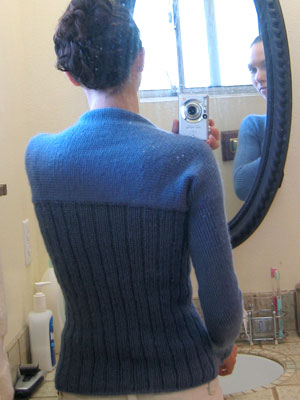 I made it with Highland Wool from elann.com. I changed the pattern just a little bit. I didn't like the bell sleeves, so I made them ribbed (k2, p1) instead. I also made it a bit narrower than the pattern called for, because the body was turning out huge.
So anyways, what do you think?