Here's the latest for my silly goose.
2 pieces (one front, one back) of fabric, plus a bit of lavendar bias tape for the trim and strap. SIMPLE, easy peasy. A quickie headband to match, and out the door!
Full length: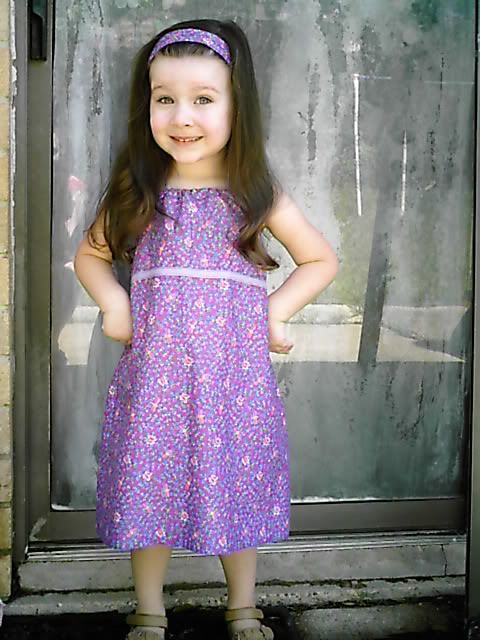 Notice, I use the selvage edge for the bottom hem so I don't have to hem anything!
Back: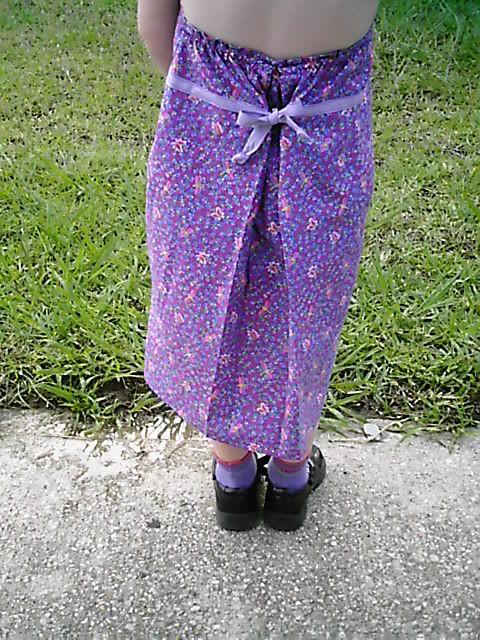 elastic at the top, and a tie-back...gives it a sort of 'bustle' back to it, kind of poofy. It was a bit big, so I stitched the top into a pleat. I can take it out next year so she can wear it like a tunic, and It'll grow well with her...
Are we excited or what???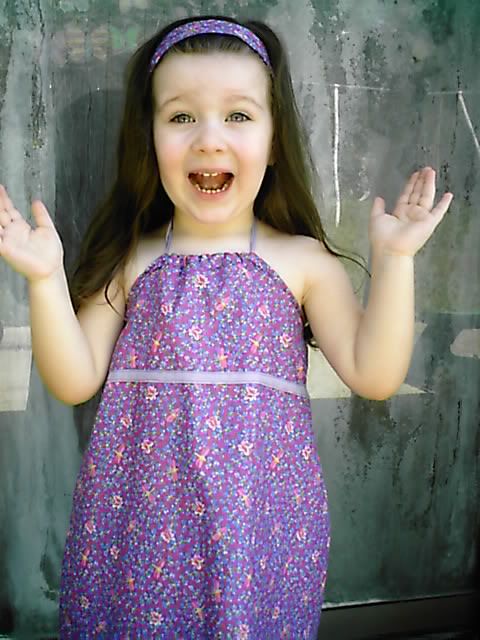 Hope you guys like it! It was SUPER simple.