Yep, another door sign! I've just made aliyah (moved to live in Israel) and I've been busy 'nesting'. I wanted to fill the place with crafty things to try and make it feel more homely.
This one is for my bedroom door (I share an apartment with a friend) - it says "Tzipporah Feiga", which are my Hebrew/Yiddish names. It's a traditional Jewish 'paired' name - two different names with the same or linked meanings. Tzipporah is Hebrew for bird, while Feiga is from the Yiddish Feigel, which also means bird. So my name is really "Bird Bird" - hence the avian design: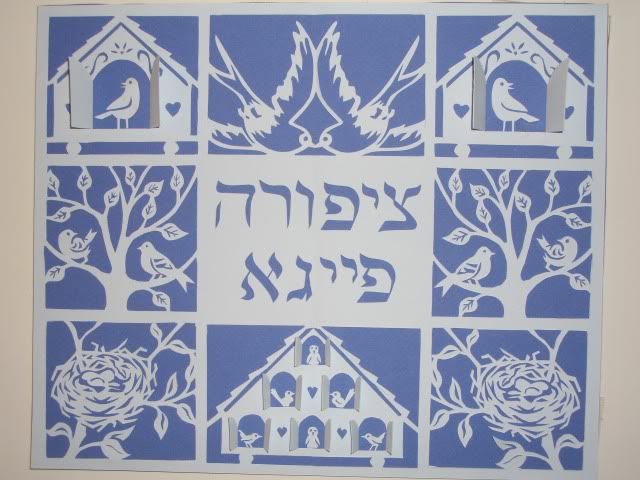 It's cut from cartridge paper, mounted on board to make it sturdy. I cut it on the centrefold, but the birds in the doorways were added in separately, for obvious reasons. I'm actually really happy with it. I think it's sweet without being too girly-girly.
C&C welcome!