I received! I got two amazing kits, a crochet one from NotKnit, and a rubber stamp making kit from CleanFeelin. Thank you both so much!
Pics:
NotKnit's crochet kit, including lovely yarns and a really cool magazine. My cat had to get in on the action, as you can see.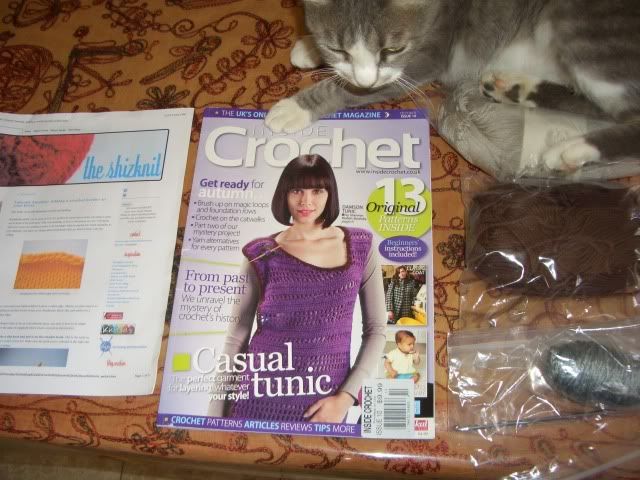 CleanFeelin's stamp carving set - I'm really excite dto try this!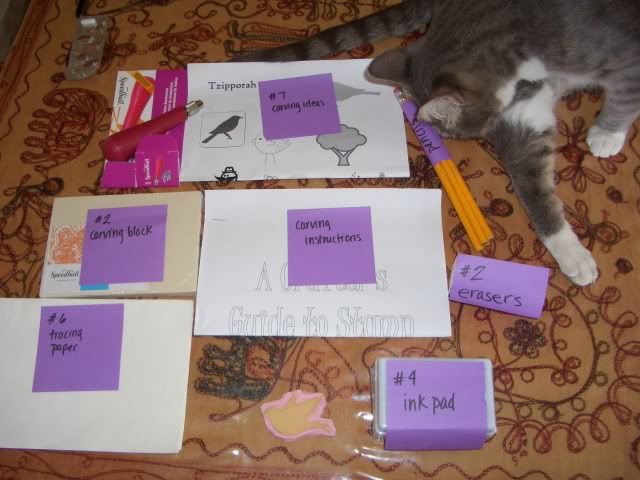 Thank you both! I'm really looking forward to trying something new!