This is my first post on here....
I made this bag from a simplicity pattern (but altered it because I don't think it was written well)
The outside is black vinyl and it has two chains for the handle and a front zippered pocket.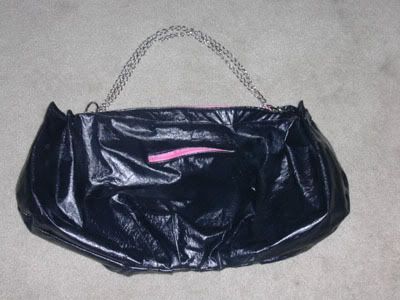 the inside is pink with colored polka dots!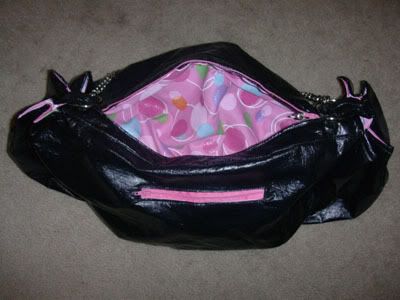 It's a pretty big bag making it hard to find things..but I love it!
Thanks for looking!