Alright, so it's not exacly a quilt yet because it's not quilted yet, but the top is all done!! This is the quilt I'm making for my boyfriend's birthday. The appliques all have to do with inside jokes and important little symbols, from our aniversary to the Easter Bunny. I'm very proud, even thought the squares don't all match up. I guess that's what I get for not being really precise with cutting the pieces... That and having to go back to the fabric store three times to buy more fabric.
Here's the whole thing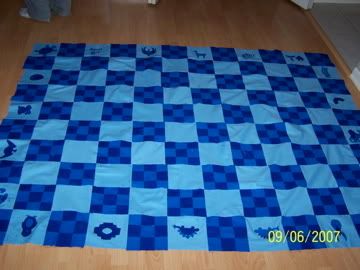 My signature square(Bella is his pet name for me), plus a blue footed boobie and half a donut.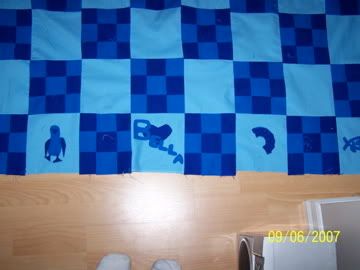 My favorite square
So, all powerful quilting mavens, how did I do?