I made myself a travel buddy for my trip to South America. The vendors in Peru quite liked him.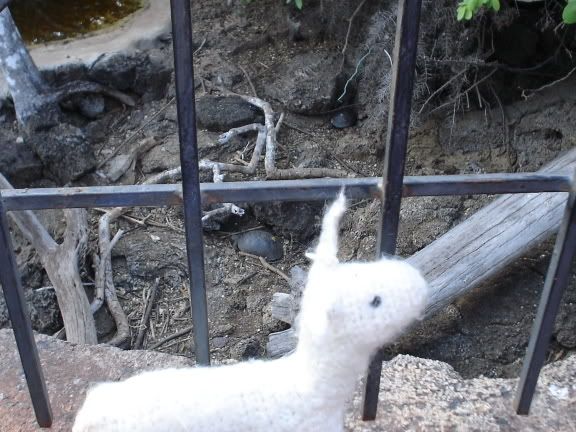 Here he is overlooking Machu Picchu.
I hadn't crocheted in a while before making him, and I spent a few hours undoing the inevidable mistakes of a patternless project. His ears and front legs are a little wonky, but I'm still fairly pleased.