Alright! I how have tonnes of pictures. After fiddling around for a bit, I'm guessing that it really is threaded wrong, but I can't figure out which way it's supposed to go!
Here's the machine, for identification purposes.
Here is the top. Some of the thread-guiding bits are visible if you look close.
Here's the side view with the beautiful engraved plate and also the tension mechanism of doom.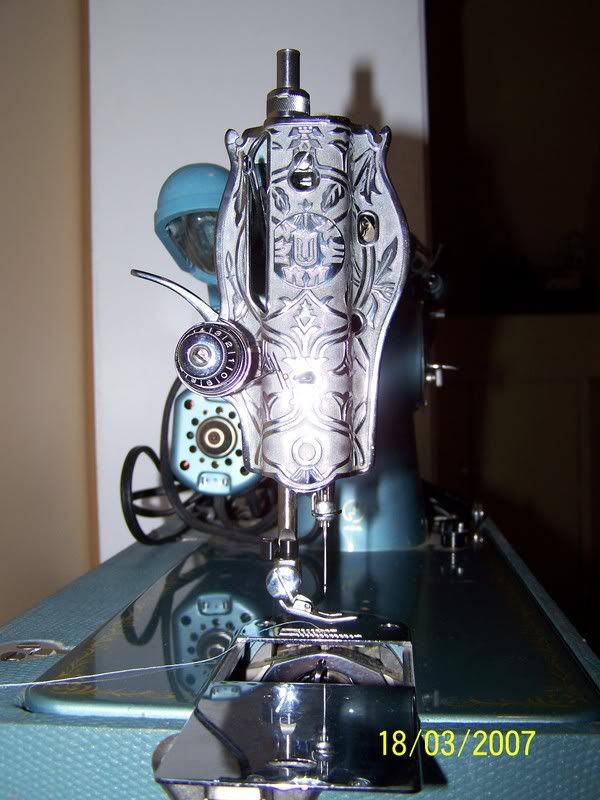 I does this help?