I have just the thing for you! I made a tree topper last year using one of those 1 pound bag of buttons, some wire, and a 6 bulb string of lights (I'm sure you could use minilights, it might be safer, even. Here's what I came up with.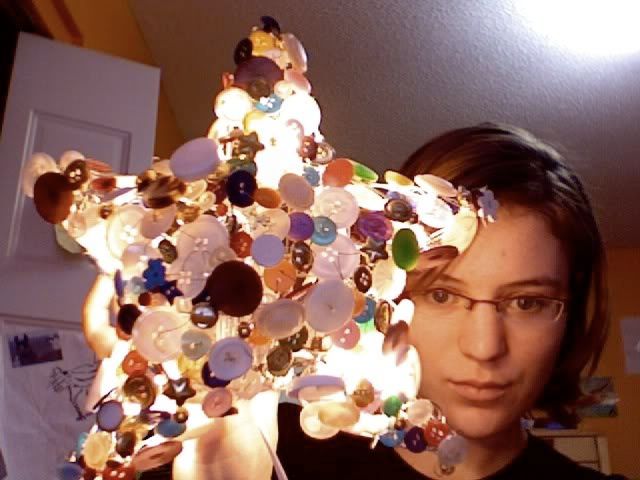 You build yourself an armature (this is the hardest part) with some heavier gauge wire, a little thinner than coathanger wire. I used stem wire for florists, but it was kind of annoying because it was already cut into lengths. It would probably be easier use a roll of wire. Oh! remember to make a loop to hang it on the tree with!
Then you use really thin wire to attatch the buttons or whatever other little bits to the front. For a lime green/pink tree, I would use little plastic toys, earrings, enameled broaches, et cetera. Our tree is always a mishmash of all the ornaments we have ever accumulated, so there are lots of different colours, which is why I used the buttons.
To finish off, thread the lights into the back. If I were to do it again, I'd use minilights instead of the bigger glass bulbs, just for safety's sake. I know you can get some really good LED ones now that hardly heat up, and they come in all sorts of colours.
My star was inspired by this one:http://www.craftster.org/forum/index.php?topic=137863.0