So, i came across these really pretty, ornate clock hands, and decided to make them into fancy dangle-y earrings: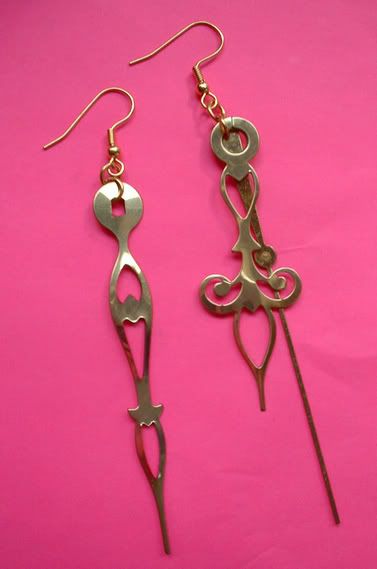 i really like them because there seems to be something so unexpected about them.
but, at the same time, i don't really wear gold, so i may just end up selling them.
perhaps i can find pretty silver clock hands.
create a great day!!!