Hello ,
My BoyFriend has had this Orange and gray camo fabric for longer than we have been together ( and thats 6 years) so for this whole time he wouldn't let me use it because he said he was gonna recover his amp In it ... Well The other day he actually did .. I think it turned out really good ! He Just took the whole thing apart and wrapped it in the fabric and attached it to the inside with duct tape .. then He reassembled the whole thing and here it is ....
Ignore the messy room ...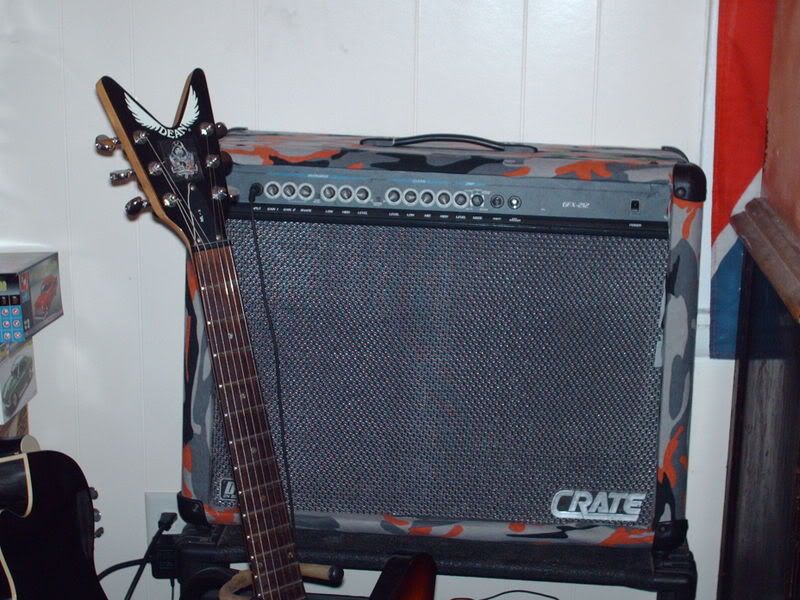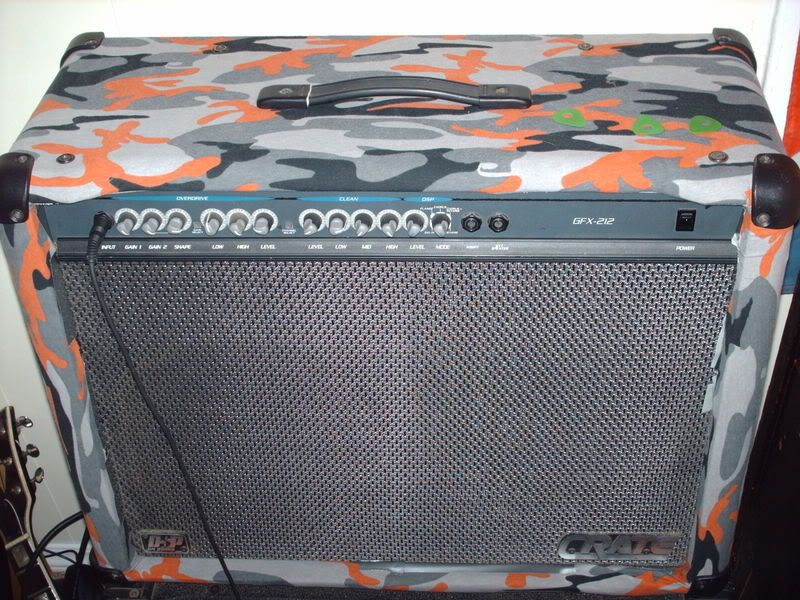 It used to look just like the one on the bottom
close ups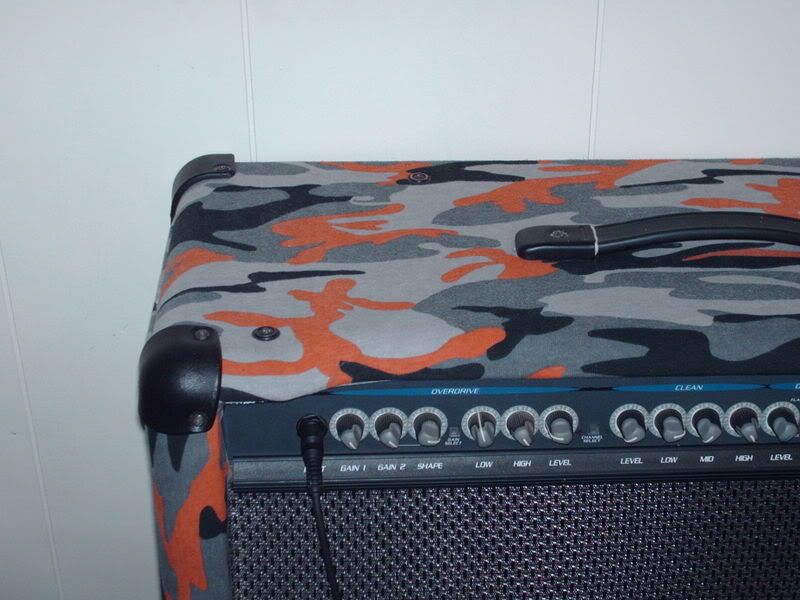 Thanks for looking and please give him lots of comments !
Have a great night
Jayne