Hello every one ,
This first shirt is one I had for a long time I had ages ago cut the sleeves off and I never really liked the way if fit although I love the skull and cross bones. So the other day I decided to put striped sleeves on it. Really I never even realized it looked pirate ish it look until my bf said yo ho ho when he seen it . but I love it none the less and he really likes it to , it was even his Idea to add the black x stitch detail to the sides.
so finally here it is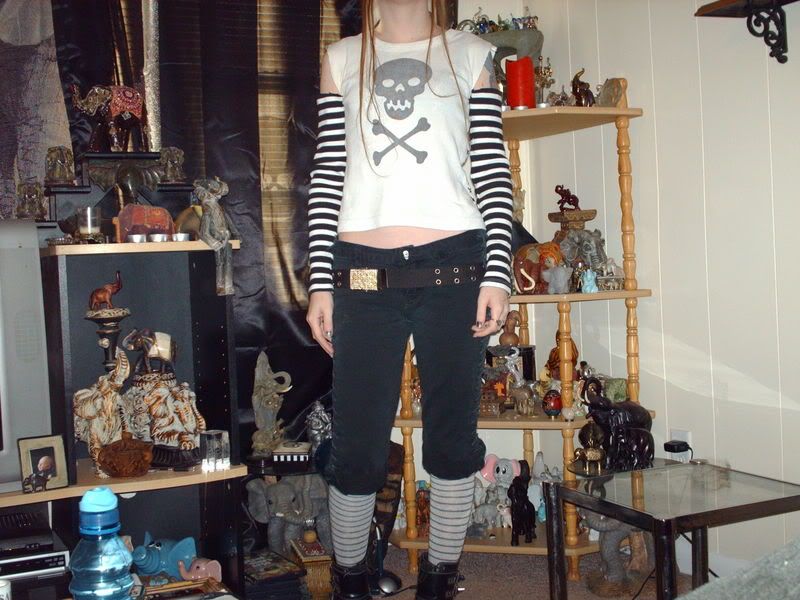 close up of the side x es .. I did them in sharpie ... shhhh it looks like thread he he
This is the best time of year me . I love Halloween ! and the great thing is all the thrift stores have cool costume stuff thats great to recon into wearable clothes. ...
so hear is an awesome belt I made from some old skeleton gloves and a belt that came on some jeans
I know its not for every body but I really love it !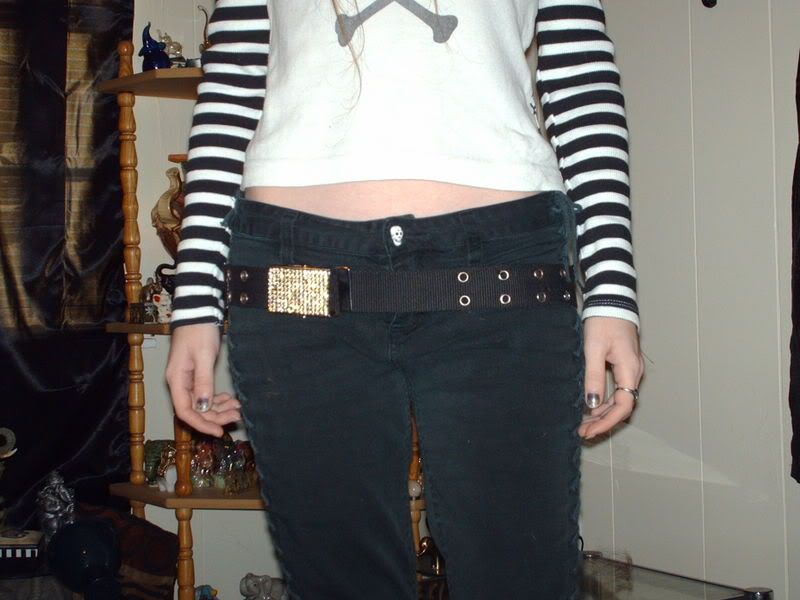 And ta da the back ...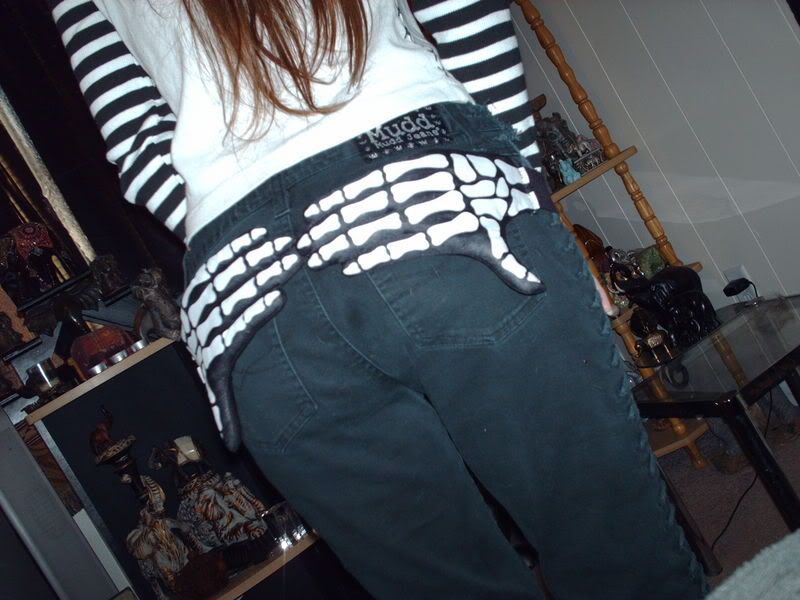 As always I love comments ! please let me know what you think.
Happy Halloween !
Jayne