Hello everyone ,
I liked the top part of my "Dorothy dress " so much I decided to make a few more corset tops ( with straps ) .. Here is the first one .. I made it using a lil more of my cool Goosebumps fabric ...I added 3 rows of boning to the back this time and again none to the front ...I kept telling myself I was making this to try and sell .. but now I kinda want to keep it
he he... I'm not sure what will happen
Any way here it is ... I hope you guys like it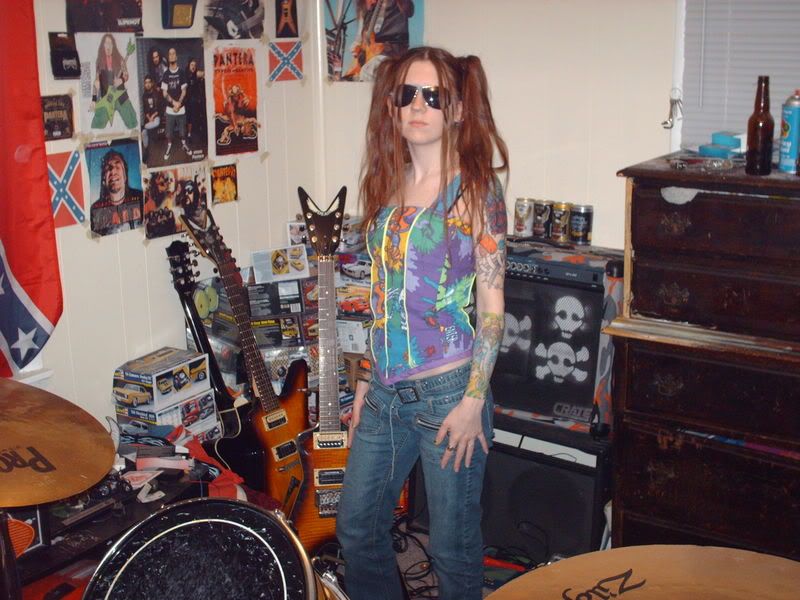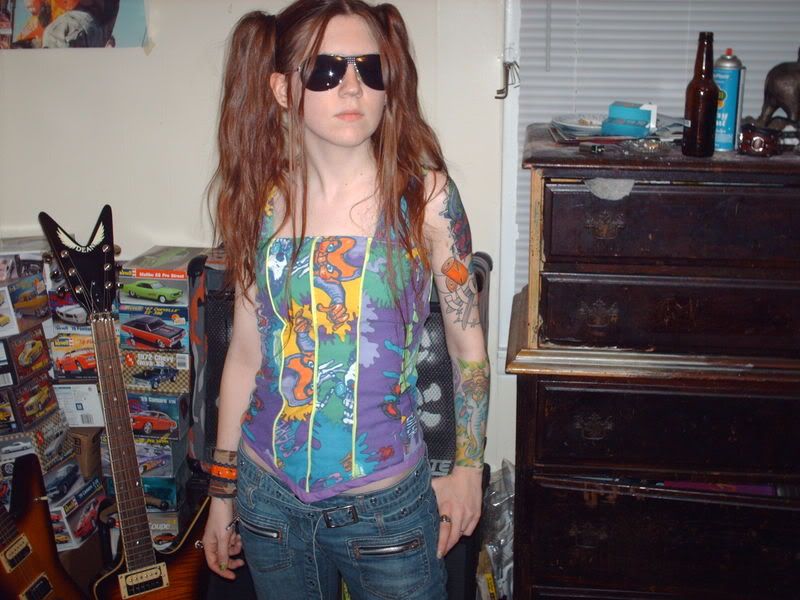 the back
closer pic of the front
I made the little wrist cuff too
its camo with cool bats halloween ribbin
the back again in my dress form ..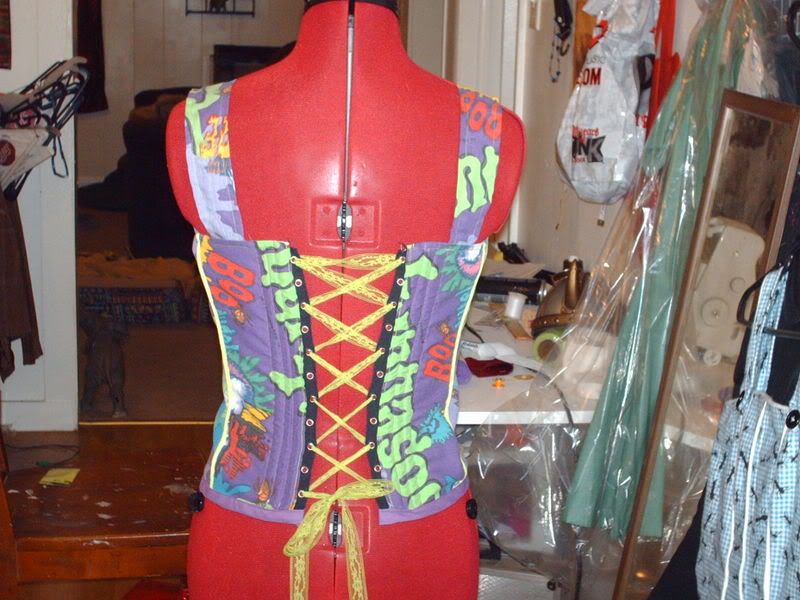 Thanks for looking ...
and as always Ill be obsessively checking my computer for comments
lol
Have a great night
Jayne