Hello ,
well .. since I finally attempted sewing 2 way stretch fabric .. and it turned out pretty good .. i decided to combine a small scrap of stretch camo .. i had with a previously failed T shirt recon .. ( where i was only left with the front of the shirt salvageable )...
then I added bright green Binding .. I really like .. what do you think ?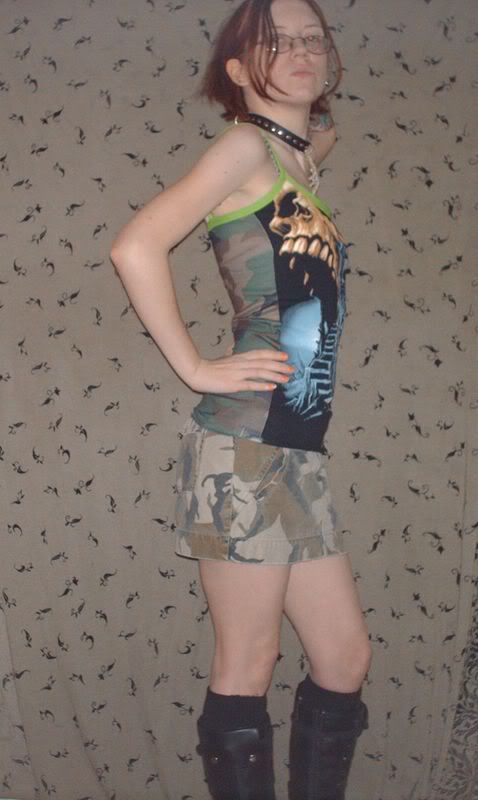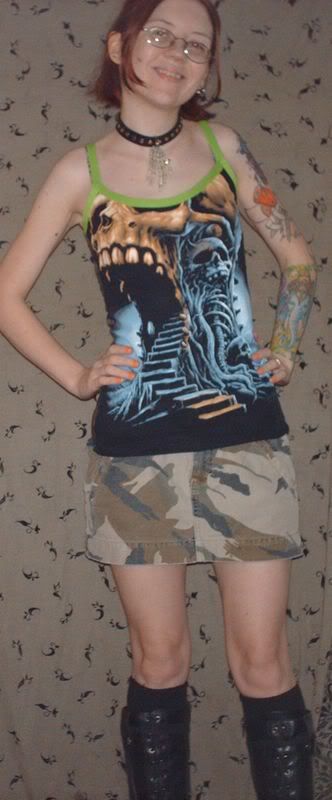 and some close ups of the actual shirt print .. its a Halloween design of a stair was to a skulls mouth ...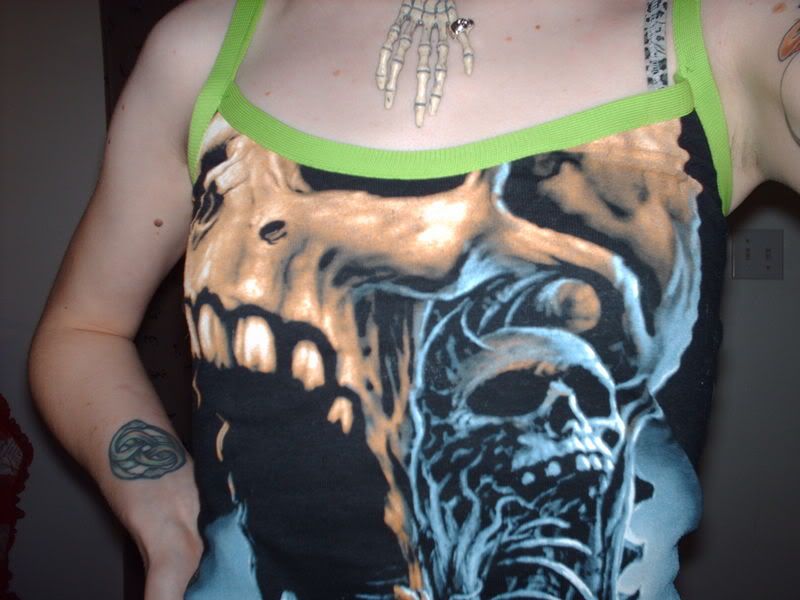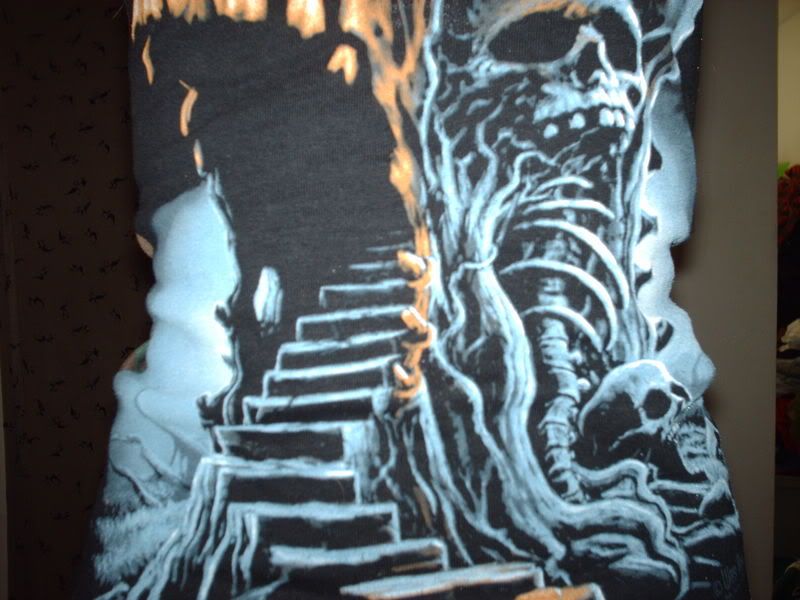 thanks so much for looking
Have a great day/night
Jayne