Hello ,
Well I went to wall mart today and as always looked int he scrap bin and This time i found A mystery packet it was 75 cents and all I could see was a little bit of green and the paper said 1 of 4 pictures cut short ... what?? well 75 cents means I gotta have it , now if for nothing else to pacify my curiosity .... Well when I got it to the car I was very happy to find it was Elvis and having Just watched Bubba Ho-Tep Again the other night I was In an Elvisy mood Anyway
So yay for me !.... There wasn't much to work with and like the package had said It was 4 different black and white photos of Elvis and I don't know what kinda crack the girl who cut it was on but Cut short was a major understatement .... Basically I had 2 salvageable pics of Elvis luckily in my to favorite colors green and orange ! So I added some black and white checked fabric and heres what i came up with
( I dont know why I look so lopsided in this pic
.)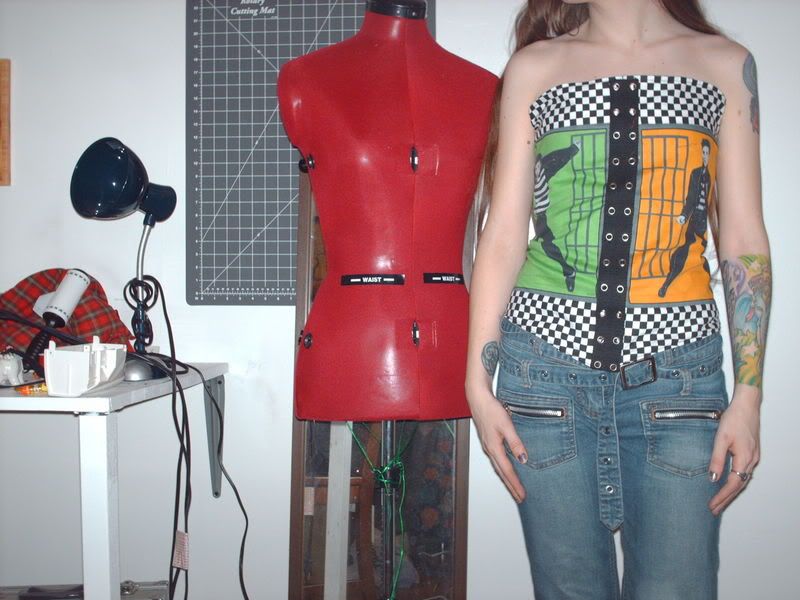 The back ... I altered a pattern I had used before so it went from being 8 segments to 2 .... Do you think i need to add more of the checkers to make the back come together more .. I mean does the gap look to big ? .. or is it ok ?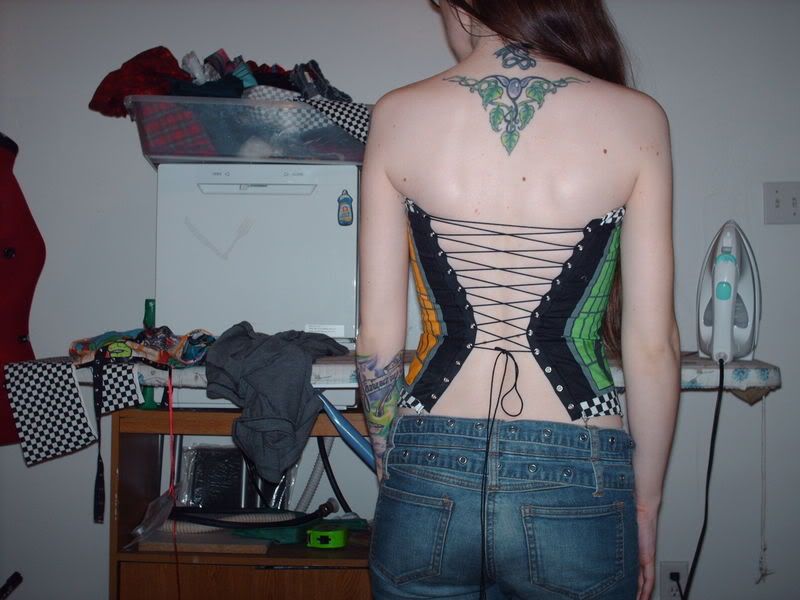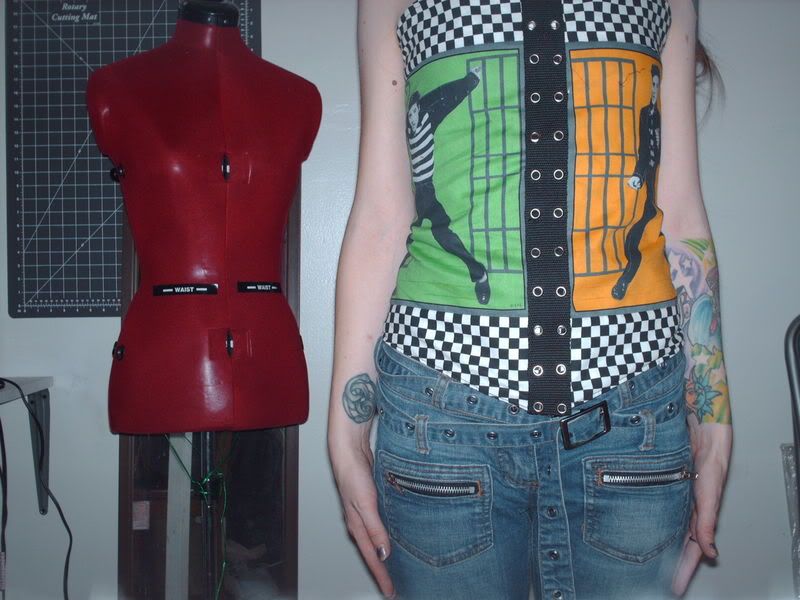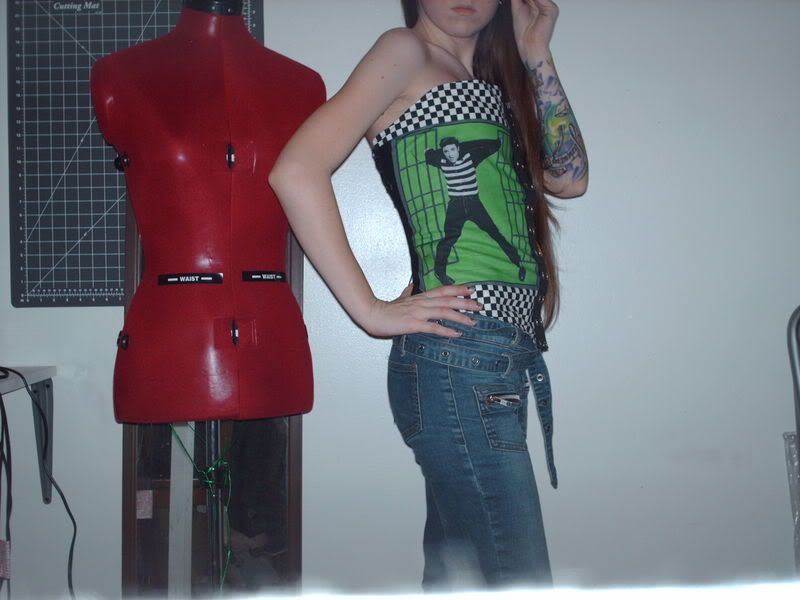 I didn't use any boning ... BUT I think I'm gonna take out the bottom seam and add some as soon as I get some plastic ...
And as usuall Its reversable ... but I didn't feel like trying to lace it again all by myself ...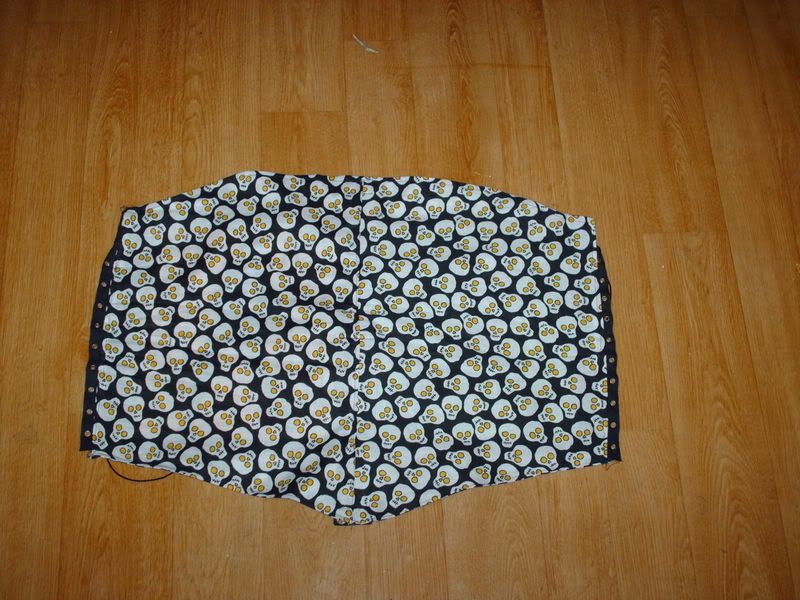 The grometty piece in the middle is part of an old belt.. I just thought it looked good ...
As Always thank you so much for looking and Id love to hear what you think !
Have a great night
Jayne