Hello,
Last month I went to some haunted houses with my mom and sis...One of them had the best line( yes I said line) ever! instead of being in the freezing cold rain.. it went through the isles of a THRIFT STORE where i got the most awesome pirate map fabric ever .. there was just this small amount
But amazingly it was just 25 cents!
So I made a mini ( not alot of options with such a small amount)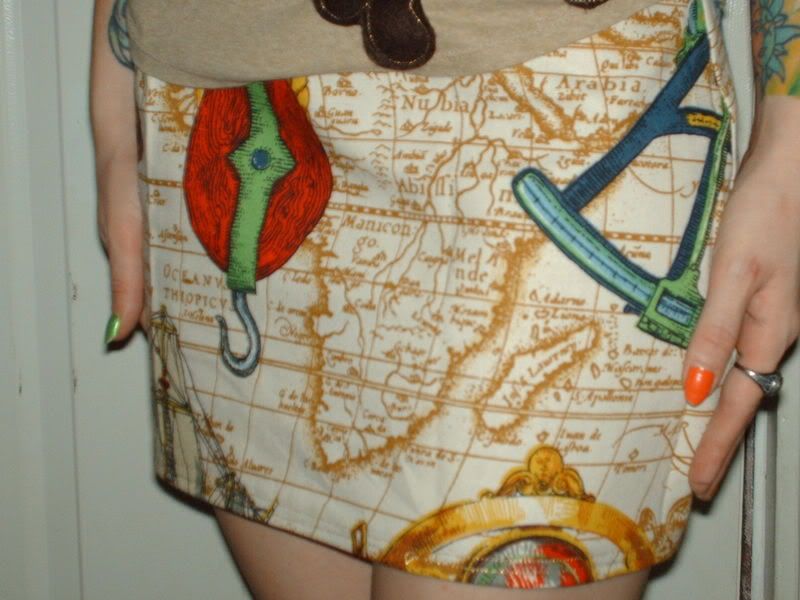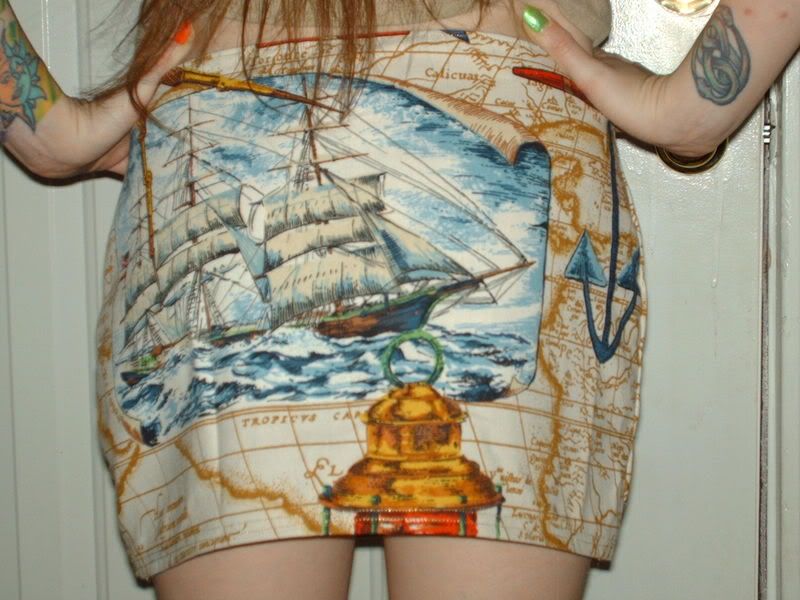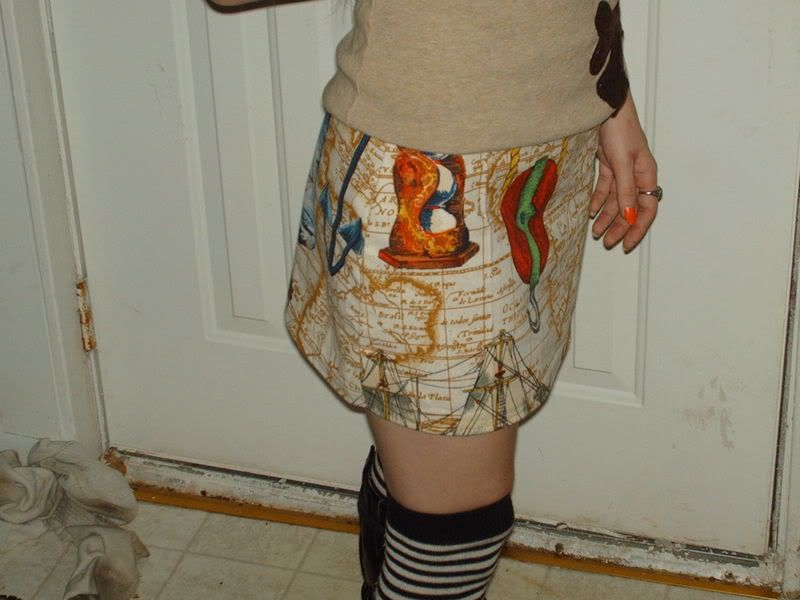 My Sister fell in love with the fabric and wanted something too ...So i made her this purse from the miniscule amount left over ..I had to do the back with a Skull and cross bones aplique I made from felt to keep with the pirate theme. and i lined the inside with fuzzy leopard and used an old belt for the strap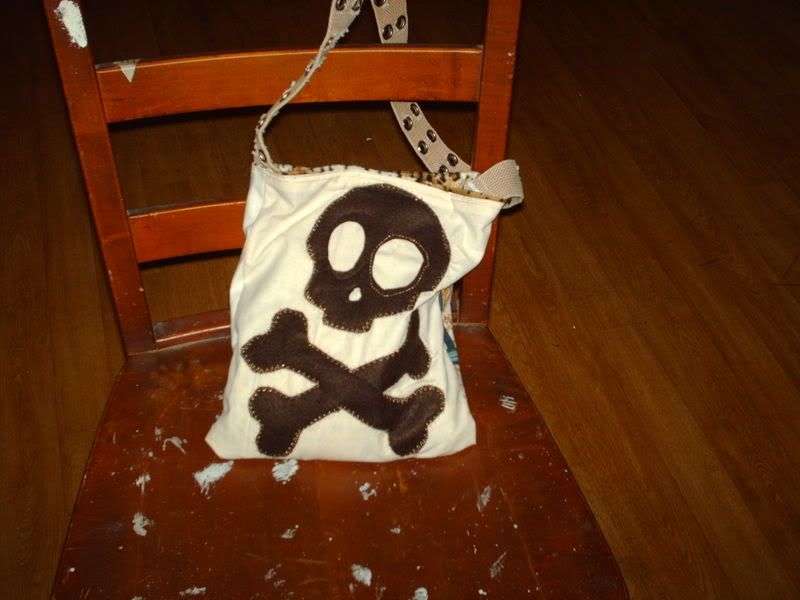 Here is the shirt I made myself to go with my pirate skirt ...Just another skull and cross bones from brown felt with gold stitching I made it kinda ragged on purpose ..to be more pirate ish..I also have a few ancor buttons I might add
This is a shirt I made for my cousin.. Its not really my style...but she is more girley and loves purple...I made yet another skull and cross bones applique only made this one from poka dot felt and added heart eyes and a bow I also added the straps..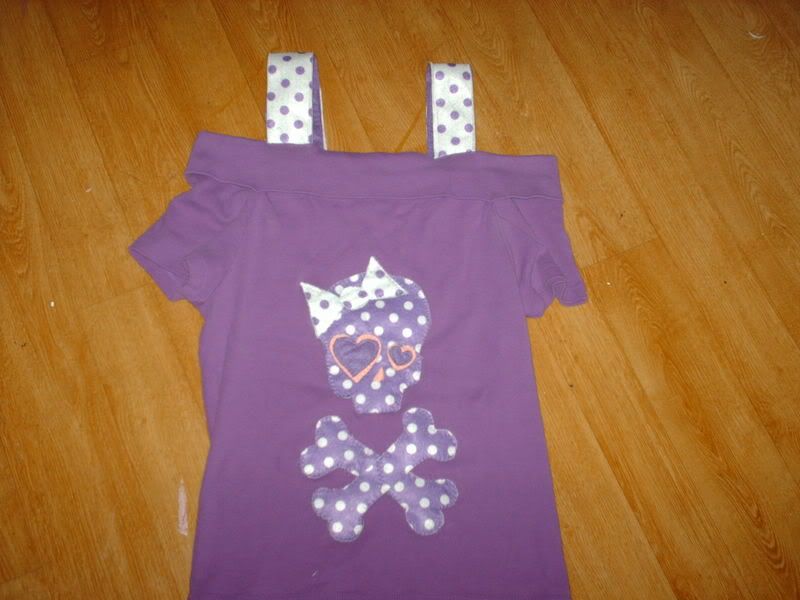 And while im posting here is another purse I made for my sister..
teenage mutant ninja turtles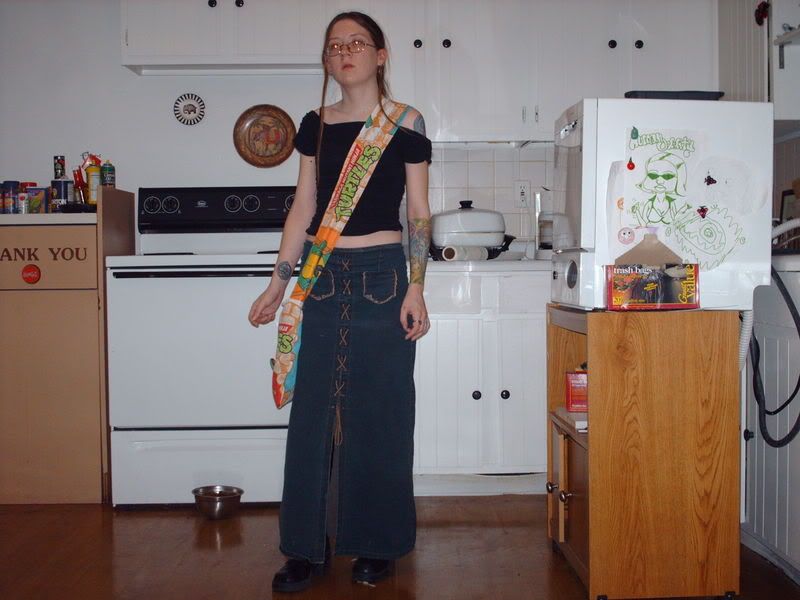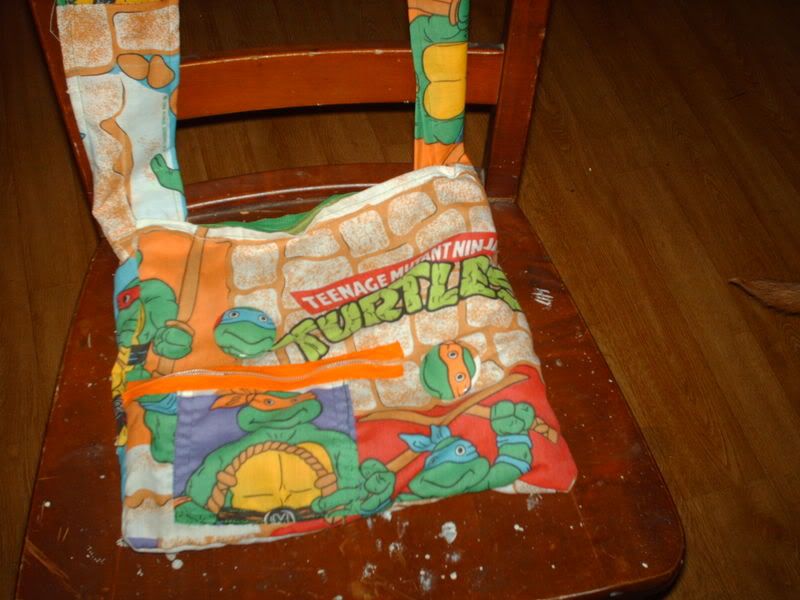 [/img]
I forgot to get a pic of the inside but its bright green fleece and has 2 inner pockets that zip and the whole purse zips
here is a close up of the buttons I made from an old 70's make your own button kit
Thanks so much for looking
Have a great day
Jayne