Hello everyone ,
I'm so exited about this post
.... The other morning I was watching some craft shows on HGTV and my boyfriend was being forced to watch too
But amazingly something caught his attention some rockabilly wrist cuffs made from left over jean..He really like them and said I should make him some ... so when he jumped in the shower I whipped one up for him ... I don't know if it was the fact that he seen it could be made so quick or the fact that it was a GUY who made one on the show .... but he asked me to show him how to use the machine so he could make some too .....
so here they are ... the first one is the one I made him the second one "Frankenstine " He did 95 % himself the only part I did was the circular patch ... He would have done that part too if it were square but the circle was intimidating him ( it was his very first time using a sewing machine at all ) ... But he did sew the 2 pieces of denim together and put in the snaps in and everything by him self....Please please comment ... I really want him to sew more !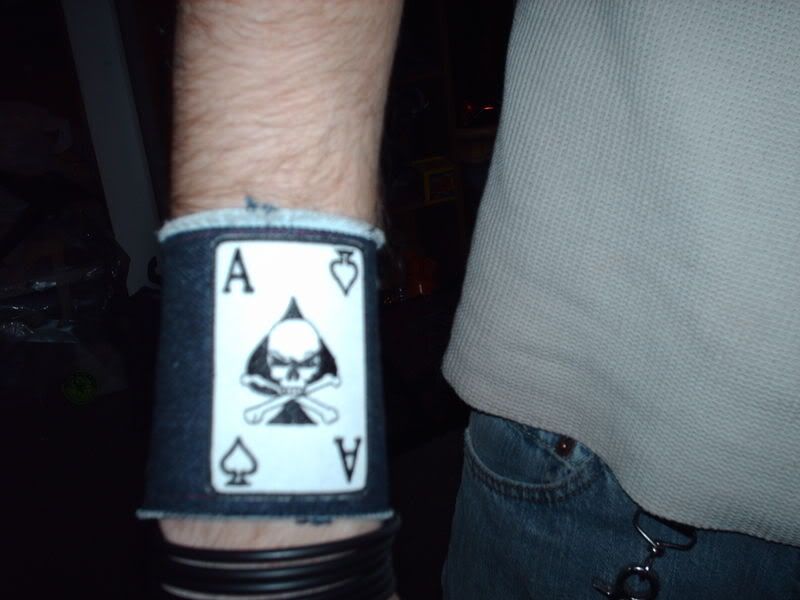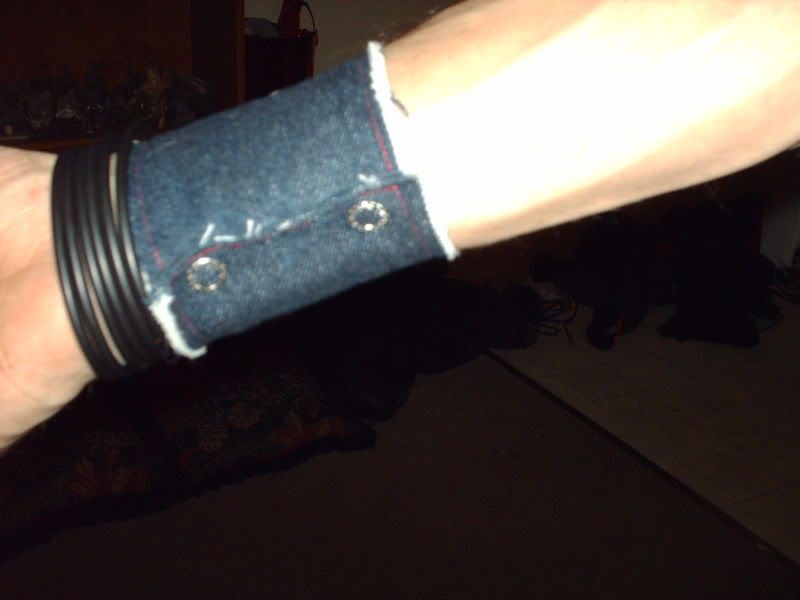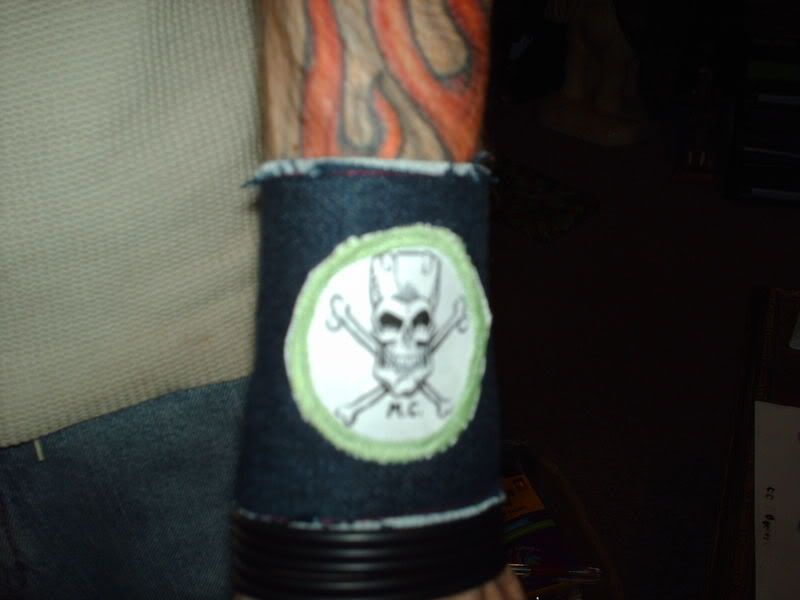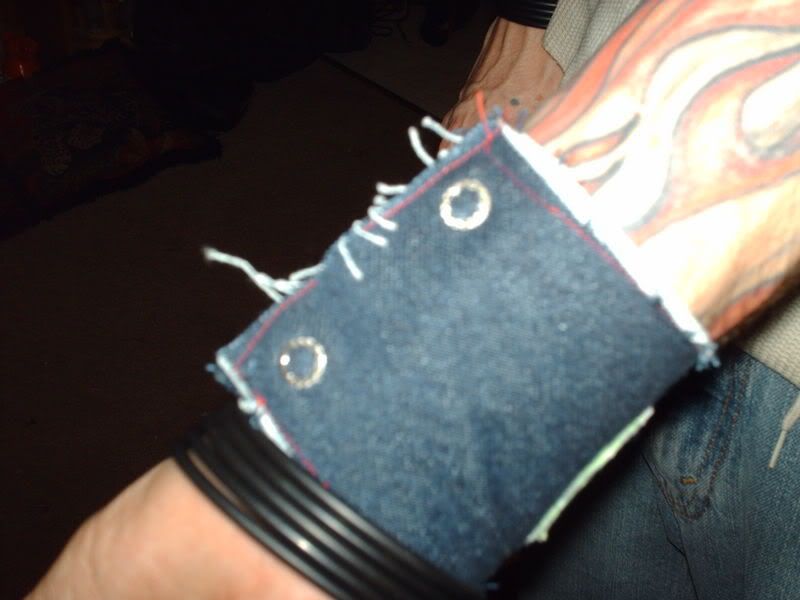 the raw edges are on purpose to add the the manly look .... But it is 2 pieces sewn together for back to back for more stability
I think he did a wonderfull job ! I'm so proud of him !
Thanks for looking ,
Have a great day
Jayne (and Rodney)