Hi,
So this skirt is way ! too girly for my but I made it anyway just for fun .. I got a great Power puff Girls sheet and pillow case from the TS for 50 cents
and when I seen it I knew I had to put it with this super soft silky satiny lavender fabric I got from the scrap bin... Now if any of you know me you know I am not A fan of pastells ... so Ill probably end up selling this ....But I still wanted to show you guys first just for fun
Side one power puff girls with bubbely lavender ruffle ( I gotta say this skirt is so comfy because of the silky inside)
modeled by the always lovely ShwanHilda !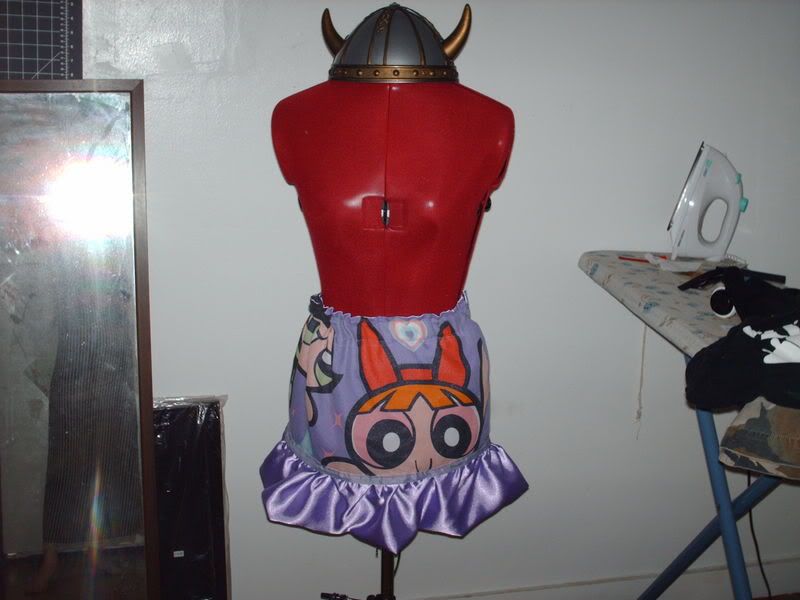 (he he i look like a pissed off 4 year old
)
closer view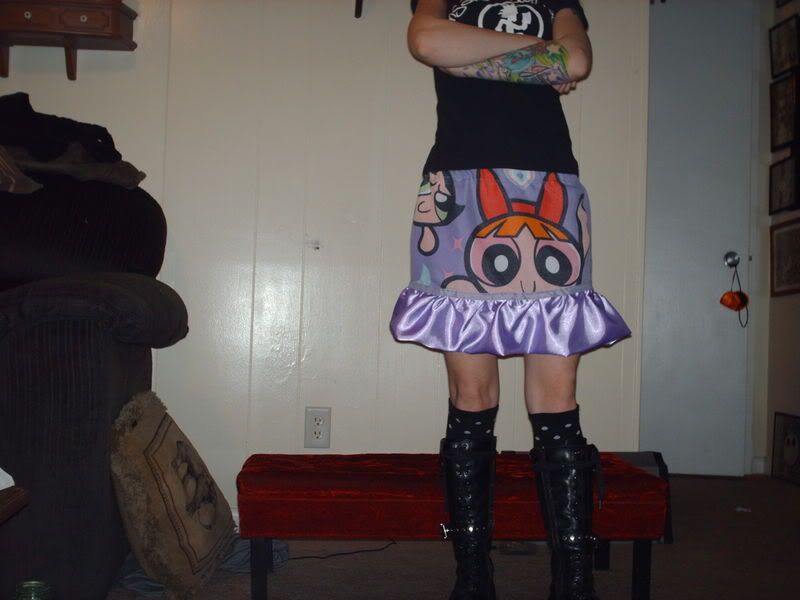 back
Now side 2 The pure lavender side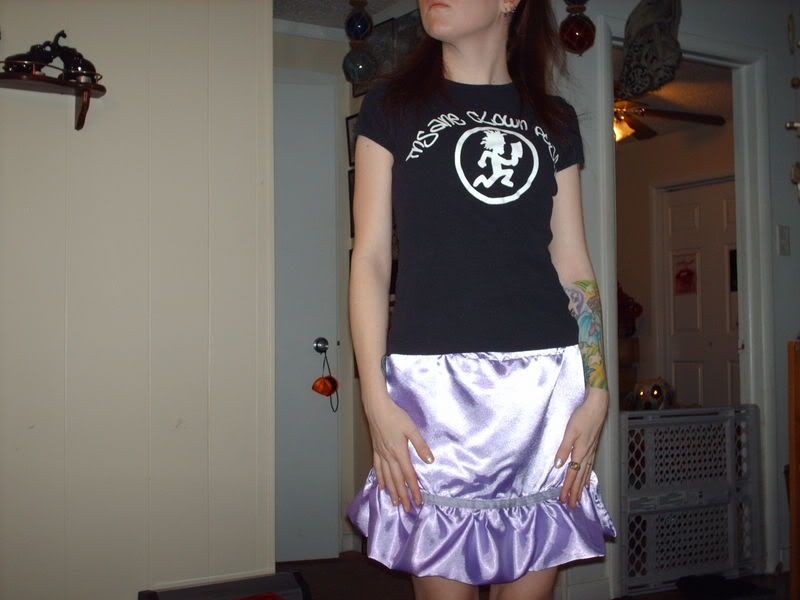 The poofy ness kinda reminds me of bloomers
back
and the side view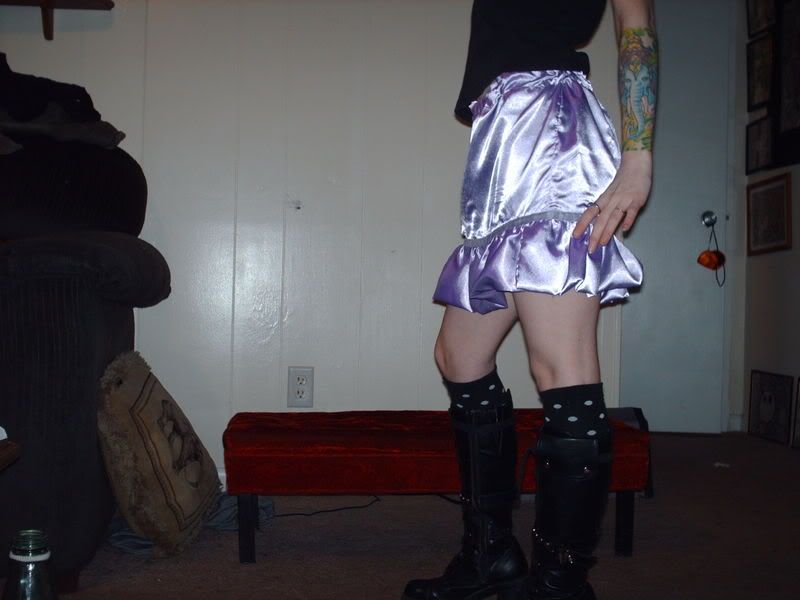 thanks for looking and please please tell me what you guys think of this one
have a great day !
Jayne