Hello,
So what could be better than Halloween ? day after Halloween sales ! I found several cool t shirts marked down to 1 and 3 dollars so I stocked up on a bunch to recon ... here is the first one ... Many more to come.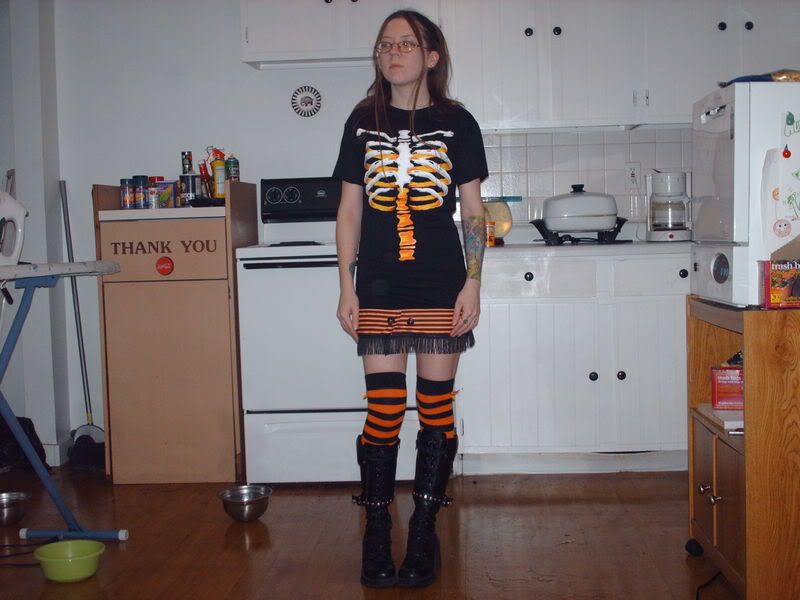 The (black , orange, and white ) stripe area at the bottom is actually split , so its easier to get into and out of ... It fastens with the 2 little black buttons in the front.. the very bottom is black fringe, I wanted to use lace .. but couldn't find mine and was impatient .. I think the fringe turned out ok ... gives it kind of a flapper feel ...what to you guys think ?
side view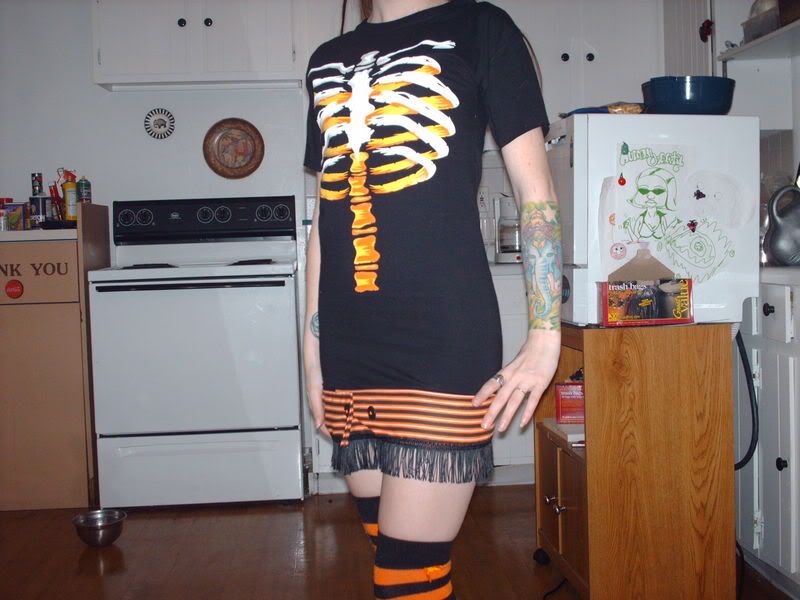 Gratuitous booty shot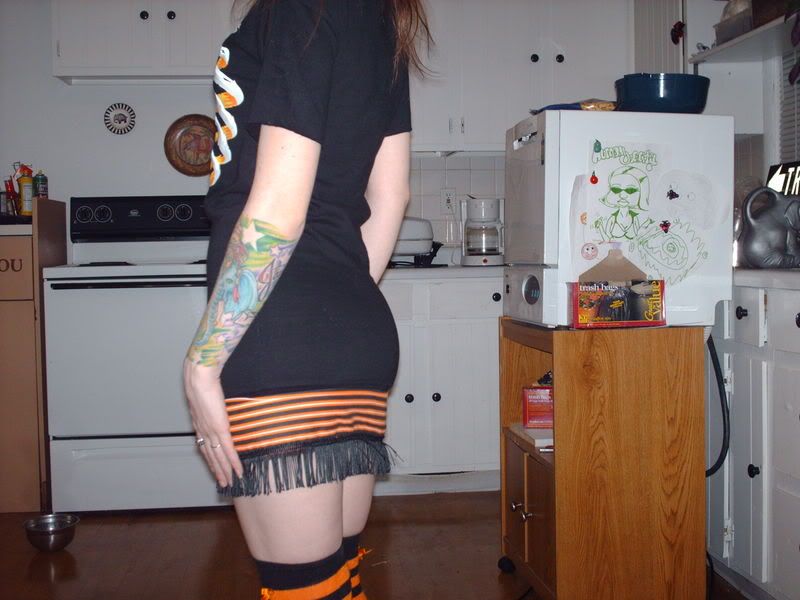 This is just aquick skirt I whipped up for my little cousin ... It started as an xl womens dressy type shirt ...But i knew ( Aly) would love the sparkly fabric.
although she doesn't look to thrilled in the pics. .. she was actually pretty happy with the skirt .., ( she wasn't happy to be taking the pics with her ( non matching shirt on ) he he !
so here they are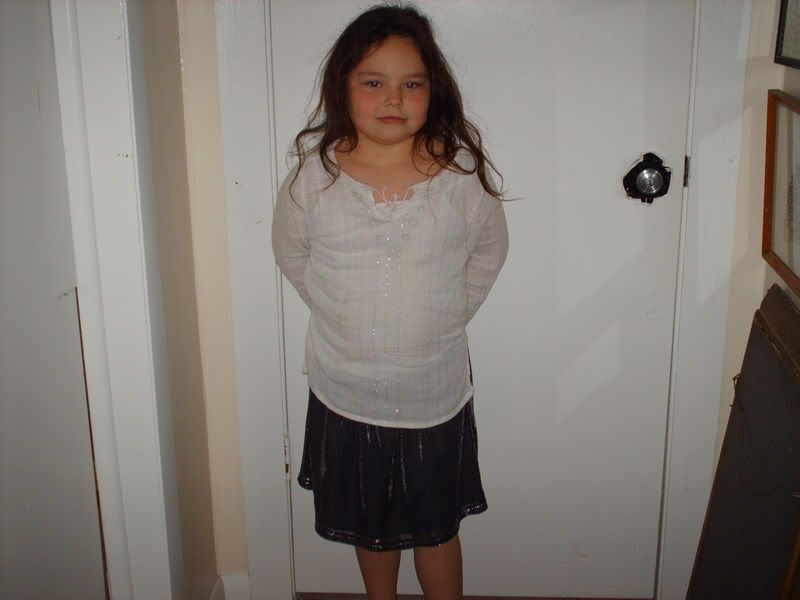 shirt tucked in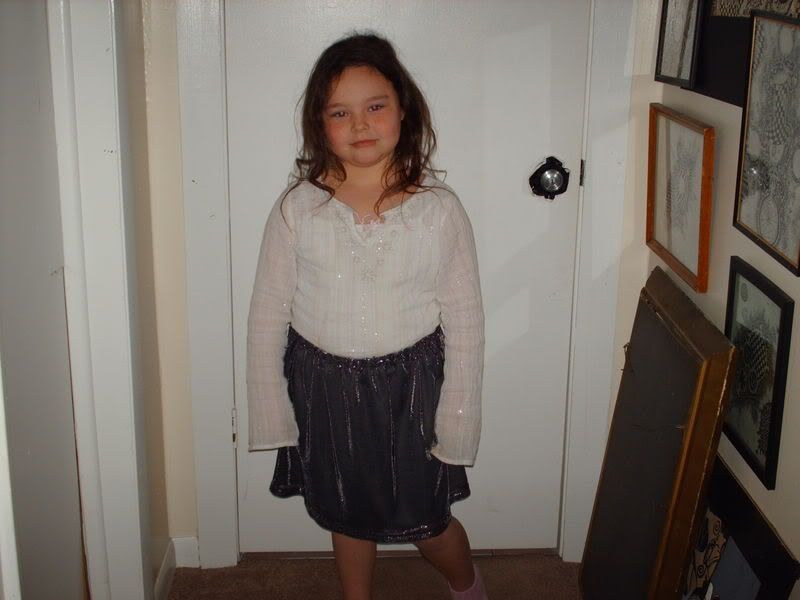 The pics don't show just how sparkly the fabric is ... its kinda see through so it as a gray satin underlayer .. she is demonstrating in this last pic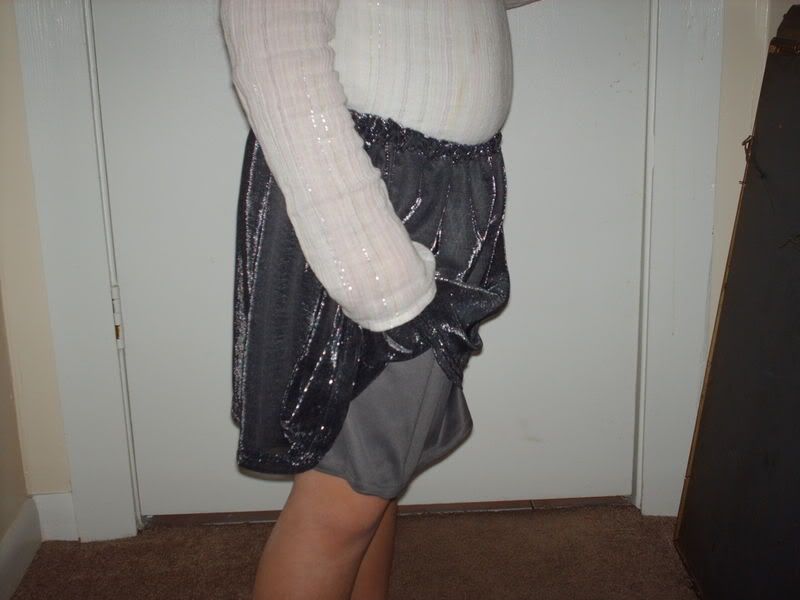 Thanks for taking the time to look !
As always I'm a comment addict .. so feed back is much appreciated !
Have a great day
Jayne