Hello everyone,
I know bags arent really for this board ... but I also did some finishing touches to the dress and wanted to Show you all how it looks together... I added belt loops and " invisibly hemmed " the sleeves... I dont know if that the technical name for it. So tell my what you think....
full out fit view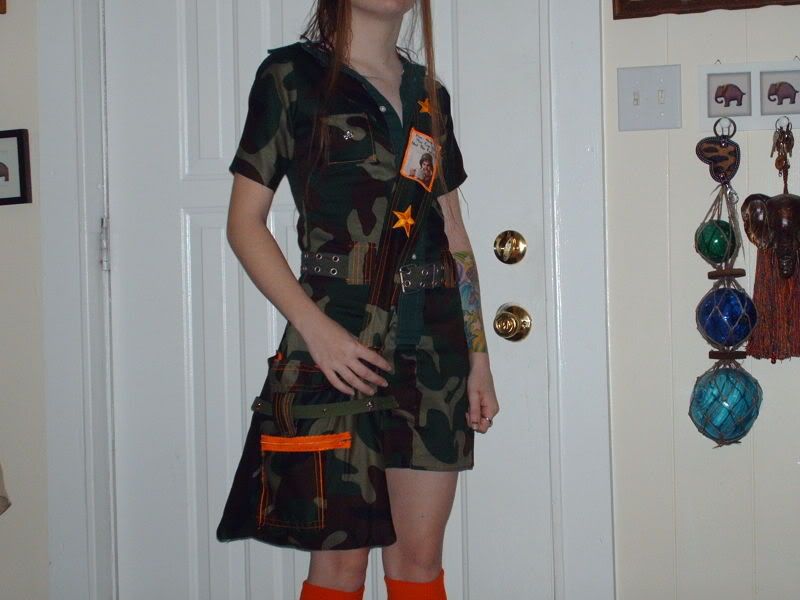 Im wearing my big boots cuz its cold outside today !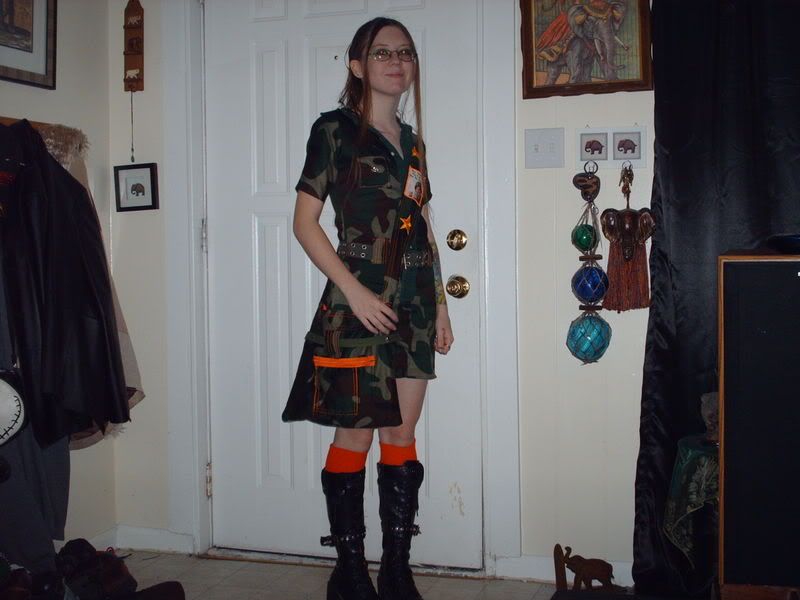 belt loops
sleeves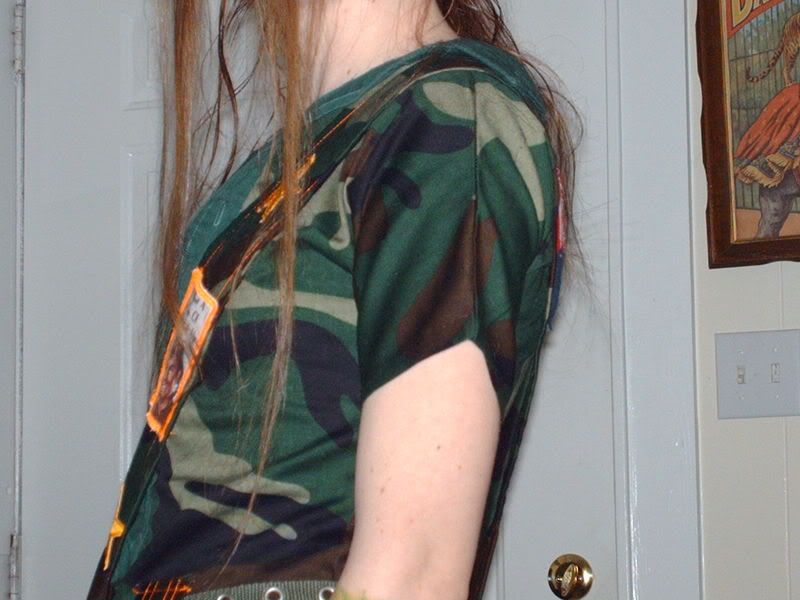 And now close ups of the bag ... i lined the inside with fleece and added 3 pockets 2 of which have zippers.. I tried to do It kinda neet so I can reverse it if I want more orange ...I LOVE CAMO AND ORANGE..plus I added alot of orange stitching to tye it all in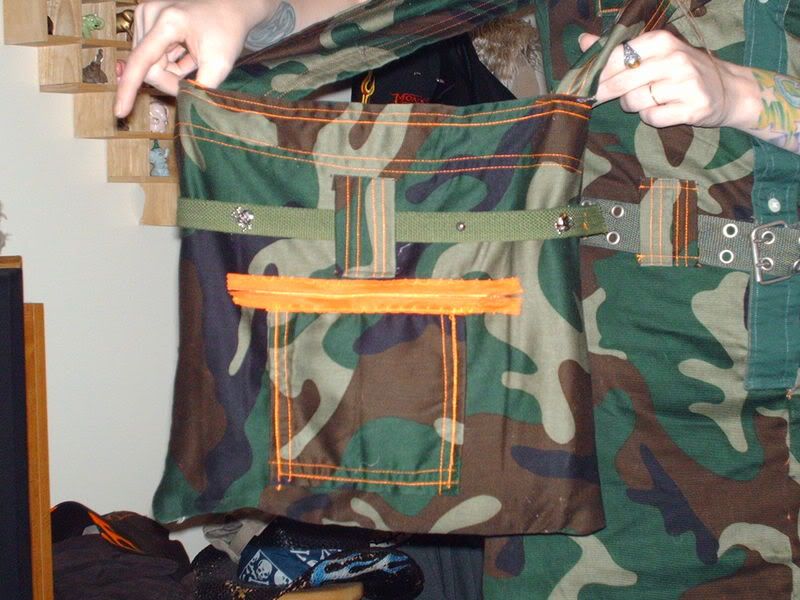 thanx for looking
Have a great day
Jayne
oh one more thing does any one think htta I should shorten the bag strap so it dosnt hang lower than the dress ? I wasnt really sure ... my bf says leave as is .. but Id like some more opinions.