So I had this gloss black wood grain frame, and I felt it looked a bit *bland*, so I thought I'd try painting it.
before
Stripes are fun <3
painted
And silly me, I forgot a basic rule of painting a wood surface... sand any gloss coat off first, and this is what happened.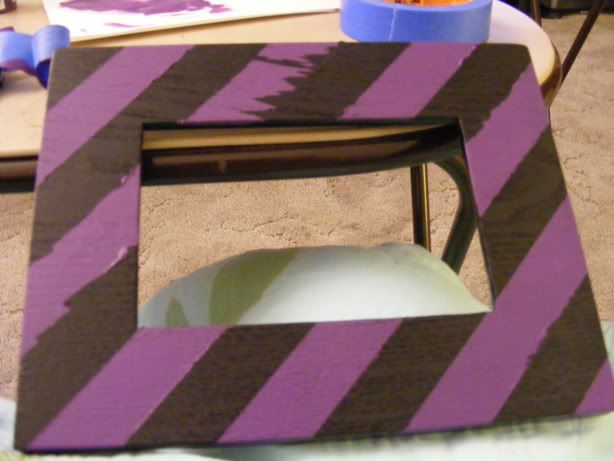 Reminded me of latex paint...
I decided to scrap it all off and go in a whole different direction.
Ribbon and paint maker! I did the heart on top since it holds a picture of my hubby and me <3