I've wanted a sewing machine for a while now, and my grandmother *refuses* to let me near hers because she is convinced I will break it (when I was a kid I broke many things... many many things.), so I decided I'd show her and I bought my own...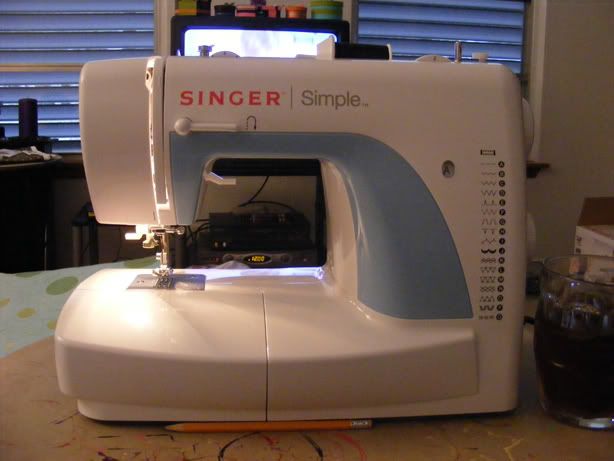 So I read the instructions; it came with a DVD but I didn't feel like going through the process of rewinding it when I didn't catch something. I thought I knew what they were explaining pretty well; but then it came to putting the bobbin in the shuttle.... yeah... it doesn't tell you there is a little hole under the tension spring(I don't think thats the right name for it, but thats what I called it and my father-in-law knew what i was saying(he sews for work)), and when I put it in before I did that this is what happened.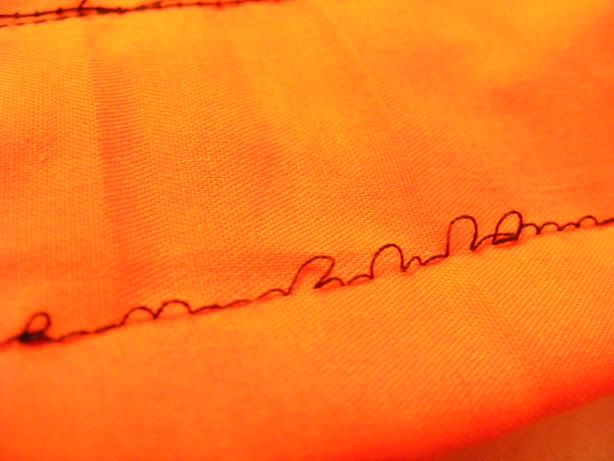 Oh the horror....!!!!
So after two days of swearing at it, crying because I felt like a failure, and even looking for the receipt to take it back, Hubby calls his dad and I talked to him and he told me to check the tension, after messed with it I discovered the hole and now it works fine!
First thing sewn (decently) on it, lol
I have plans to sew other things, but yeah... thought I'd share my random sewing machine journey with you.
PS -
Also, we got another purchase that day;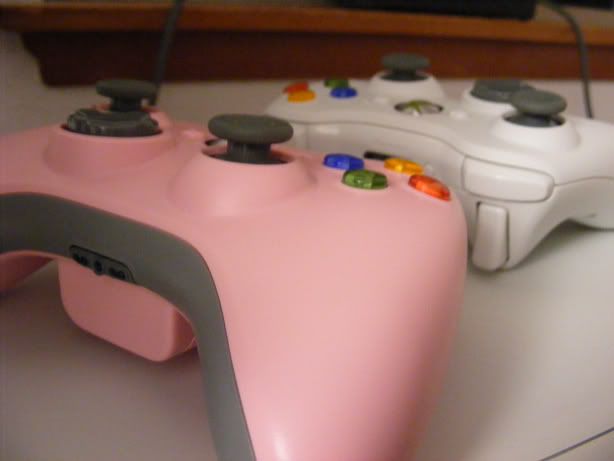 Yeah, I gave in and we got one... mainly because I saw the pink controller and had to have it, lol.