I was part of the World of Warcraft swap, and my partner got her things so I can now post them safely lol!
This is a bag I embroidered, took me about 10 hours spread out over 2 days lol I'm slow, I know.
It says 'Quests are just things NPC's are too lazy to do themselves' lol Memo to self, no more cursive embroidery!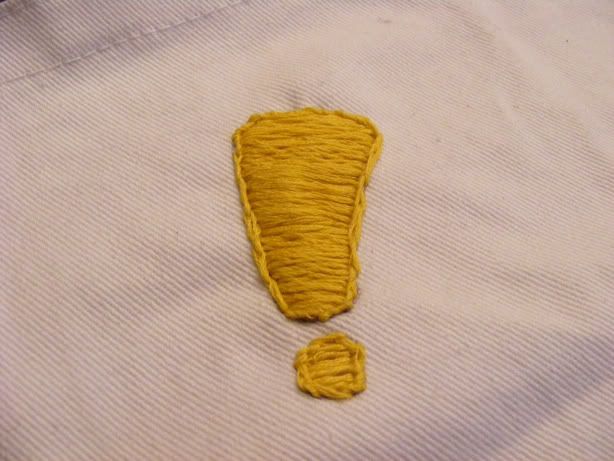 The Quest Exclamation mark.
Since my partner like to crochet I added this on the back; Azeroth is the world in WoW.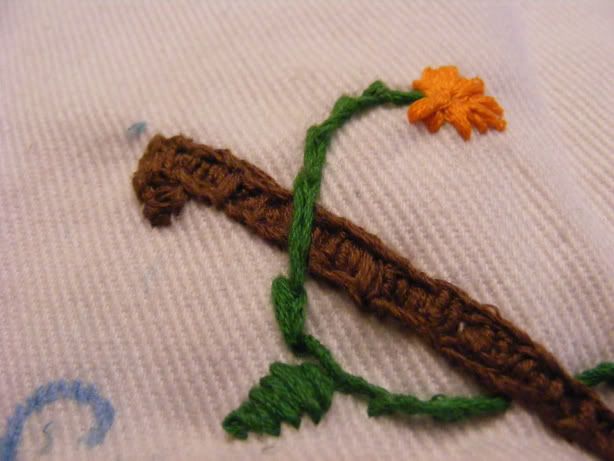 Detail shots.
I didn't get a large shot of the bag, lol oops!
What do you think?