Normally I am a digital graphics type person, but all my inspiration for that has dried up
But working at a craft store helps give me ideas for more hands on things. So today my hubby and I went up there (mainly so I can bug my coworkers haha) and I got some cardboard boxes shaped like hearts and stars; paint; ribbon; and little gems and decided I was going to decorate some boxes!
I live at my grandmothers house, so my hubby and I can't really decorate as we want... bummer.
Before: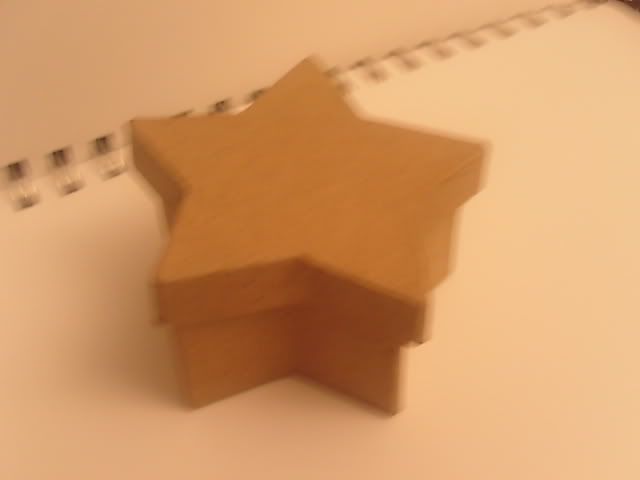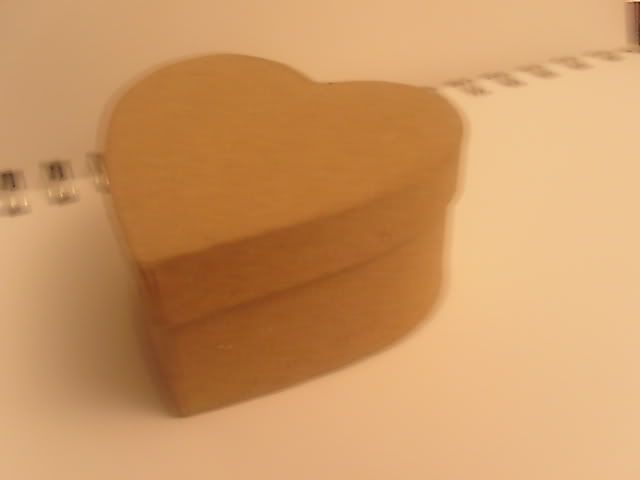 After: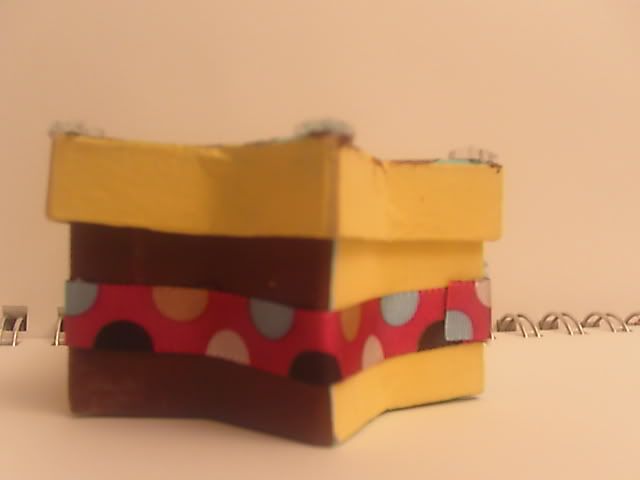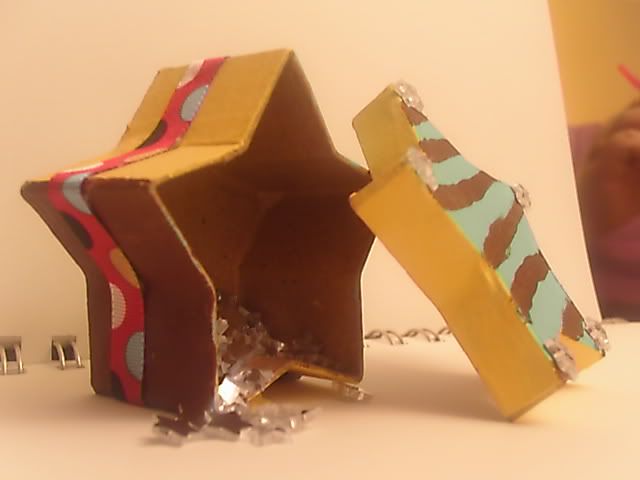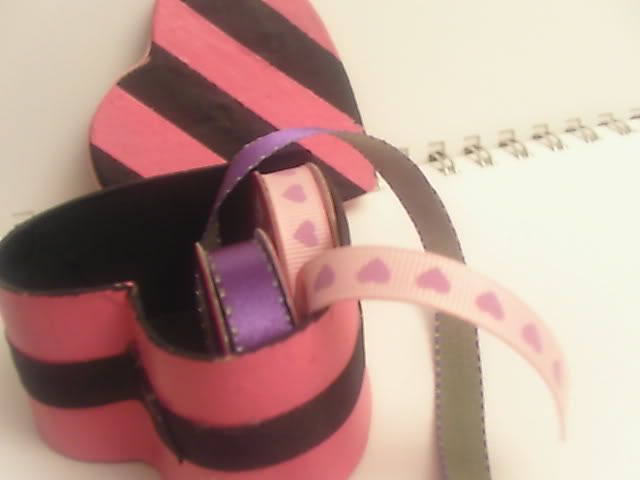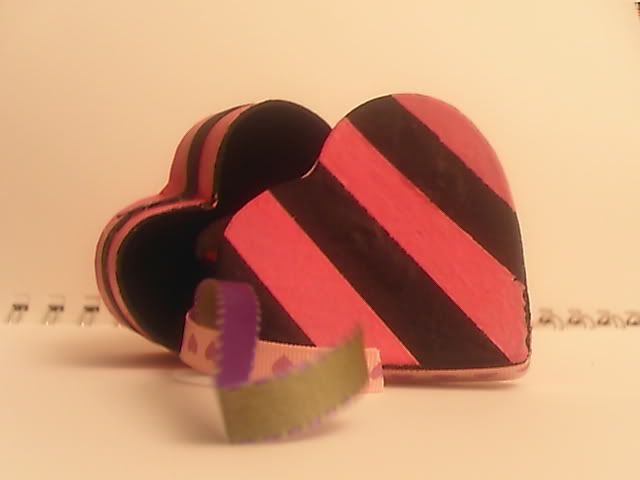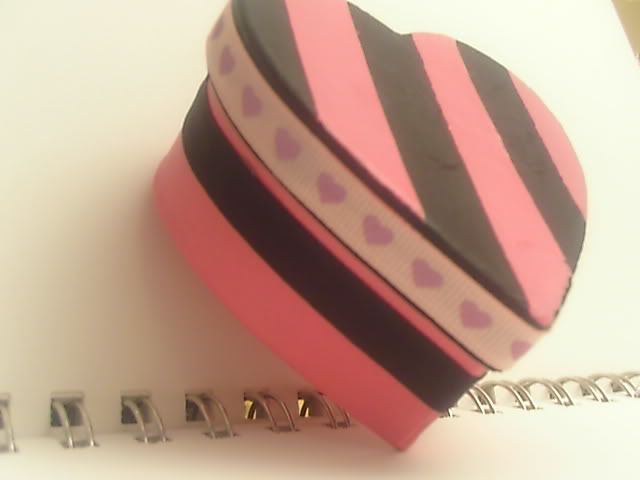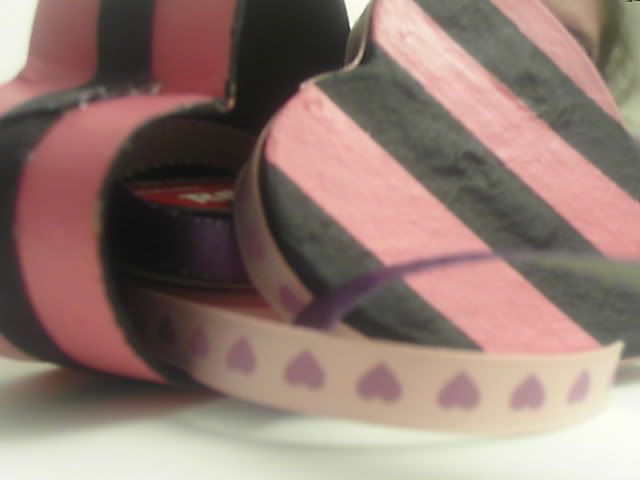 The star was my first one... I was kind of just doing whatever came to my mind... the stripes on the top were so freehand and resemble more zebra than straightness. The heart I used painters tape and tried to get them on there straight. I could've used a t-square for this, but I didn't want to wait till tomorrow.
I hot glued ribbon around the body of the star and heart, then around the edge of the lid of the heart... *note: hot glue is hot... owie.*
Used folk art paint, I like it. If you want to know the colors, lemme know and I shall gladly tell you.