And now, I'm finally getting around to posting pictures of what I received!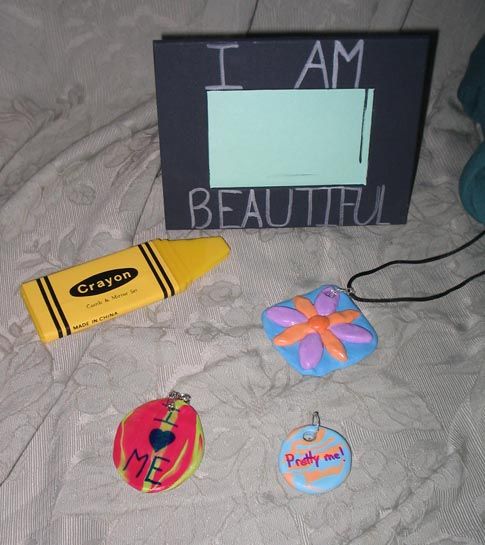 "I Am Beautiful" picture frame, yellow crayon-shaped comb and mirror set, pendant, "I [heart] ME" and "Pretty me" keychains/pendants.
Awesome purple sparkly travel-size hairbrush not pictured, since it went pretty much directly into my travel bag. I loooove it, though!
My new favorite T-shirt! "SMALL BUT FIESTY". It's perfect. Thank you KraftyKT!
And a couple of pictures of what I sent to KraftyKT: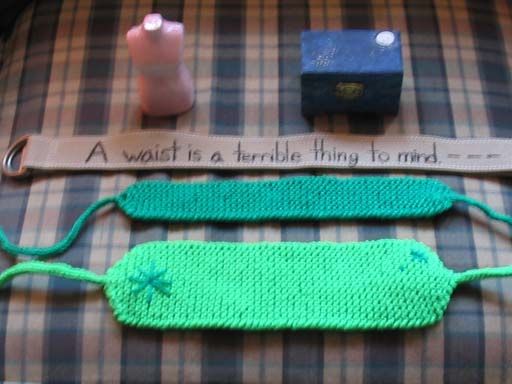 Most of what I sent: A torso-shaped bath fizz that I bought, a hand-painted trinket box, a belt ("A waist is a terrible thing to mind"), and two knitted headbands.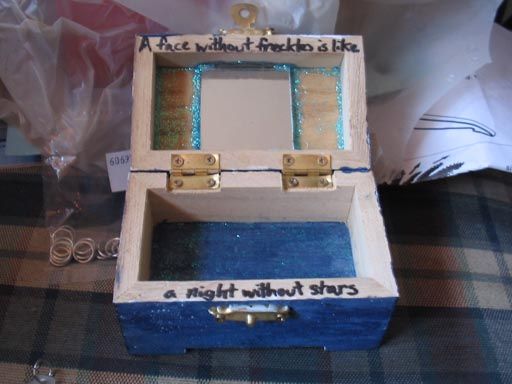 The inside of the box: "A face without freckles is like / a night without stars."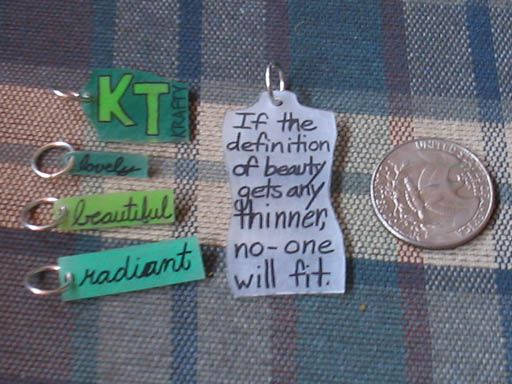 A few Shrinky-Dink charms I made, "KT Krafty" "lovely" "beautiful" "radiant" and "If the definition of beauty gets any thniner, no one will fit." (Quarter for size comparison.)