I received my package from EdelC last Tuesday I believe, and now that I'm home I can finally take pictures!
Here's everything together: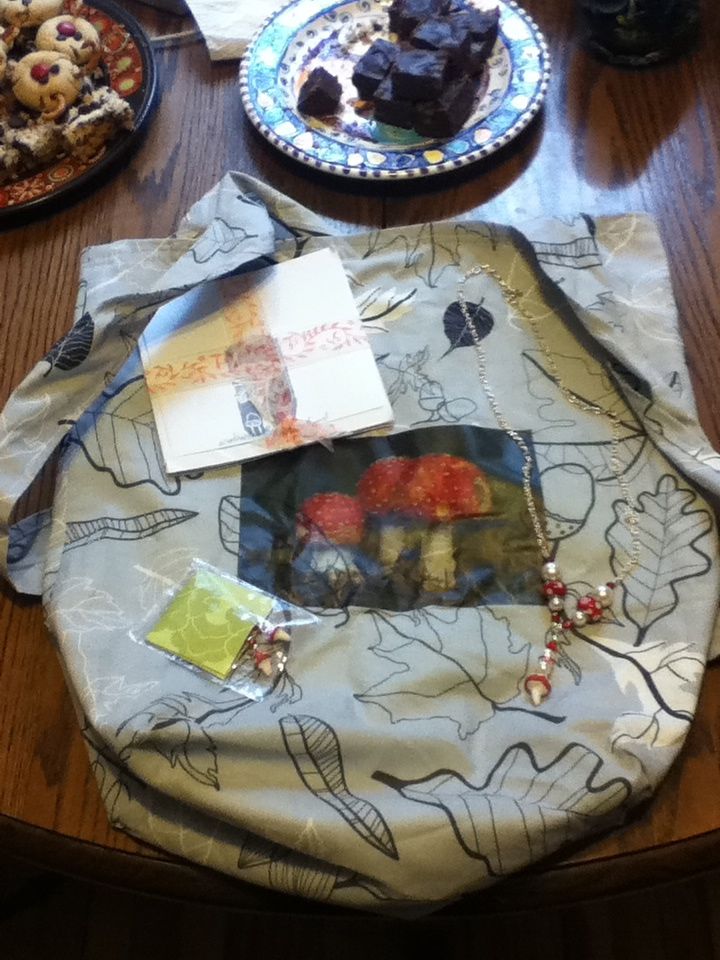 And now a more detailed view:
This is the outside of the tote. Really nice picture
The inside is equally as awesome:
I also received these cute earrings made with polymer clay
And the matching necklace! (Which is unwrapped because I've worn it)
Last but not least was the little extra gift, these hand-stamped cards: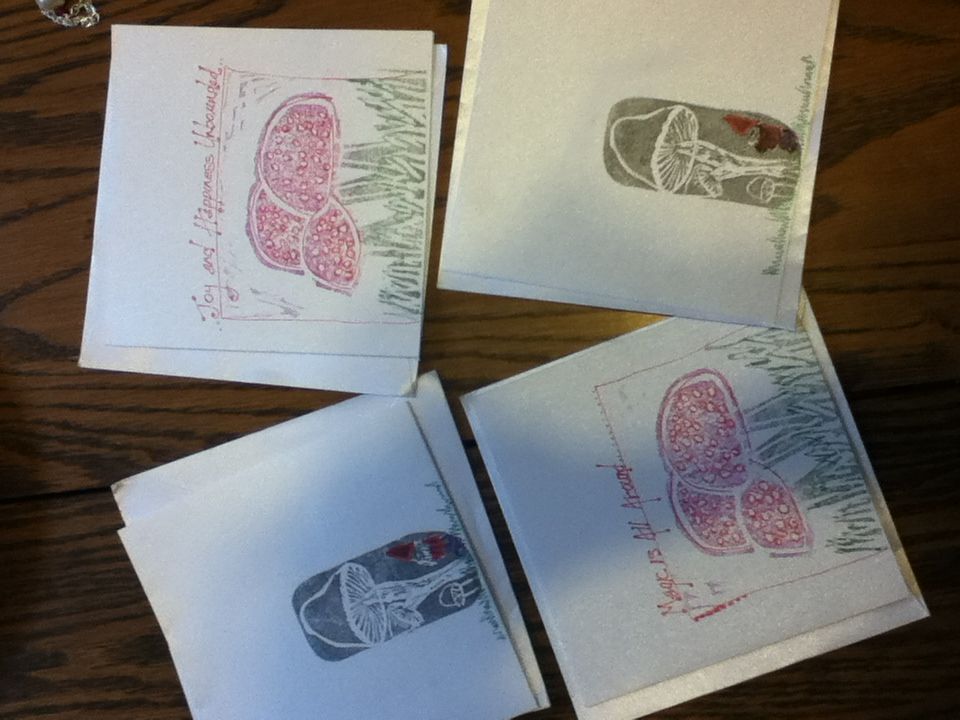 Thank you so much for all this great stuff!
Hopefully you get your package from me soon