I ADORE MY PARTNER!!!!
Got my second package today & its awesome. I felt like it was already my birthday!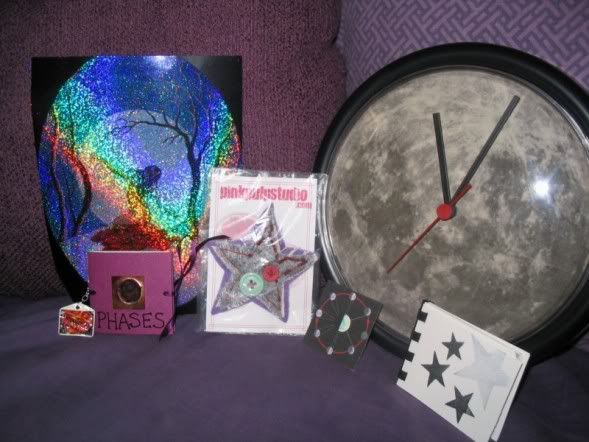 They went with my moon theme. I got a great clock, altered book that I am obsessed with looking at, sticker of the moon phases, a beautiful sticker that is mesmerizing with a lady in front of a big bright beautful moon. Also I received some starry extras (see stars go with moons, just try to look up at the moon with out seeing a couple of stars too!). I got an amazing star pin that is felted with buttons & in PURPLE & SILVER!!! Also got a wonderful perfect sized lil star journal.

THANK YOU THANK YOU THANK YOU