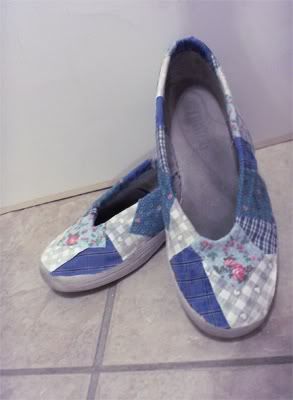 I made these adorable pastel patched flats out of these gross, ugly old uniform shoes from grade six. I've been wearing them for cleaning and yardwork for the past six years, so they were pretty beat up-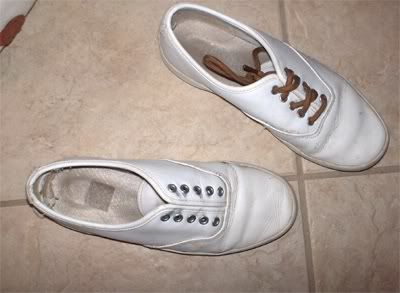 I put them through the washer first. Then I cut off the top parts with the laces and tongues and went to town with scrap fabric.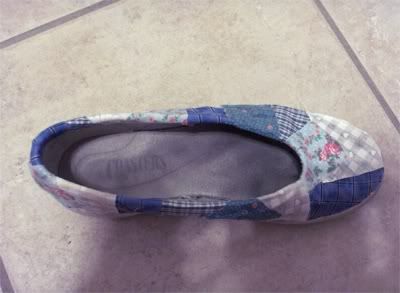 I love how spring-ish they are. They're comfy too, and look great with jeans. Plus, I have a shirt that I made out of that same blue material, and I'm working on a sundress with the green.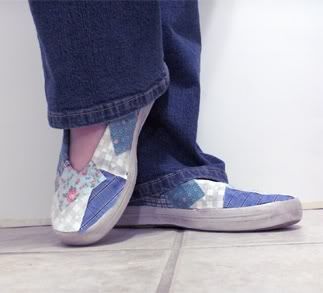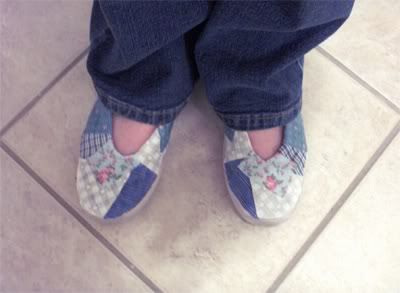 This is my first time entering a craftster challenge, and it was really fun. Thanks for looking!