Haha, I leave for college tomorrow morning, and I haven't quite finished packing yet, but since I'm not taking my sewing machine to school (for now at least), I had to make these babies last minute. They're surprisingly comfy, considering how tight they are. I made them out of stretch corduroys from old navy. The buttons are mismatched because I just used those cheap ones you get in a tube of 30 or so for $1.50. Anyway, here are the pictures--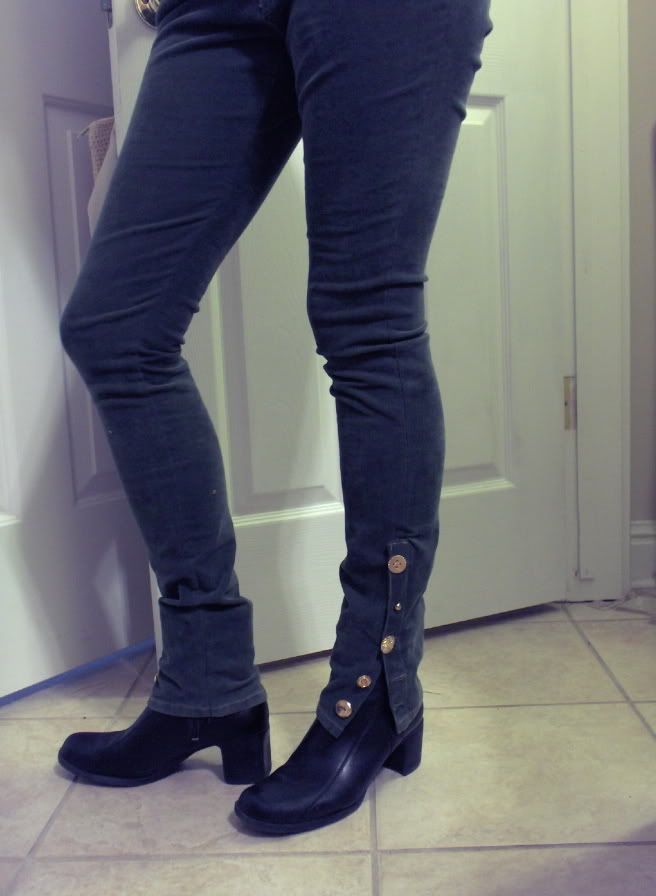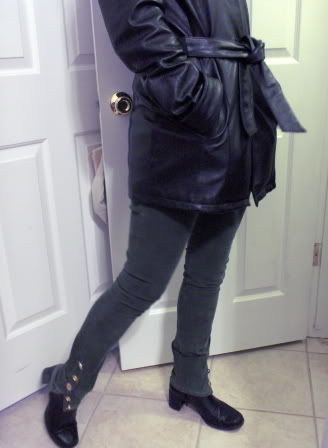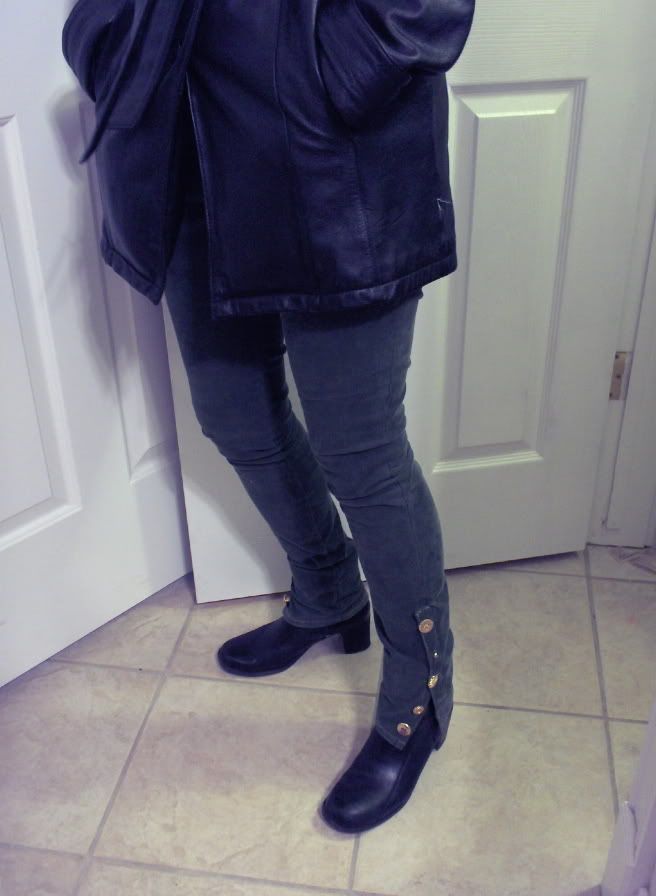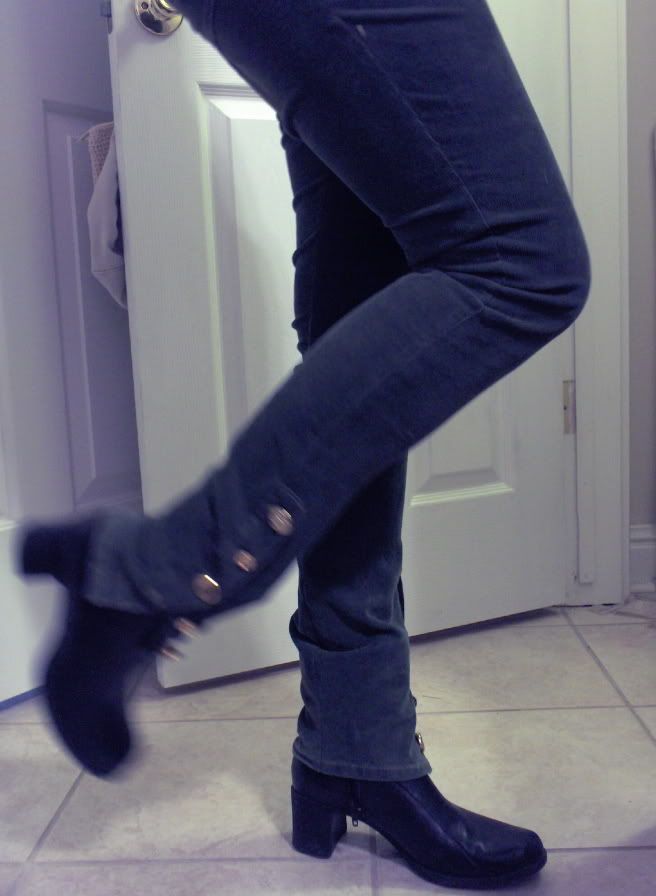 I don't really think these are the right kind of pants for my butt, but I love how my legs look in them. Maybe I could wear a short black dress or a tunic with them to hide the posterior.
I have some great black square-toe flats with gold buckles, which would look great with them, and some pumps too, but all my fall clothes and good shoes are packed already, so I just modeled them with winter boots and a coat, haha. Well, time to pack these up with the rest of my stuff.
Thanks for looking. As always, questions and comments welcome.