I made this shirt for a patriotic picnic today. I made it out of two old t-shirts I never wear.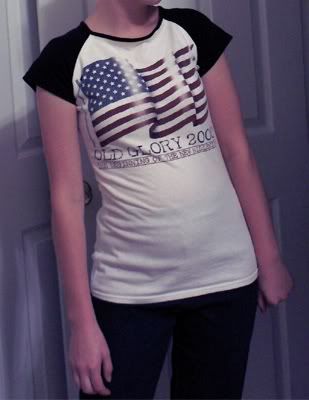 It was really easy, and it only took an hour or so to make since I used the shirts' original hems.
Questions and comments welcome, of course! Thanks for looking!