For my Women's Studies class I had to make a "realistic modern day barbie doll" so i made Saint Mary's College Barbie (Saint Mary's is the school I go to). She comes with smc hoodie, emx sweatpants, ugg boots, pearl earrings, and a notre dame hat (to hide her dirty hair). I also drew dark circles under her eyes because she stays up late studying...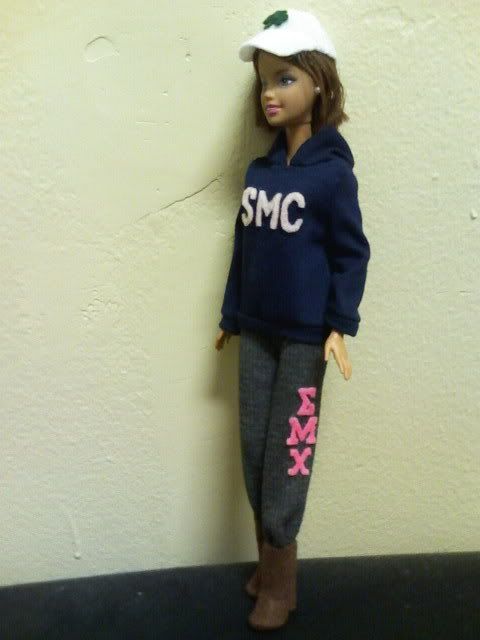 We read an essay about how barbie is a bad role model for little girls because she has an unrealistic body/face/hair etc. and she is always dressed in tight, revealing clothes, teaching girls that being thin and desirable is more important than anything else. So i guess the message i'm trying to send with my project is that educating the mind is more important than looking pretty all the time, baggy comfy clothes can be really cute, and excessive sexuality is really impractical in most situations. plus i kind of wanted to poke fun at the fact that almost everyone at my school dresses exactly like this...
here is a close up of the tiny ugg boots I made out of felt-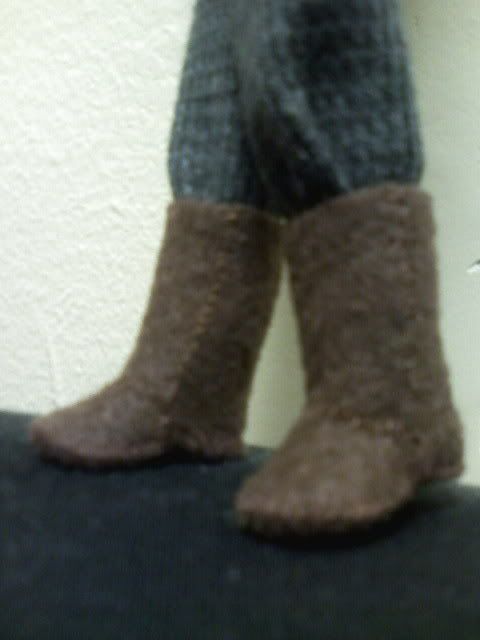 thanks for looking!