Not sure what to call this, but I made it out of an old t-shirt with a huge superman S graphic and a basketball team graphic. It was hard to work around the images, but eventually i ended up with this--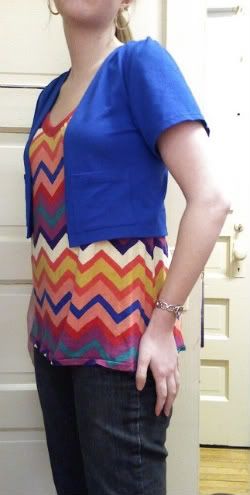 It doesn't match with much since it's such a bright royal blue. I was thinking about maybe dying it navy so it would match more of my clothes? any thoughts?
also, any idea what to call it? it's not quite a shrug, not quite a shirt, not quite a jacket...