I needed a dress for a fancy dinner last weekend, but I didn't want to buy any new fabric. So I whipped up this classy little frock in two days out of some plain white cotton and some black satin. I didn't have enough white fabric to line it though, so I had to cut up an old white dress shirt (good thing I kept that around!).
little heart buttons!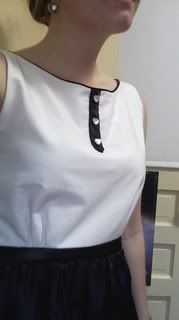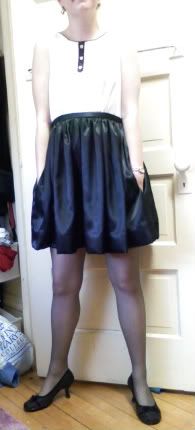 sorry about the bright pictures. cell phone. blah. My friends took some pictures at the actual dinner so maybe I'll post some of those when they get around to uploading them...