This is my first time sewing a real purse so I'm pretty psyched!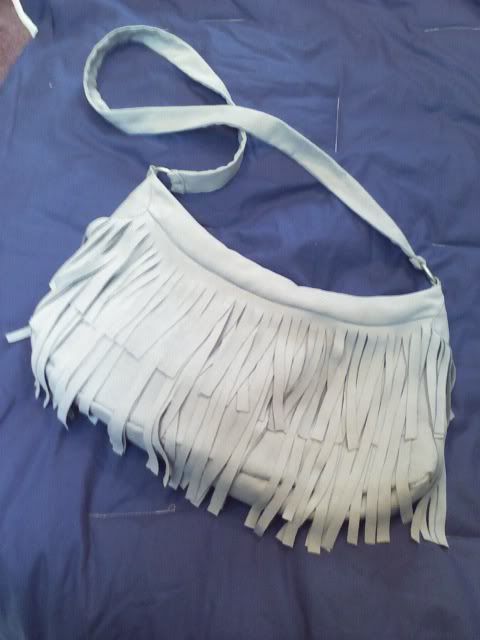 It looks like real suede but it's fake (and oh so soft!). I just cut the fringe parts on the bias to prevent fraying.
I made a lot of mistakes-- skipping the interfacing and using a magnet snap instead of a zipper. It's not perfect, but I'm still proud of it, and it still looks hot...