I got a pair of navy blue men's dress pants at goodwill for $1.50. This is what I turned them into...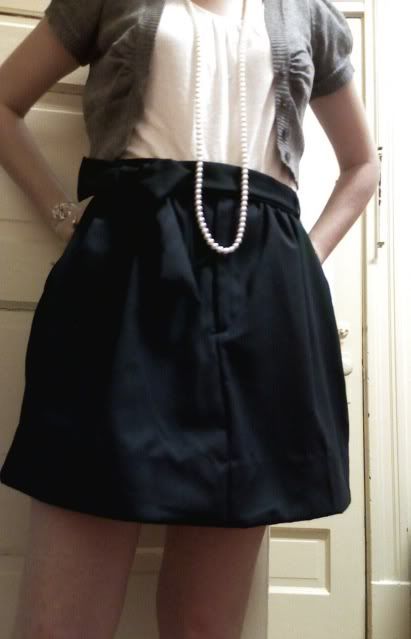 I made the bow/sash/belt thing removable, so I can wear it with other belts if I want. I kept the original waistband (just made it smaller) and the same zipper, side pockets, belt loops, etc.
I'll get around to ironing it eventually...