I'm Closed!
Allergy Info: Smoke and pet free home, please message me if you'd like further info on any item
Safety Cone guardians, crocheted, 1.5" tall 0.25 points each
Crochted and stiffened Snowflate. A tad under 6"x6" 1 point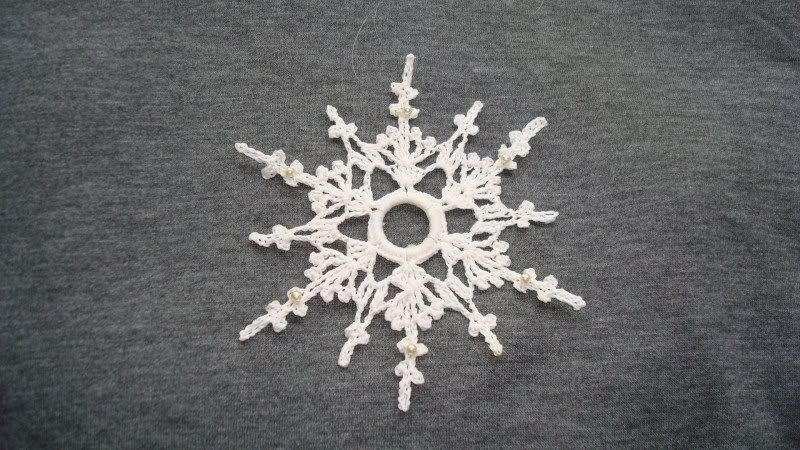 Hand made wooden butons, Woods: Mahogany, oak, box, pine and i think the pale round ones are yew :-)
Please claim by stating row number and then the the button's position (from left to right)
To give you an idea of size the button in the top left corner measures 1.5 x 1.5 inches. 0.5 point each
Smaller hand made wooden buttons, to give you an idea of size the button in the top left corner measures 0.75 x 0.75 inches. Three for a point.
Felted coin purse. Zip closure. Back is plain purple. 4.5"x3.5" made by another crafter. 1 point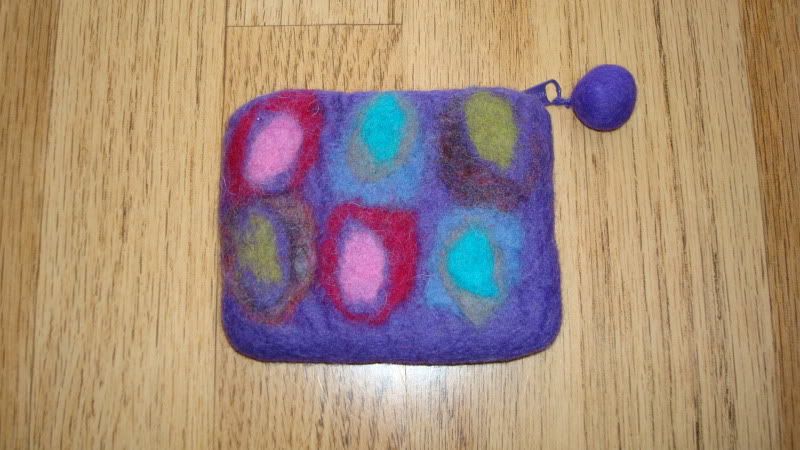 Hand knitted Topsy-Turvy doll. 8" tall. 2 points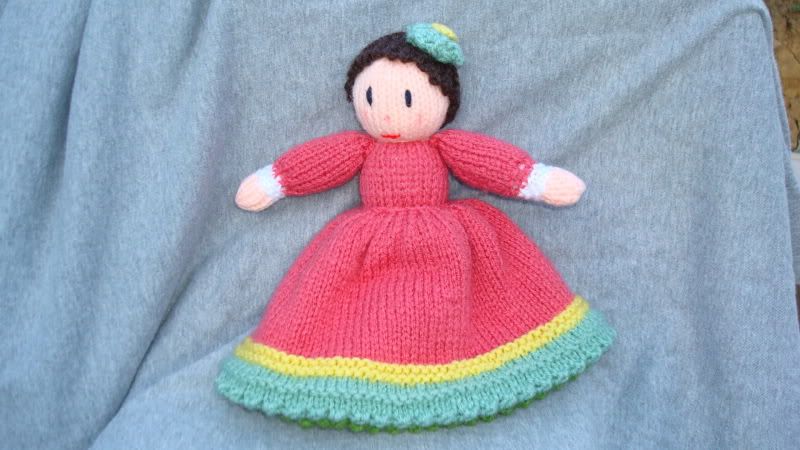 Miss Polly hand knitted doll. 11" tall. 2 points
Cotton eco market bags. All made in the same cotton to the same pattern despite differences in shape in photos! Handles measure 22" unstretched, Circ at top 29" Length - unstretched 17"
2 points
1 point each choose from: Ecru,
Ecru and Blue
or Ecru and pink.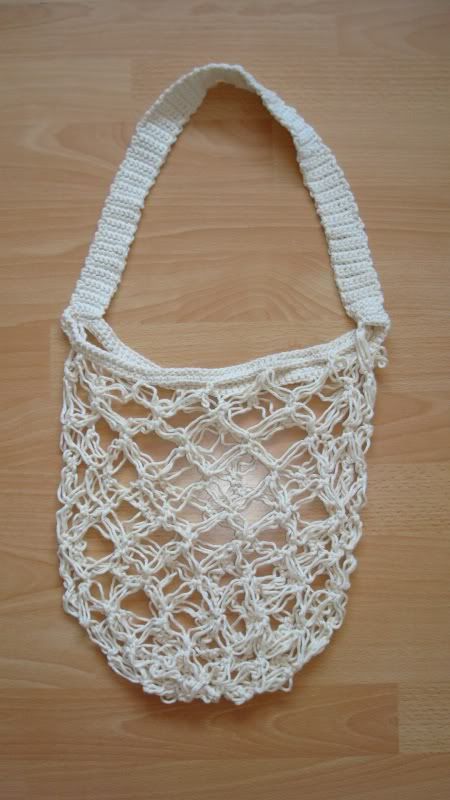 Little wooden bird brooch, Approx. 2"x1.25"
3
2 available. 1 point each
SALE
Fries and alphabet cookies earrings both pairs for
(0.5)
0.25 points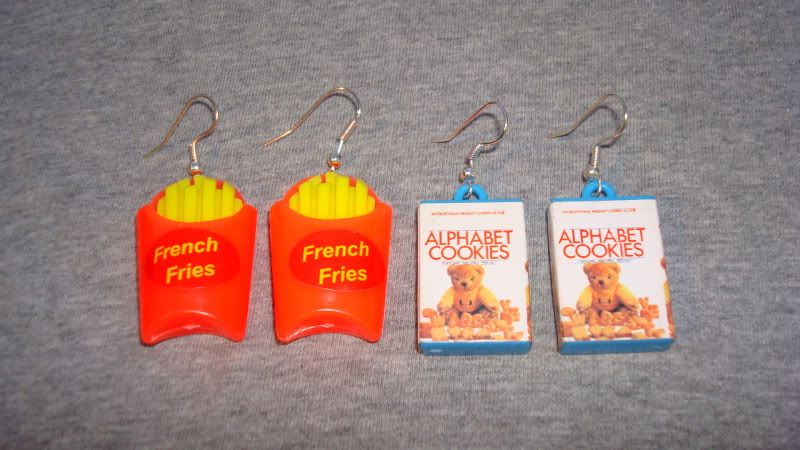 Bracelet, made with pretty peacock coloured seed beads. Measures just under 7.5" when fastened. 2 points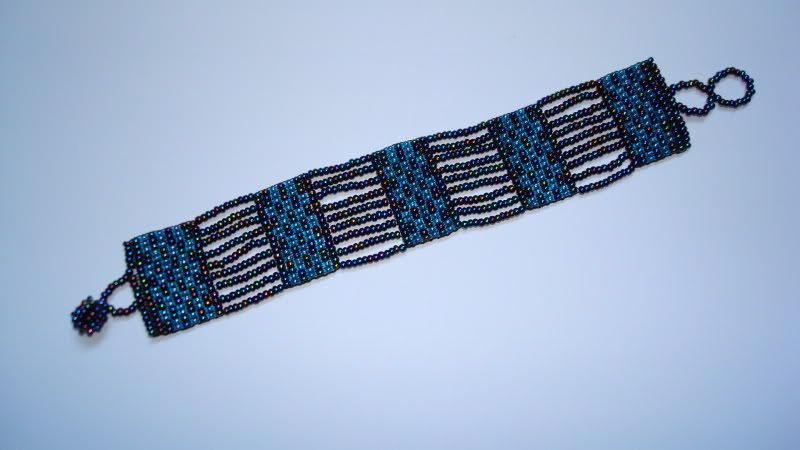 SALE
Flower skinny summer scarf! Crocheted with mulberry coloured satiny ribbon yarn. 0.5 points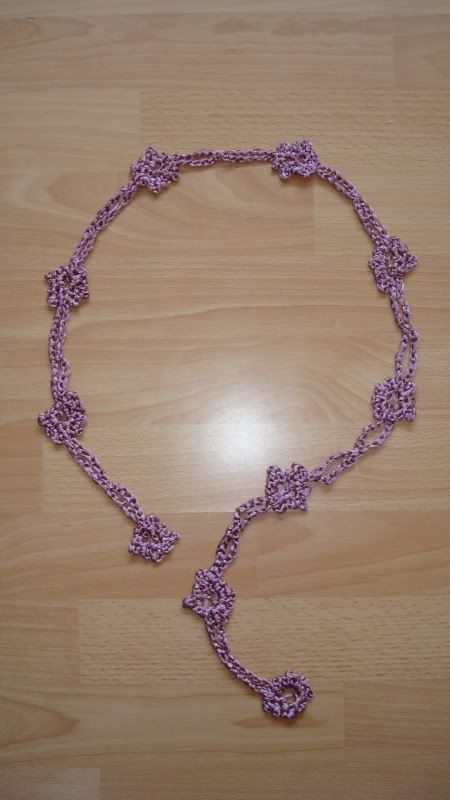 SALE
Adult size scrunchies. All four for
1 point
0.5 points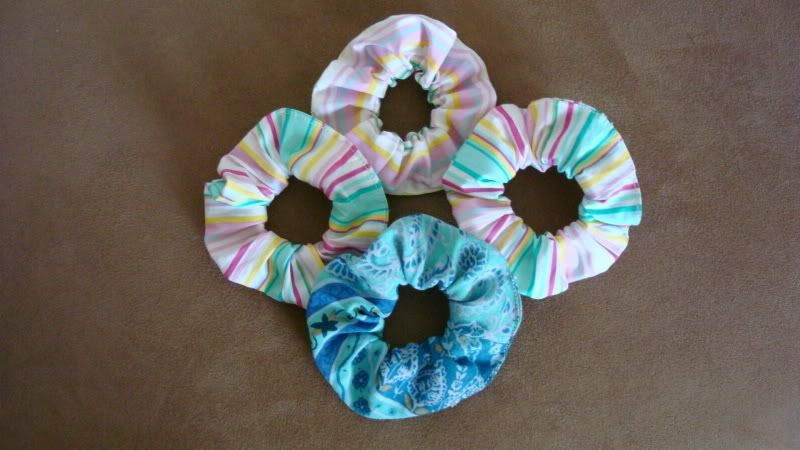 Night garden bracelet with faux amber crescent charm and pewter rose with black stone centre. 1 point
SALE
Earrings. Amethyst colour glass chips, Green glass beads, Topaz colour glass chips. all three pairs for
1 point
0.5 points
SALE
Pretty choker and matching memory bracelet.
1 point the set.
0.5 points the set
SALE
Long green necklace. All glass. 48 inches in length -Looks great worn as a necklace or a bracelet
1 point
0.5 points
SALE
Beaded Gecko measures 3.5" long - not including keyring, made by another crafter
0.5 points
0.25 points
Supplies:
Rowan knitting booklet. From kids to teens. (Ages 1-Adult with a range of approx 5 sizes per pattern) Jumpers, hoodys, cardigans and a hat! 11 patterns in total (1)
Fabric (cotton) for making a bag which opens up to reveal pockets for each letter of the alphabet, and a soft toy to make for every letter/pocket. I think you'll need interfacing, fiberfil and a zip to make this and of course thread
(0.5)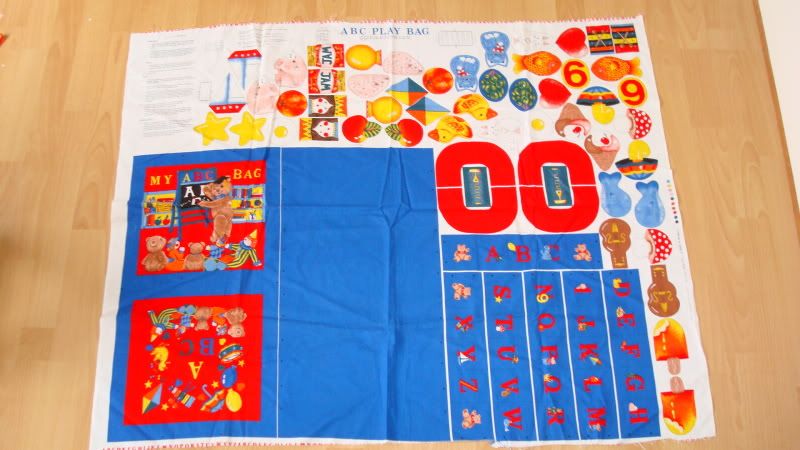 Harry Potter tapes, 5 tapes from a set of 6! I bought these because i thought they'd make lovely little coin purses.
http://www.superuse.org/story.php?title=Cassette-Wallet
but i don't think i'm going to get around to it
(1)
Beading kit. Contains everything needed to create 'foot jewellery' as in pic (0.5)
SALE
Ribbons of felt, a pile of felt that's been cut into strips mostly 16" long - about 90 of them, could be knotted together to knit or crochet with or incorperated into over textile craft
(0.5)
0.25
SALE
PLAID Decorator Blocks mini. New and unopened, choose from (left to right): 'Petite Flowers' - 7 block shapes. 'Leaves' - 5 block shapes. or 'Roses' -6 block shapes. Suggested for: Journals, bird boxes, plant pots etc or use with fabric paints for fabrics :-)
1
(0.5) each -or all 3 packs for
2 points
1 point
Front view:
Back view:
SALE
9 x PLAID Aida bookmarks with embroidered edging - top and bottom edge to be frayed, 5 white, 4 ecru. 9" x 1 7/8" Sold for stamping with above mini blocks but these would be ideal for cross stitching too :-)
1 point for all
(0.5)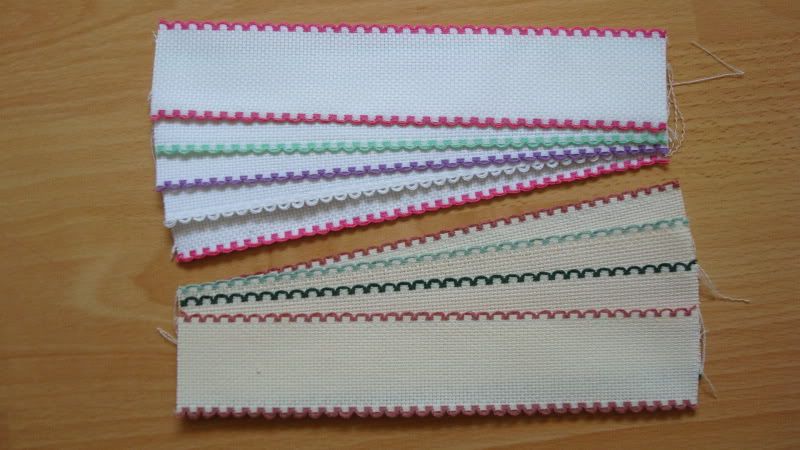 SALE
Delta Renaissance foil gold leafing system. Metalic foil for plaster, bisque, wood and all decorative items, approx. 715sq. inches.
1 point
0.25 points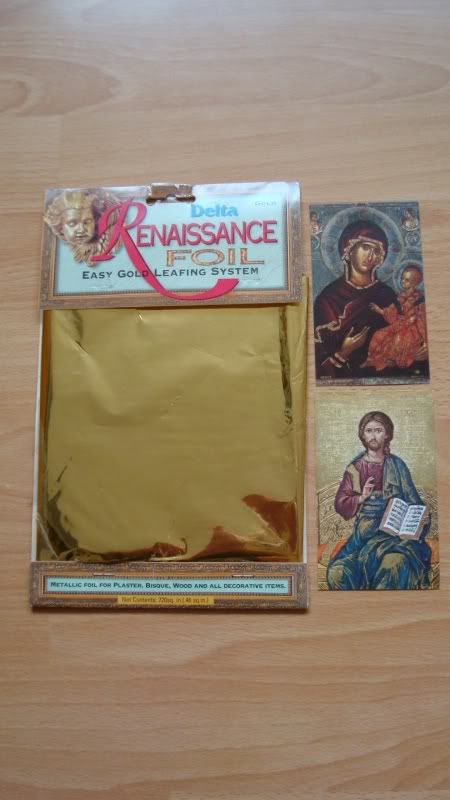 SALE
6 Sticker sheets. 4"x9" each, from left to right and then down: Bright pink butterflys, Gold hogram flowers, silver teddies, gold holgram dolphins, silver hologram stars x 2.
0.5 points
0.25 for all.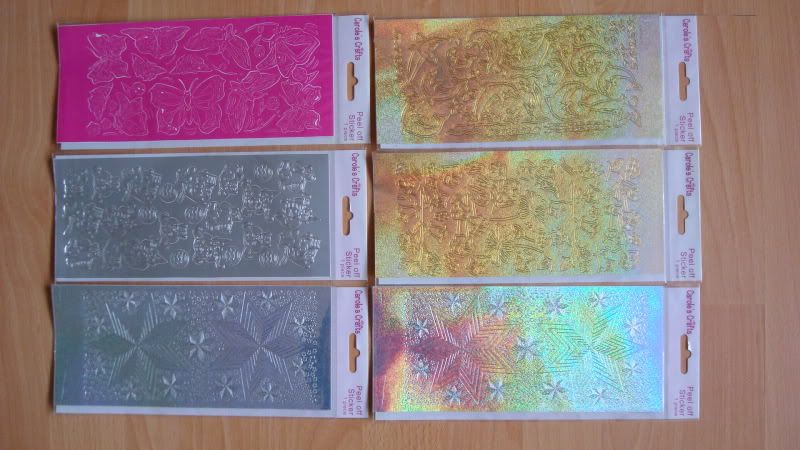 SALE
BrookeBond Tea Cards. 10 x British Butterlies 1963, 10 x Butterflies of the World 1974, & 2 tropical birds. Each card measures just under 1.5"x1.75"
1 point
0.5 points for all
0.25 points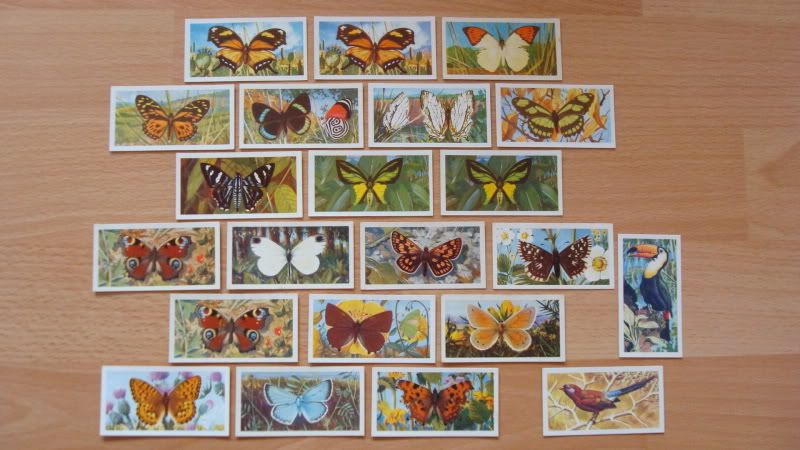 SALE
The finishing touch designer applique. Honey jar 2.75" x 3.25" New in bag
0.5 points
0.25 points
Bought
funthreads to RubyTuesday -2 Elf Ornaments - .5 point each (1) SB 28th Oct
ptarmic wumpus to RubyTuesday -H1 Test Socks black pale purple & bamboo blue stripes (1) SB 2nd Nov

Sold
RubyTuesday to sheepBlue: 2 bird buttons - Position 4/3 and 4/4 (1 pt) SB 9th Oct
RubyTuesday to funthreads: Cotton eco market bag - 1 point (Blue and white)
English Garden earrings - .5 & wooden button .5 point (row 3, #1 dark rectangle) (2)
RubyTuesday to LaughingLark-- 2 custom weaving shuttles (2 points) SB Oct 27


Starting points: 3
Available points: 6
Pending points: 0
Total points: 6