I was intrigued by this challenge because I was sure that anything that was made would look like it was made from a sheet...boy, have things changed!
I found a full set of jersey sheets at a discount store for $9.99. I barely used half of the top sheet to make a fun summer dress.
I used Simplicity 4577, but since it was a knit fabric, I left off the zipper and serged all of the edges--talk about a FAST and easy dress! No hand sewing at all!
I added decorative stitching on the piece that goes around under the bust just to disguise some extra pounds that I am trying hard to lose before summer!
Photo courtesy of my electronics challenged hubby...I have more photos but I am having computer issues...I wanted to be sure I posted before the deadline!
This was fun and I encourage everybody to join these challenges for some fun and to sew "outside the box"!
Thanks for looking!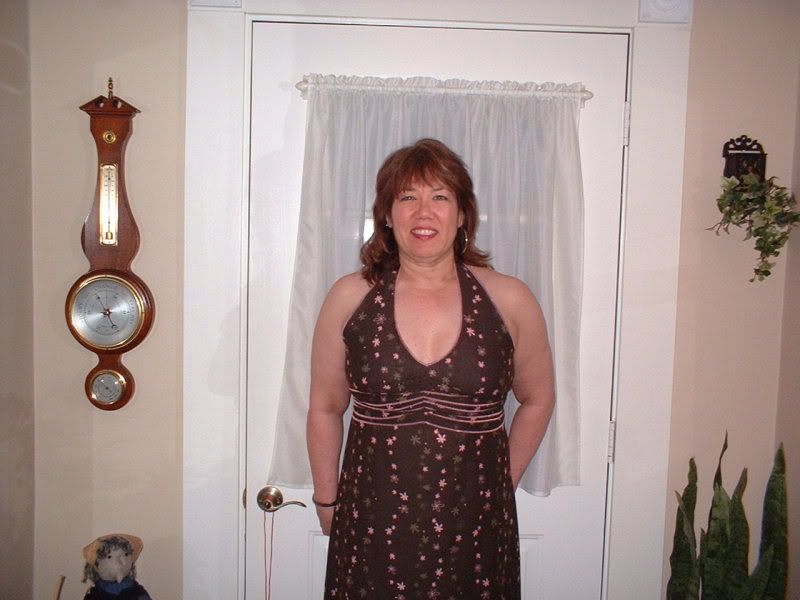 P.S. I have plenty of sheet left to make some PJ bottoms!