Hey there, this is a bag I made....it took 2 skeins of Red Heart, in black. (the pictures are light, because without the flash you can't see the bag at all!)
And here it is with some yarn in it (its my new knitting bag!)...it stands up in a pleasingly slouchy sort of way!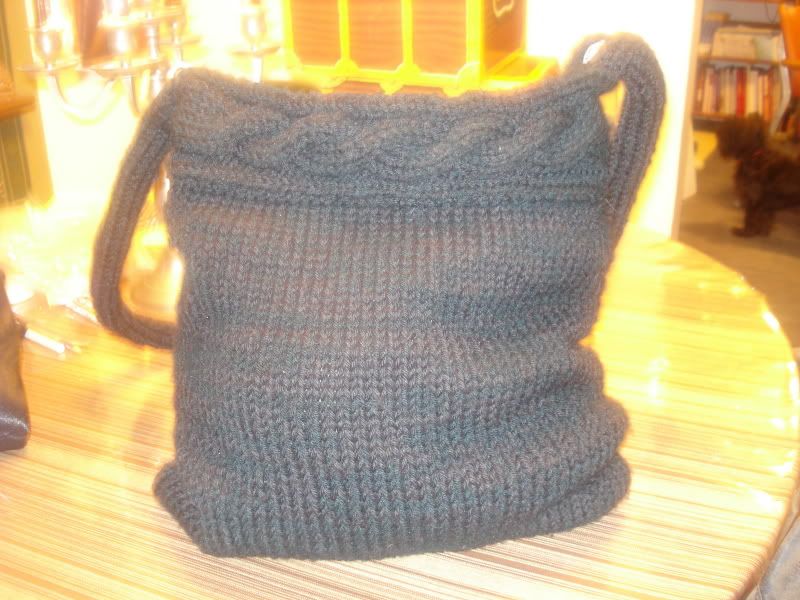 And here is a picture of the lining! It is silver corduroy with a black paisley pattern on it.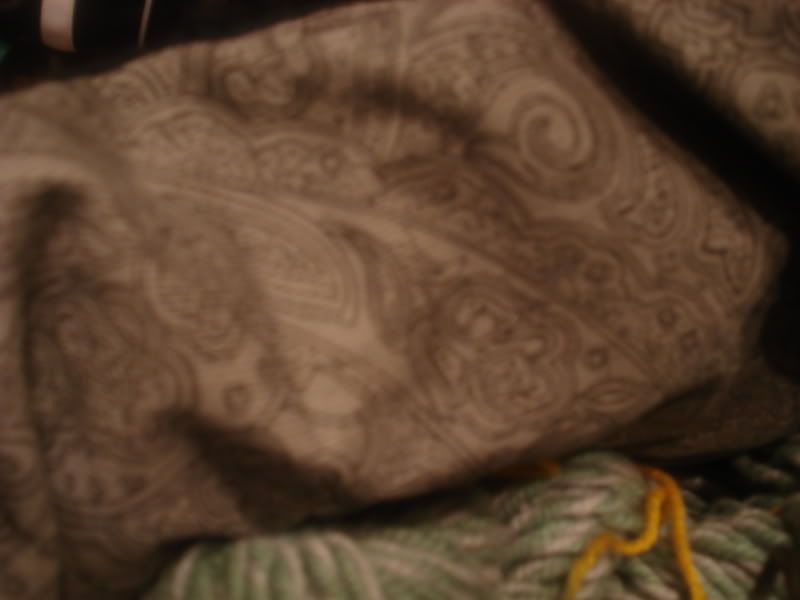 I got the red heart for $1.88 each, but I forgot to document it! I'll go by the Joann's online price of $3.49 each, so that is $7.00 for the yarn, and the fabric was $4.00 a yard, and I used 1/2 yard for the lining (there is also fabric sewn into the I-cord handle, so it won't stretch!)...so $9.00 total! Here is my reciept for the fabric: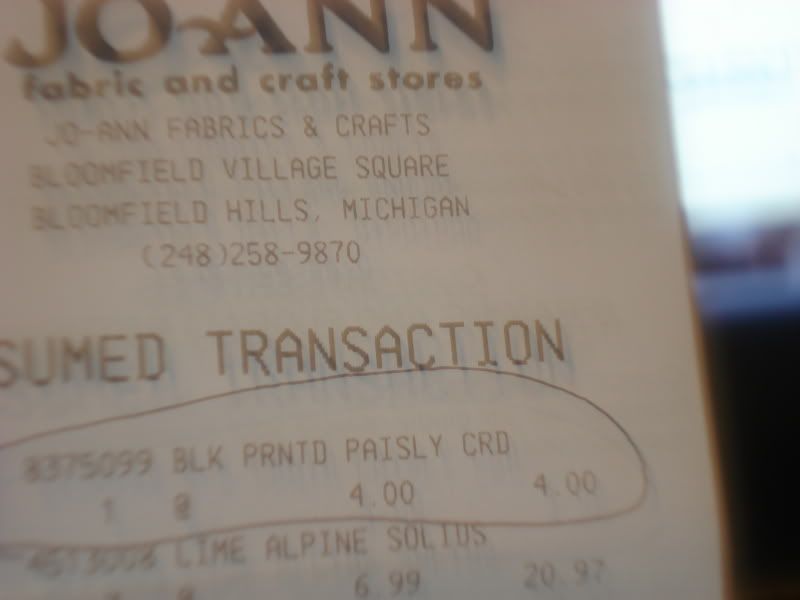 Cheap knitting bag=more money for yarn!!!