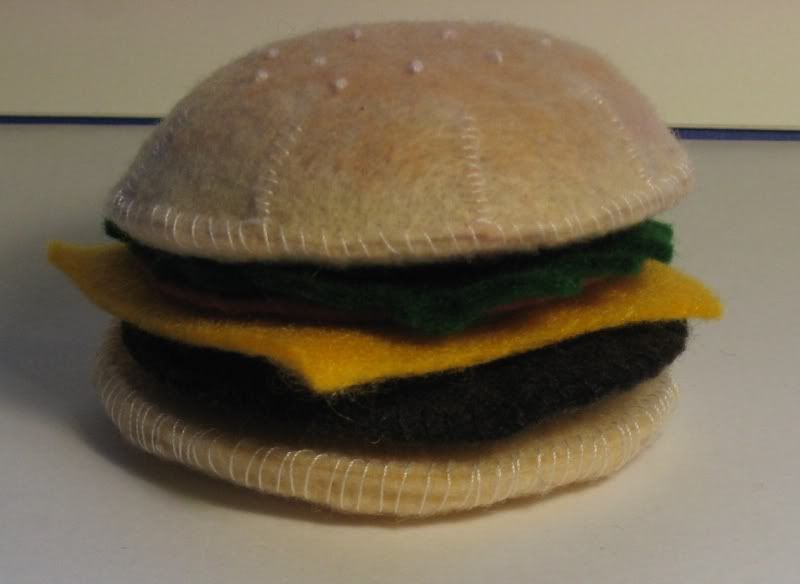 It's a felt burger.
BUT WAIT! It's also a pincushion!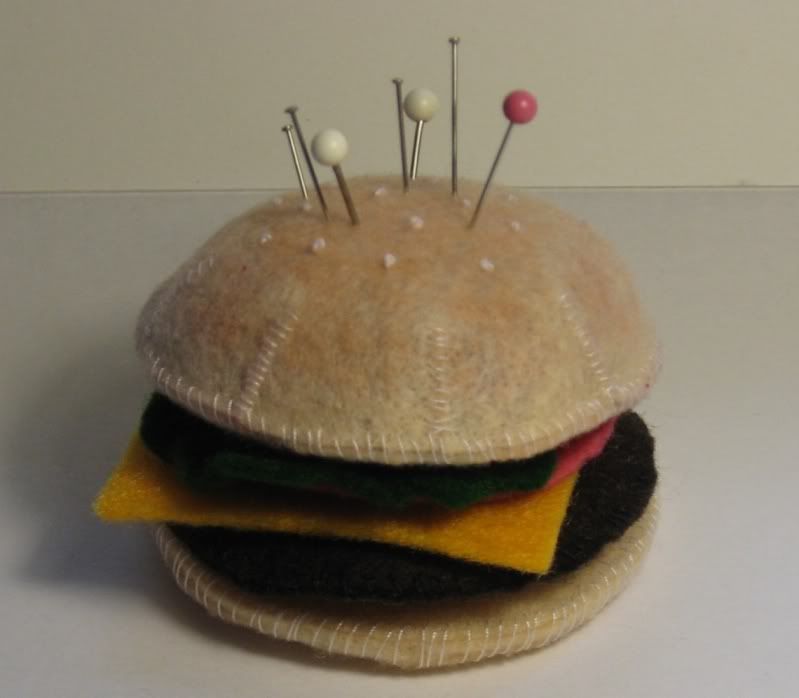 As if that weren't enough, it's
also
a needle book! Wow.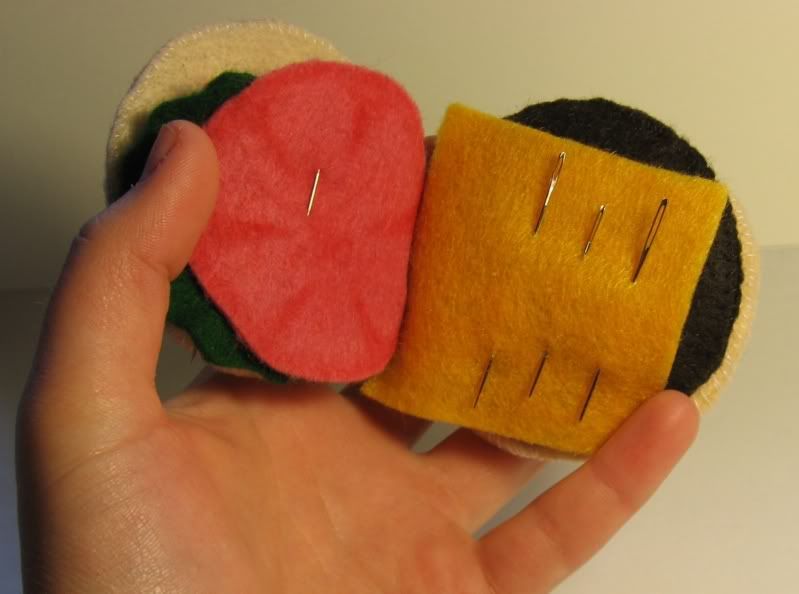 I really liked
this idea
for a pincushion/needle book combination, but I'm not really into hats so I decided to do a burger instead. (I'm actually not really into burgers either, being vegetarian, but when I tried to think of an object with a pincushion-like top and needle book-like interior layers, a cheeseburger came immediately to mind.)
My burger has lettuce, cheese, and a tomato slice. (And a hamburger patty, of course.) There's also a line of ketchup: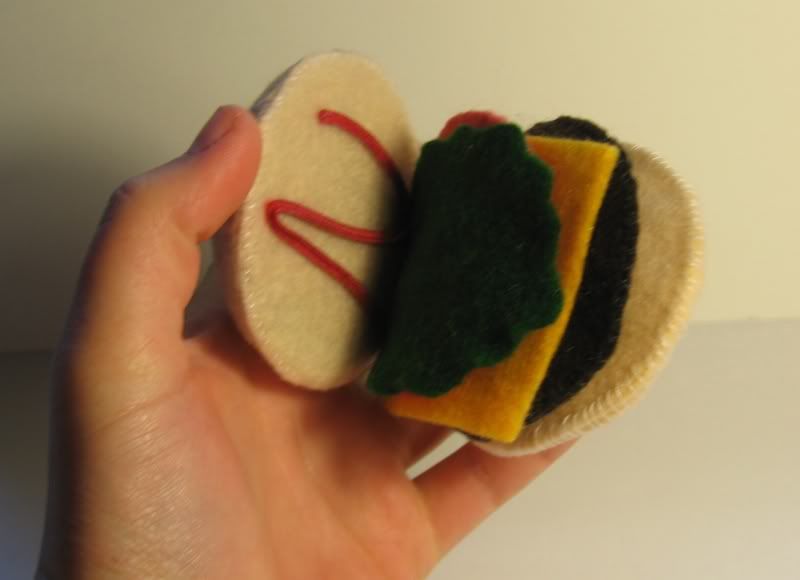 ...which doubles as a handy place to store things!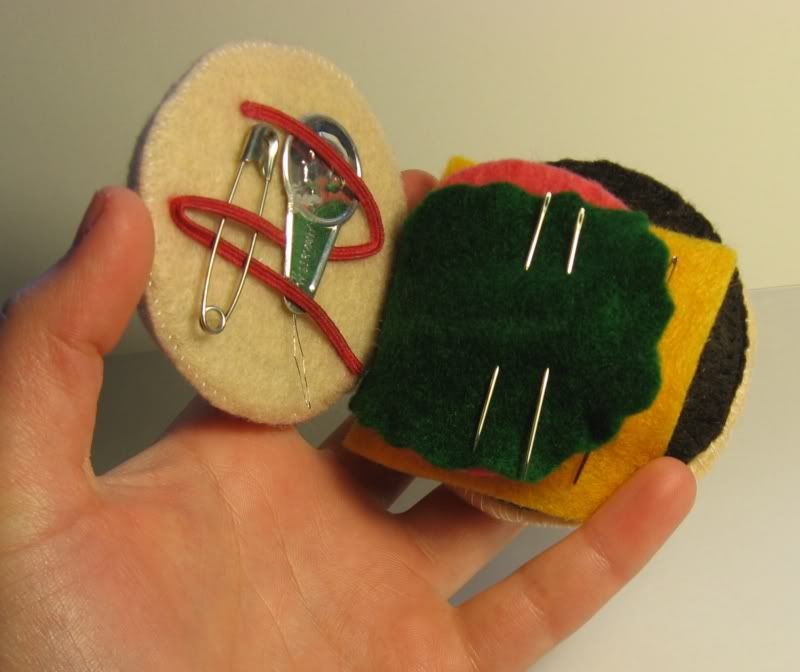 If I had an adorable pair of tiny scissors, I'd put them in there, but unfortunately I don't. I did try to put my smallest pair of scissors in my burger...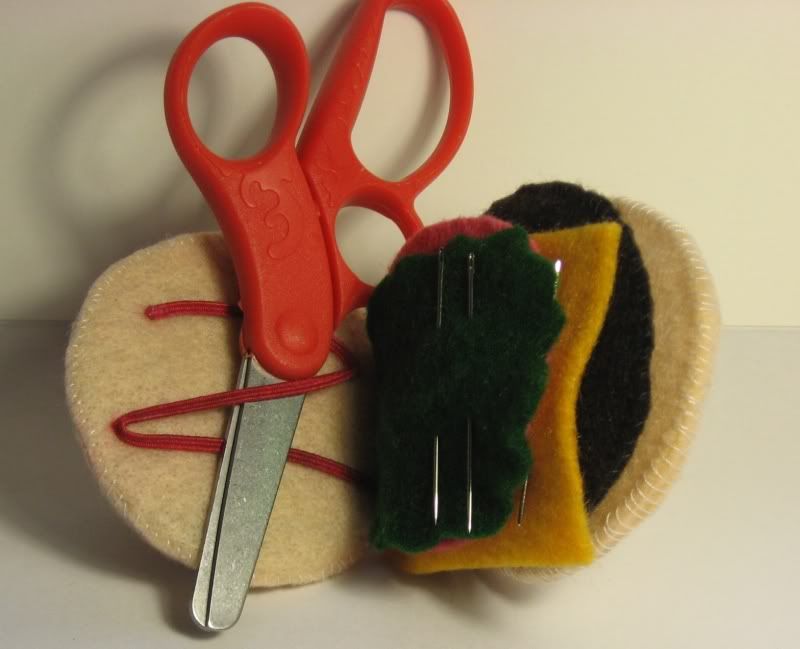 ...but it didn't really work out.
I'm usually not a fan of fake food (I much prefer real food), but this is useful so I think I'll keep it around.