My sweetie, (who managed to avoid the camera) , had most of a ren fair costume. We were going with friends, and I remembered a style of costume we had looked at buying for me so I tried to make it. Then my friend asked if I could make her one, then her hubby, and her little boy. All told for my first sewing project I overcommitted and made my sweetie pants, my full costume, E's full costume, J's full costume, R's pants, Pooka' barbarian costume, and IzaRaven a muslin shift that no one saw cause she hid out on momma's hip the whole time. All of that in less than 48 hours, with no machine sewing experience with a new machine and less than $75 worth of fabric. And I learned an important lesson in over committing as I was putting finishing touches on costumes right up until we changed in the parking lot at the fair.
Anyway I thought this belonged here because E is 5'11 and very curvy, I am 5'4 and round, J is 6' and a solid guy. My daughter on the other hand inherited my mother's slender gene.
My barbarian reveals her true colors!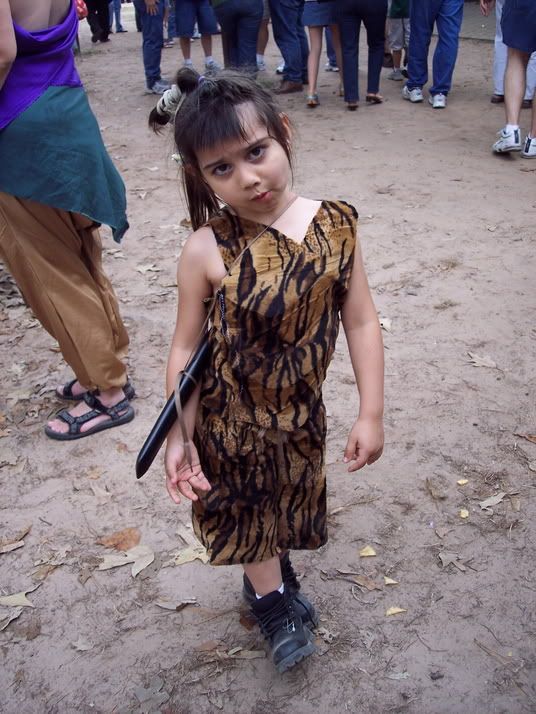 J's garb, he is a fairly big guy, but self conscious.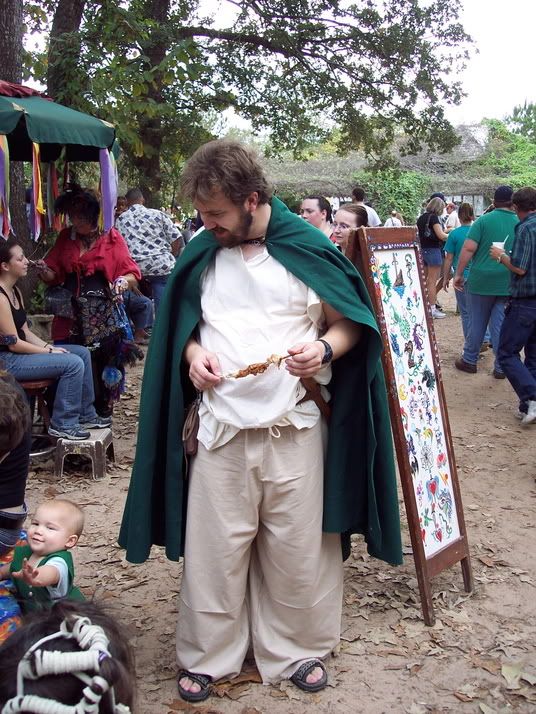 Two mom's show off their post babies figures with confidence. (I am the shorter one in blue)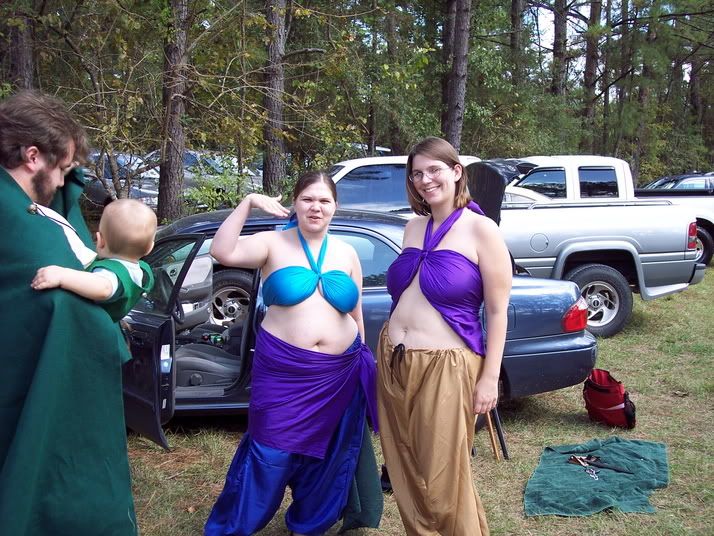 In motion, closer up. Me.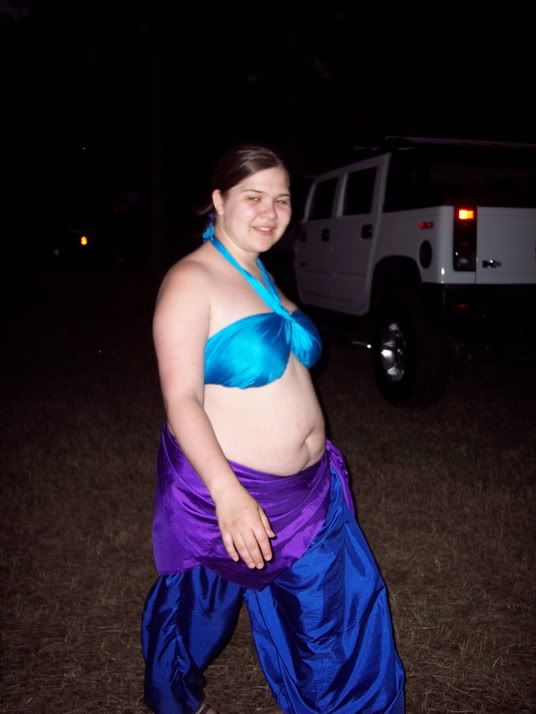 A princess rides in style, (or it is all about the accessories! I made her too!)