Sorry I took so long, it took a while for me to get my packages and then life sort of exploded...you know how it is...
Well, my secret craftster Frozenboogereatr sent me:
For my Medium package, two lovely crocheted scarves! I love crocheted things, especially since I can't let myself learn (tendonitis + repetitive-motion = baaaad situation). I love them both!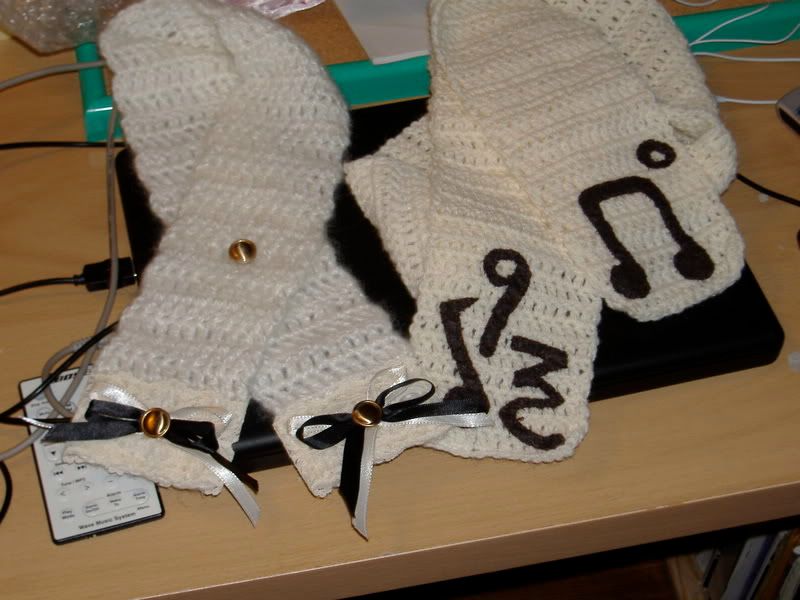 For my Large package, I got a "Kiss the Flutist" bag, three music buttons, and (not shown) one of those "Rock is Dead; Long Live Paper and Scissors" Craftster bumperstickers...wh
ich promptly went on my blue foot-locker-esque trunk.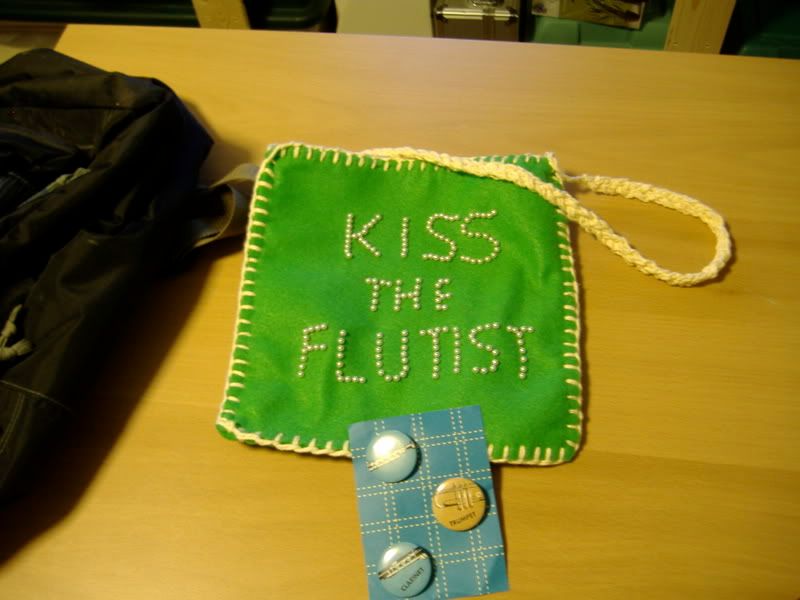 Thanks, Frozenboogereatr!