So I've been wanting to make a variation of this for a long time, and it worked out after some revisions. My first inspiration came from this:
http://www.craftster.org/forum/index.php?topic=85262.msg804150;topicseen
Yay!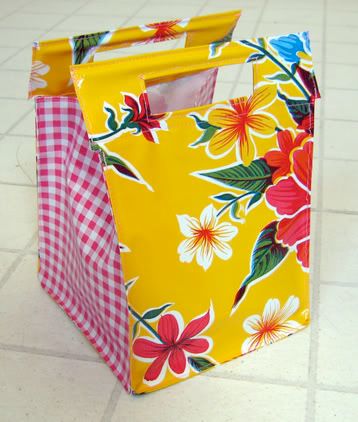 It's really wide on the bottom 'cause I wanted to fit a sandwich size plastic container flat so that nothing would leak. I've been dreaming of a lunch bag that would do this.
look all that it holds:
And my first cut away handle that I stiffened with chop sticks from our last take out meal (unused of course):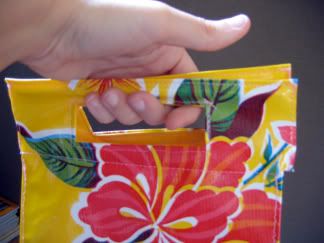 Now I can carry my lunch in style!