I made this house for
mandykaye
in the Make A Friend Swap.
It's not my usual craft, so I spent a ton of time on it, mostly trying to figure out if it would come out okay or not!
I purchased a paper mache house from Hobby Lobby and was concerned that it was too small, but it certainly wasn't.
The completed house: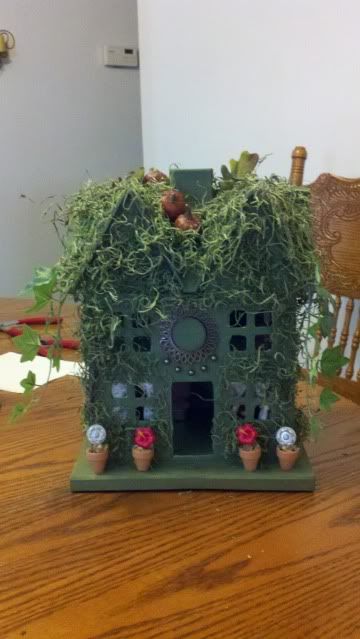 A birds eye view of the roof: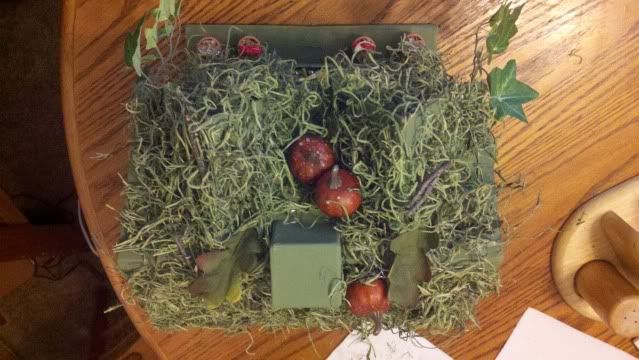 I wanted a second floor, but it had to be removeable. No, I wasn't quite ready to make a staircase, maybe next time. Hubby came up with this idea: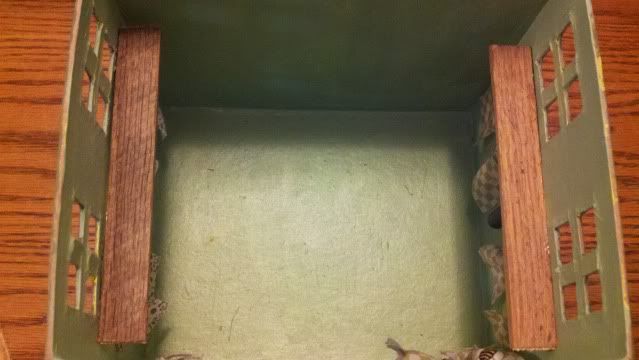 The second floor sits on the wood and removes easily.
The dining room: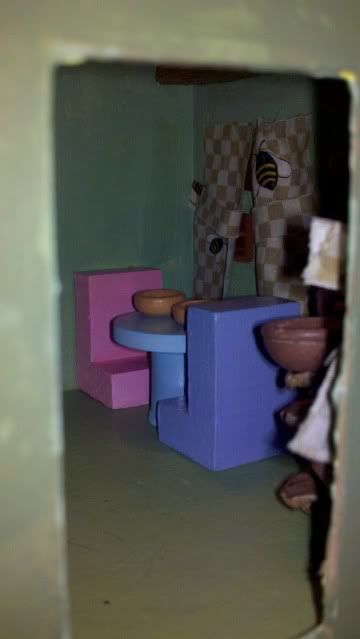 The living room: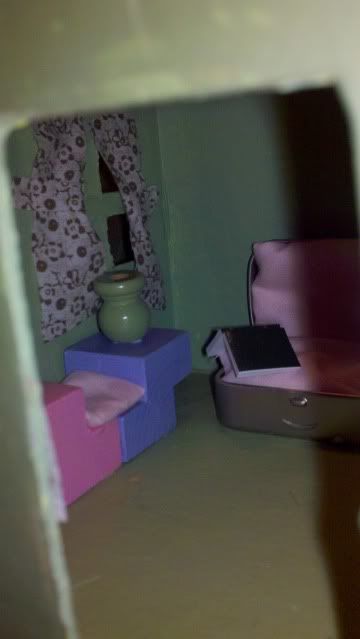 The second story bedroom. The second floor removes by way of grasping the bench and lifting gently.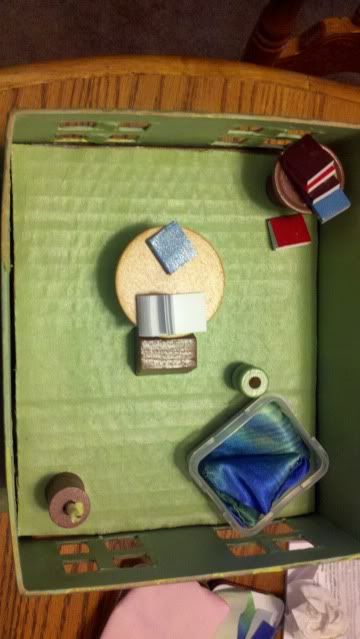 And just because I was so darned proud of myself for making these flowerpots...they are tiny clay pots with dried moss, chenille stems and buttons!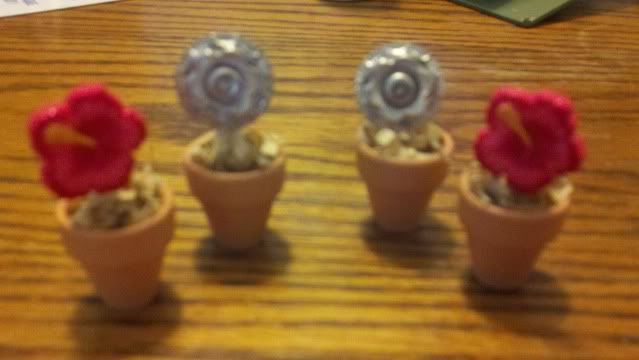 Thanks for looking!