I received a few days ago from TheSickRose! She felt bad that I was one of the few panta-less patrons of Craftster, so she made me a beautiful one! It's dark green, which I love! I can't wait for it to be cold enough to wear it. Here's a pic - I left most of ME out of it as I've had a rough time lately and look like it!LOL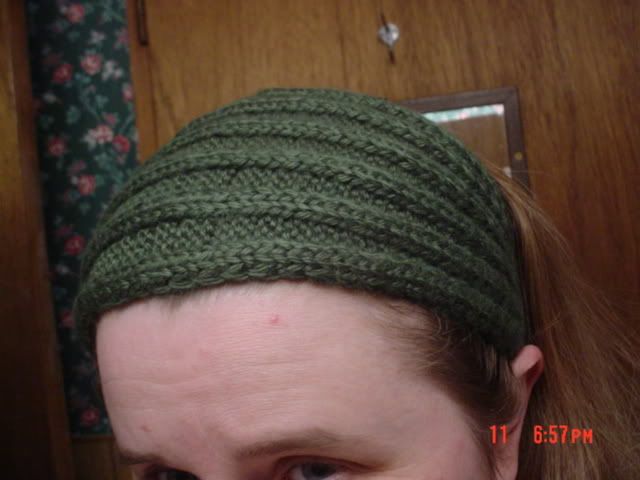 She also sent me a mixed CD and I love it. It's all I've been listening to. Here's the playlist:
Blind Melon - Galaxie
Feist - Inside & Out
Dandy Warhols - Bohemian Like You
Heatmiser - Not Half Right
Imogen Heap - The Moment I Said It
Gnarls Barkley - Crazy
Presidents of the USA - Peaches
Jeff Buckley - Hallelujah
Screaming Trees - Nearly Lost You
Dispatch - The General
David User - Black BlackHeart
Dresden Dolls - Coin-Operated Boy
Clash - Deny
Eels - Trouble with Dreams (my new favorite!!)
Harvey Danger - Flagpole Sitta
Heatmiser - Get Lucky
Soft Cell - Tainted Love
Shakira - No
Butthole Surfers - Pepper
Absolutely awesome Kim!! Thank you so much! I'll be getting with you on more music soon.
Dawn