Okay, it's like my FOC'cer is better informed than my family and friends!LOL For my surprise I got a beautifully made skirt in a wonderful pattern. Here's a close up of the pattern: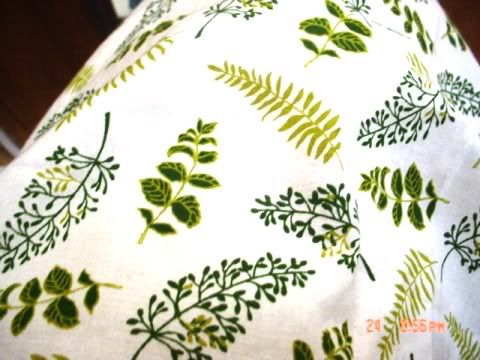 And, *takes deep breath* here's my in my skirt: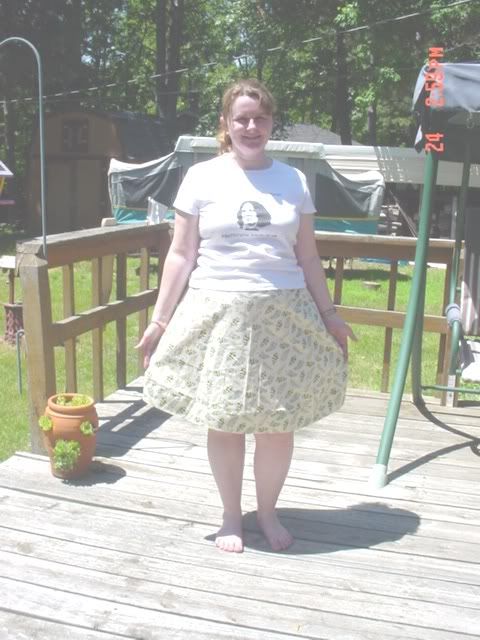 My daughter took the picture and I asked her why she made me look short and fat and she said (are you ready?), "Mom, you look how you always do."
Ask a stupid question.....
Anyhow, I love my skirt! FOC'cer, you wanted to know about the fit? I do have to take it in a bit, but that won't be hard. It hits just below my knees, so it's perfect for work. Thank you so much!!!
What do I know about my FOC? She has a sister that's 6' tall.