I received the most amazing swap journal from onthinice yesterday!
It's beautiful and perfect for me. Karen PM'd and asked if I had a particular theme I was looking for and I told her to make whatever she wanted. She took the time to post-stalk me and figure out what I'd like and here's what I got:
The letter explained that the journal is made of Welsh Green Dragon hide embossed with the Slytherin house crest.LOL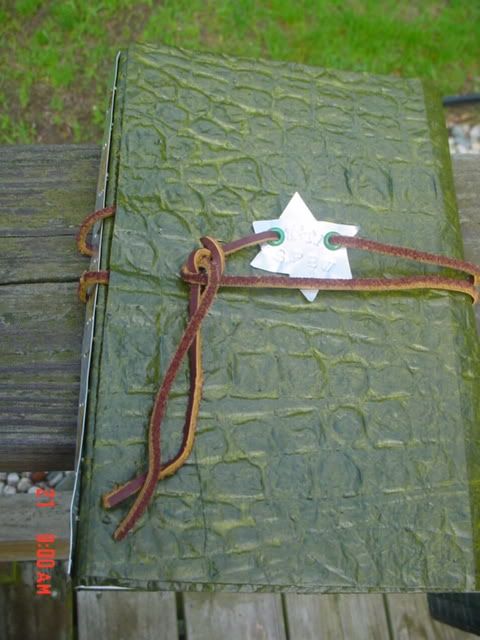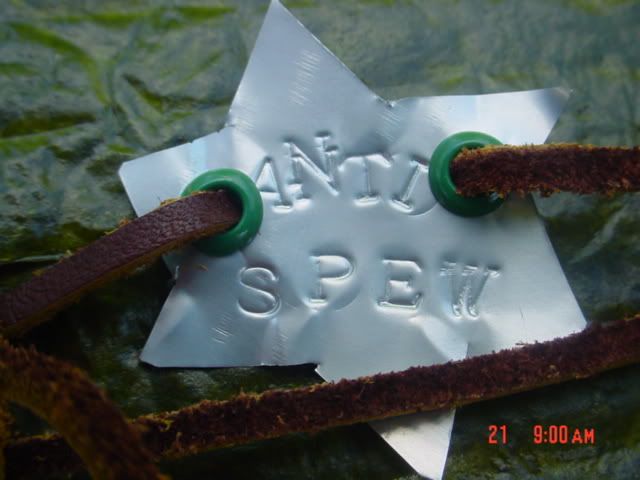 The front of the journal - the little tin start says "Anti Spew" and it closes with rawhide lacing.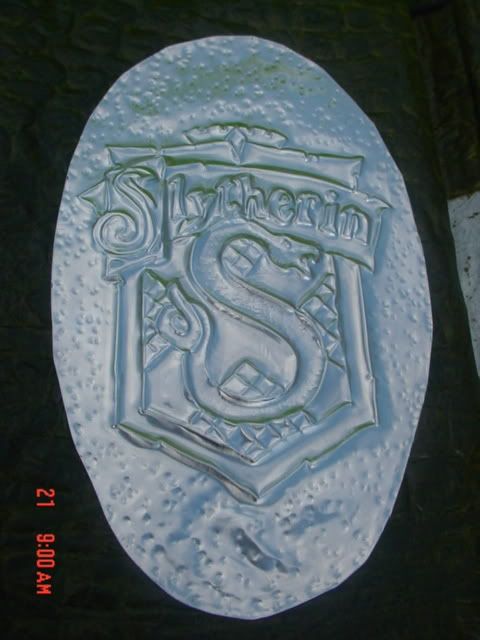 The embossed house crest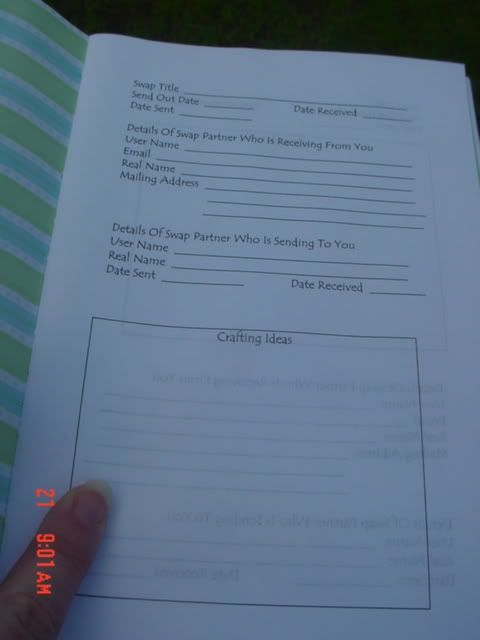 The journal pages
Yes, I'm in my 30's but I love Harry Potter so this was perfect! What a great job, onthinice!!! The funny part was that I had already seen her journals and thought that they were great!