Here's a coupla photos I took of the stuff I sent motoredxheart. I can never tell if it's my crappy monitor or if some pics are dark.
beautifulloser - the tote is a skipping bag - easy to make, very useful and sturdy as heck!
whole grouping: skipping bag with Cedric's tombstone on it, cedric doll (no face!), Ron cards, HP wordsearch book and Wizard Rock CD: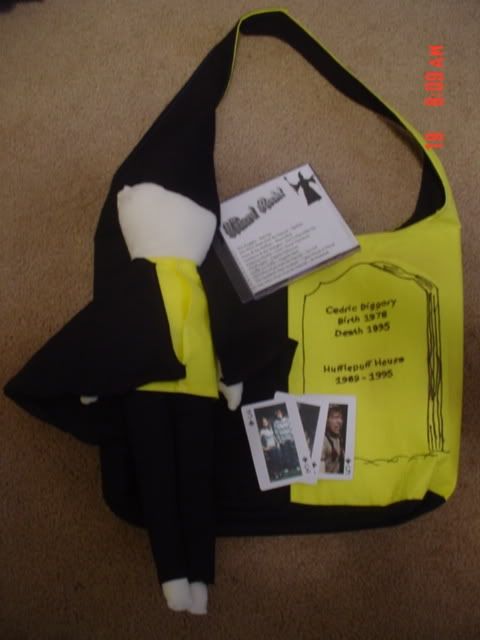 This is a close up of a few of the Ron cards. I think I ended up duplicating 3 pictures. But that's not bad when you're doing 52 of them!!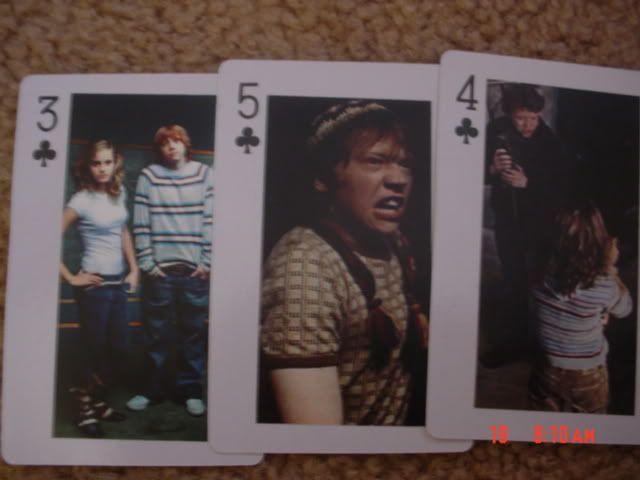 I'm glad you liked everything! Happy Swapping!!