I got my package from miss_katonic!!! She really outdid herself. Everything is wonderful and I love it! So, here's pictures and descriptions:
First, a fabulous bag. It's green velvety with black lace trim around the top, lined with burgundy satiny type material. There is a stenciled patch sewn on the front of the Potions Master. Great job! 2 pics: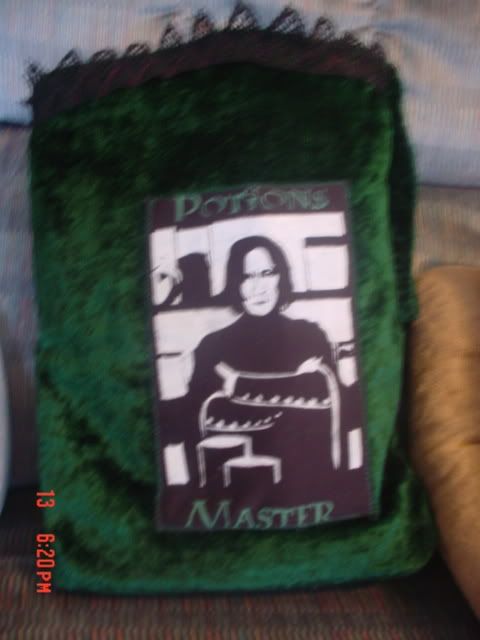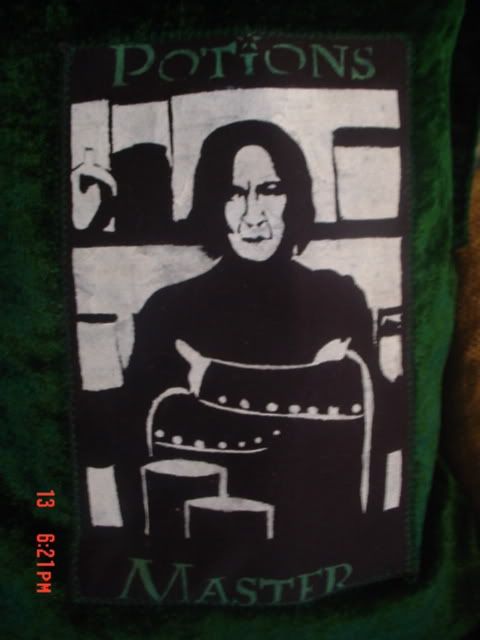 A Snape Calendar - can you imagine a whole year of Snape? Is this what the file is for miss_katonic?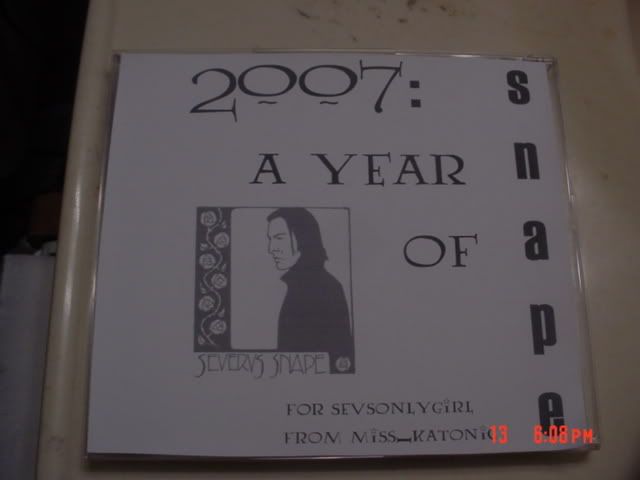 A boo-boo pad done in HP flannel. I'm keeping this one at work for headaches and such: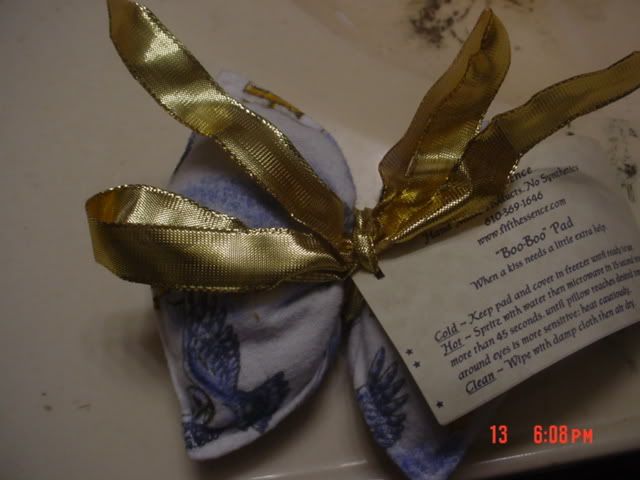 Armwarmers in Slytherin colors! I love these and am going to be wearing them all the time: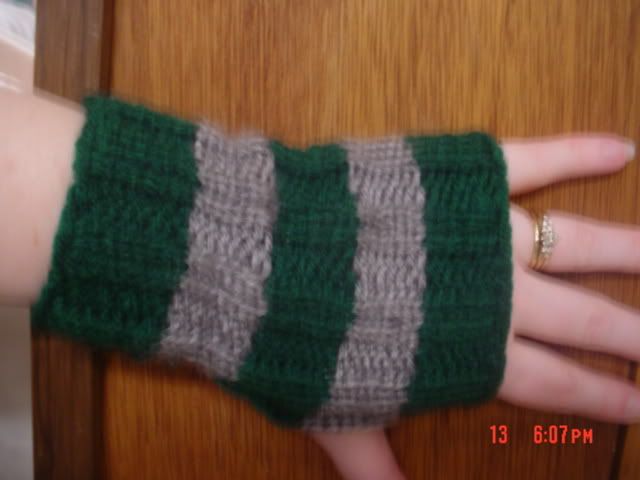 Last, but certainly not least, is a stenciled Snape shirt. It's perfect *sigh* I know you can't read it, but it says "Five points from Gryffindor for being an insufferable know-it-all" , combining my love of Snape and Hermione wonderfully.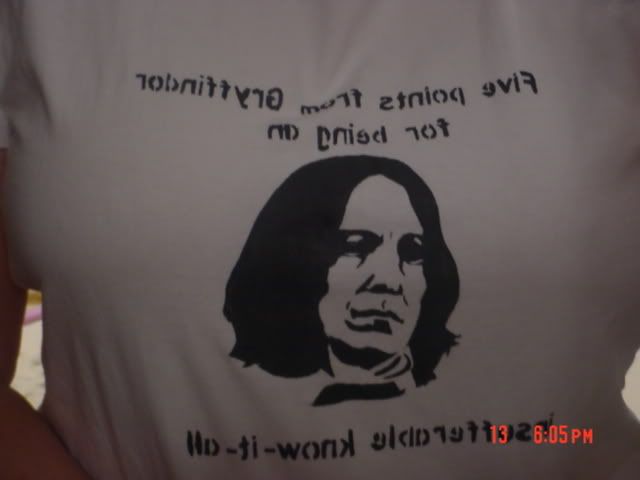 I hope these pics work! Thank you so much miss_katonic! Now I'm really worried about what I sent you. Hey, how did your package get here before mine got to you? That's weird.