Bailey - that bag is awesome! I love those bats!
Here's a pic of two of the items I sent to teddybearbones. I told her I would post and then kept forgetting to upload!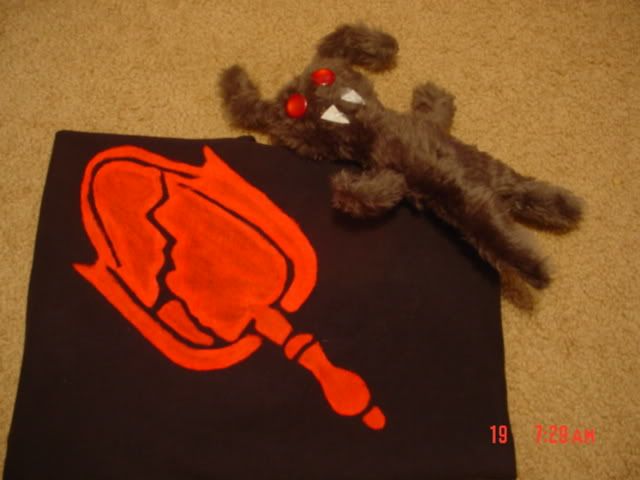 This is my slightly twisted version of Bunnicula (children's storybook) and a Malkavian Mirror stencil on a black tee.
There was also a vampire calendar that I made and had printed and a vampire music cd. I actually sent her the playlist and still had the cd, so a second package was sent out with the cd and an extra goodie for me being negligent.